enrollment
Leadership Matters Coming Out of the Pandemic: Insights From Our Fireside Chat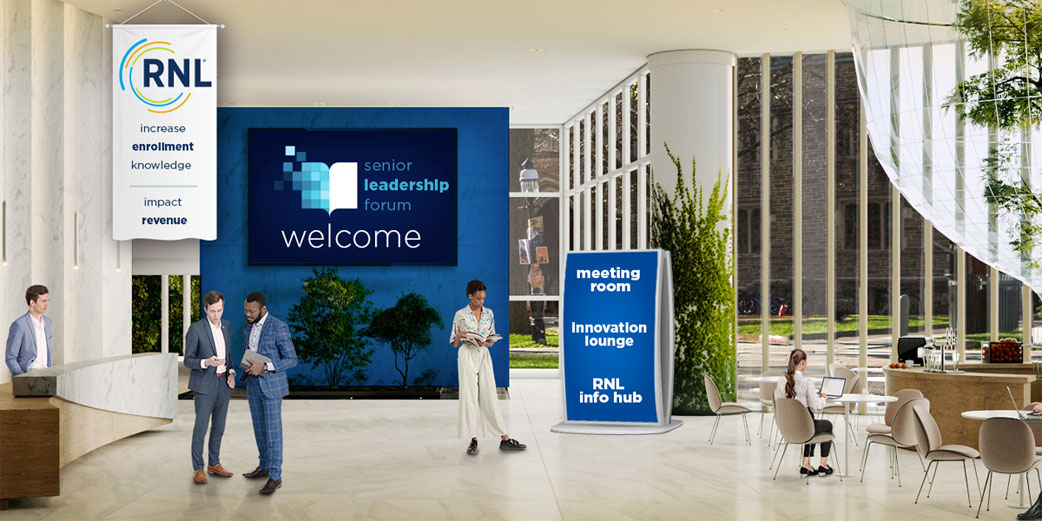 On April 21, nearly 350 senior leaders across a spectrum of colleges and universities logged in and experienced RNL's Senior Leadership Forum (SLF). While enrollment was the focus, many leadership teams participated in the virtual experience themed Now and Next.
There were break-out sessions, TED Talk-like innovation sessions, and a capstone session that helped condense and provided an action plan from everything learned at the SLF, but the Opening Keynote and Fireside Chat were the two sessions with the highest attendance and exceptional reviews. Here are a few takeaways from these fantastic sessions.
"Time is the currency of experiences"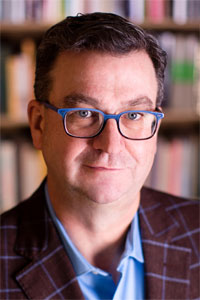 In all transparency, I'm significantly connected to both of these sessions as the keynote was presented by Jim Gilmore, co-author of The Experience Economy: Competing for Customer Time, Attention and Money and assistant professor of design and innovation at the Weatherhead School of Management at Case Western Reserve University. The first edition of The Experience Economy provided the blueprint for creating campus visit consulting, and Jim is both a colleague and friend. I also had the honor to moderate the Fireside Chat that including fast thinking and innovative higher education leaders including:
President Lea Zak of Agnes Scott College
Sarah Coen, vice president strategic initiatives and enrollment management at Transylvania University
Jason Langdon, senior vice president of enrollment sales and my boss at RNL.
Before we dive into the Fireside Chat, let's first put it in context and how it related to Jim Gilmore's keynote, "Welcome to The Experience Economy: They're All Stealth Applicants Now." This keynote was more of an interview conducted by Jason Langdon. The premise of this session was that our digital lifestyle and approach to just about every purchase has led to students and parents researching colleges and universities without providing data about themselves to the institutions.
First Jason and Jim talked about the evolution of our economy and how "goods are tangible > services and intangible > experiences are memorable" (and also that a transformative education isn't place based but rather a collection of memories). They discussed how the experience economy has been morphed by the pandemic—that as a result of businesses where people spend time being disrupted by the pandemic, "people are inventing their experiences."
Jim's quote, "Time is the currency of experiences," is one that really resonates with me. As I remind tour guides, families are spending time and money to invest in visiting campus (online and in-person). Our goal is for students to chose us as the institution where they want to spend their time earning their education and degree. But they're also investing the currency of time in the enrollment process, and we need to be worthy of earning it.
Jim went on to talk about the student experience, how the pandemic created new models of residency and how new ones should be created as we exit the pandemic. He provided one other terrific insight: "The pandemic showed us (medical) waiting rooms are a bad idea." This observation really stood out with our Fireside Chat panelists along with "We need leadership that gets experiences," and most of all, "Leadership matters coming out of the pandemic."
"This was not the experience students expected."
Now let's shift to the Fireside Chat with three exceptional higher education leaders and review some of their insights and ideas. (I encourage you to watch the chat here—it's free to watch but you do have to provide your information.)
In keeping with the theme of Now and Next, I asked President Zak and Sarah Coen to share lessons learned or things they're proud of when the dominoes began to fall back in March 2020. President Zak shared how proud she was of her faculty and staff for how fast and how well they made the shift to online learning and how Agnes Scott was already prepared with a crisis plan.
Sarah Coen referenced how Transylvania University's leadership team was dynamic but conscientious that "this was not the experience students expected," and how the experience debunked the myth that "colleges and universities can't change quickly."
Regarding retention, all panelist expanded on Jim's waiting room comment by discussing "the waiting rooms we create for students." Sarah Coen shared that Transylvania is being proactive to find these "waiting rooms" and eliminate or shift them by better using space and technology.
"Don't return to the past, but build a new future."
The heart of the panelist conversation was discussing the raison d'être of a campus, or its reason for existing. President Zak over and over again talked about including students and asking for their input about planning for exiting the pandemic scenario as well as what students envision their post-pandemic experience to be. And at the beautiful Agnes Scott campus, that included rediscovering outside spaces and places. The college even purchased innovative outdoor portable classrooms to implement. Sarah Coen also reminded everyone, "How your outdoor spaces look matter." As a campus visit consultant, I strongly agree.
As I shifted the discussion from the Now part of the theme to what was Next for higher education, I asked Sarah Coen and Jason Langdon to put on their enrollment leadership caps and suggest what position they would create. "Digital Strategist" they answered in stereo. Their reasoning was that there has been a shift from a linear enrollment process to a non-linear one, brought on by digital and social media that are not so much mediums as they are a central part of our lives, driving the way we think and behave now.
"Stop and think about what we want to do in the future." This was President Zak's clarion to all the higher education leaders watching and listening. "Don't return to the past, but build a new future."
Watch the Fireside Chat and reach out to us to chat about creating great experiences for students
We say the pandemic has changed everything, and history most likely will show it has. But now is the time to be about the next. This summer shouldn't be about planning a return to how we recruited and educated students before the pandemic. It should be dedicated to strategically planning a better, relevant and revitalized higher education experience.
Invest 30 minutes in to watch the RNL Senior Leadership Forum Fireside Chat to learn more and be inspired, because "Leadership matters coming out of the pandemic!"
Talk with our enrollment experts
Let's talk about how you can find the optimal strategies for digital marketing, inquiry management, financial aid awarding, optimizing yield, and other key actions.
---