enrollment
How Can Boards Help Enrollment Leaders to Grow Enrollment?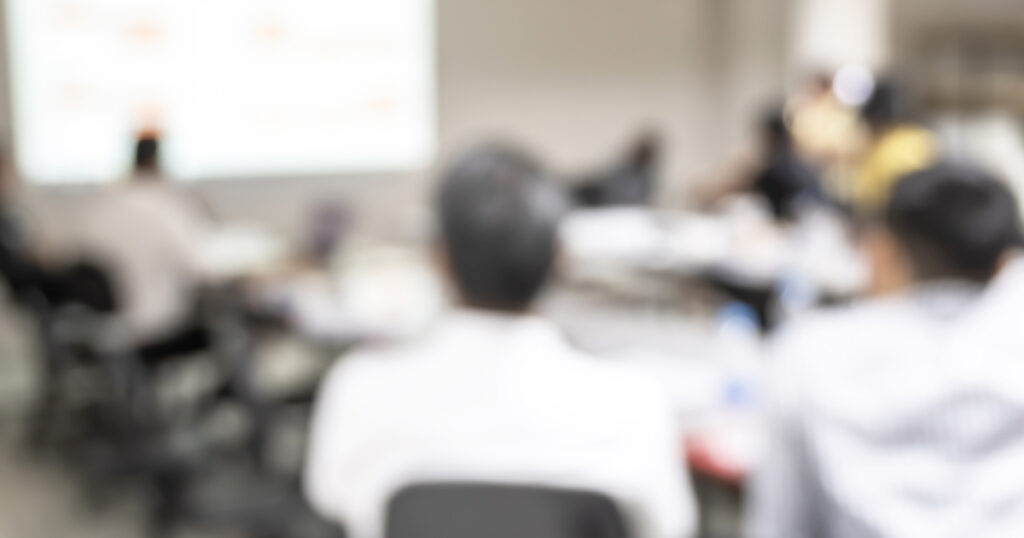 In my role at RNL, I speak with vice presidents, provosts, chief financial officer, presidents, and, yes, more and more often, college boards of trustees. Years ago, most of my work was with vice presidents for enrollment and the occasional President, but not anymore. In the last 4 years, more and more campuses are asking people like me to speak with Governing Boards about how they can help support enrollment growth? It is a great question and one I am always grateful to discuss.
First, I love college boards of trustees! The people you meet at board meetings are usually incredibly interesting. Current and former CEO's of Fortune 500 companies, doctors, social workers, teachers, and so on. The careers and experiences of people on most boards are incredible. They also typically love the institution they are serving. Agreeing to serve on a board takes a special person as well, as they often give up a great deal of free time each year to fly to the campus and spend a few days in meetings.
How can members of boards of trustees help enrollment leaders? I have a few thoughts:
Ask enrollment managers good questions
We in enrollment love to talk about the good work being performed by our teams and the strategies we have deployed to grow or shape enrollment. If you the trustee ask good questions, we can tell you about all of that good work! Having said that, there is a difference between asking good questions and interrogating, which is not usually helpful, so ask questions that will help everyone align and improve.
Encourage robust strategic enrollment planning discussions
Most campuses that are declining in enrollment right now have a single variable in common: they don't have a strategic enrollment planning process in place. Good strategic enrollment planning helps campuses to align their offerings with market need, in a process that allows all the key players to have a seat at the table. Building sustainable enrollment starts with a good strategic enrollment plan! (RNL will also have a new edition of our strategic enrollment planning book available later this fall.)
Understand that higher education is unlike other industries
Some things that make sense in business won't fly in higher education and could put the institution's accreditation at risk. I was on one campus where a board member was convinced that one of the language programs had to go because there were few students that majored in that area. In other businesses, that may have made sense, but in higher ed, it may not make sense at all! First, the language requirement for all undergraduates meant that they had to have those programs to teach the General Education courses. That does not even account for faculty tenure, which sometimes absolutely flummoxes most Trustees. Higher education just isn't as cut and dried as many businesses that board members have served at in their careers.
Assume that enrollment leaders are doing good work
At times I see board members who think they know enrollment better than the school's enrollment leader. That usually is not the case, even in the worst scenarios, any more than I know how to sell bonds or run a high school. Trustees should trust that the president has hired the right person (otherwise the president would have made a change). After all, the one employee of the board is usually the president, so it is her that the Board should be evaluating, not the people below her.
Volunteer, please!
I was at another school that had some incredible pre-college events for parents and families at the houses of board members! The trustee would open their house to a group of incoming students and their parents. Admissions would put together a program featuring activities, a current parent discussion, and the trustee talking about the reason they support the school. These events, especially for out-of-town students, are always hits!
Raise money for the annual fund
In the end, something that trustees can do that few others can, is to help raise money for the annual fund. Most enrollment people, on a daily basis see students who can't afford higher education. We need Trustees to access their networks and raise funds for student scholarships. Without that support, much of the most important work we do will fall flat.
Boards are great and I love speaking with them as often as possible about emerging trends in higher education or ways the institution can fully live into their mission. All board members truly want the best for the institution they are serving, so I hope this gives some ideas of how a trustee can best serve and support enrollment at the college or university.
Want to discuss how you can gain more support for your enrollment efforts?
We can help you work with trustees and other key stakeholders on your enrollment planning, or help you craft a winning strategic enrollment plan. Reach out and we will set up a time to talk with you.
---