enrollment
Google Expands Lead Generation Capacities But Lags Behind Facebook and LinkedIn
Facebook, Instagram, and LinkedIn all offer fairly advanced lead capture capabilities with their lead generation ad format, where leads are captured within the ad platform itself, rather than having a user navigate to a separate landing page. This tends to reduce friction in the user journey to conversion—less load time and higher trust / brand recognition of the websites that house the lead forms (like Facebook and LinkedIn)—ultimately increasing conversion rates and lead volume while driving down CPL. Lead generation ads are almost a no-brainer in the higher education space, where the conversion goal is a potential student's request for information.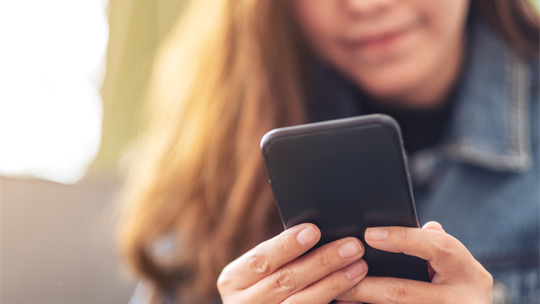 Despite being a pioneer in digital advertising, Google has lagged behind in their lead generation and capture capacities. While you've always been able to capture a landing page lead form completion as a conversion, only recently have they introduced the ability to capture leads within the Google product itself, first as an ad format on YouTube (TruView for Action) and now as an extension on the SERP (Lead Form Extensions in Search).
6 things we've learned about Google's lead form extensions
At RNL, we've worked with Google to get our clients opted into the beta for lead form extensions and have implemented them across several accounts to test their effectiveness. Here's what we've learned so far:
These are not an ad format, rather an ad extension that will show with an expanded text ad or responsive search ad.
These ads only show on the mobile and tablet search engine results pages—they do not currently show on desktop search results. If the bulk of your traffic is via desktop, consider if these extensions will be worth the time to build for the little mobile traffic you get.
Lead form ad extensions are only shown to users signed into their Google account. Pro: This means the data you request in the lead form can be auto-populated, making for a better user experience for those signed into Google. Con: If a user isn't signed into Google, they won't be served a lead gen ad extension.
You can download your leads in a CSV format from the interface. However, once submitted, leads only remain available for download in the interface for 30 days. If you plan to download your leads directly, be sure to check in at least every 30 days so you aren't losing lead data!
A webhook allows you to link your Google lead form extension to your CRM system so that leads are imported in real time. We've seen success with the Zapier integration with Google Ads, but they have integrations with many CRM platforms! Read more about setting up webhooks with lead generation extensions.
Once you create a lead form extension, if you need to edit the field collected or any other piece of the lead form, you'll have to create a new form and apply it to the campaigns in question. This is the same as with Facebook and LinkedIn lead forms.
Watch my discussion about Google Lead Generation with Scott Jeffe
Want to explore this topic more? I talked with my colleague Scott Jeffe and dove into more details during this episode of RNL@Home.
Verdict: There are better search traffic options for campuses right now
Overall, our verdict is that these new extensions capture very little traffic and even less user data. They do take a bit of time to build out, so if you're looking to optimize your lead generation capacities on Google, you're better suited to invest your time in other strategies until lead form extensions are available on a broader scale and at a larger reach.
For help with your higher education lead generation efforts in Google and beyond, contact RNL for additional information.
Talk with our digital and enrollment experts
We're to help you find the right digital marketing and recruitment strategies. Let's set up a time to talk.
---