enrollment
Enrollment Managers Can't Miss This One-Day Innovation Summit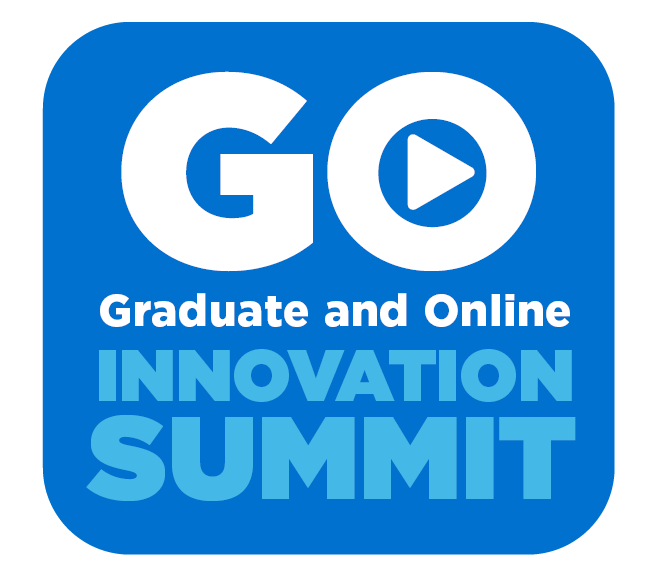 RNL is about to convene its first Graduate and Online Innovations Summit. This one-day, online event will bring together university leaders, enrollment experts, acclaimed speakers, and campus professionals to discuss the latest trends, innovations, and strategies for graduate and online enrollment management.
If you're an enrollment manager, you need to ask yourself two questions:
Is your institution seeking to understand better how to increase enrollment in today's disrupted higher education environment?
Are you ready to lean into growing your graduate and online population for transformational enrollment growth?
If your answers to these two questions are yes, this event is designed just for you!
If your answer is no…this event is still absolutely for you because we'll show you why this is the direction of enrollment growth, and we know you'll leave the event with valuable takeaways!
Experts from across the country will share their insights and strategies
We are bringing together experts from across the country to share insights and tips on changes that institutions should be making in the current environment. These new strategies will allow your campus to increase enrollment outside of the traditional on-campus undergraduate population so that you can increase long-term institutional sustainability—a change campuses must make given the current enrollment trends in the traditional student market.
These sessions will show you how to succeed in the graduate, online, and adult student markets. Sessions will deliver valuable information that you can bring back to other campus stakeholders, strategies that can be added to and amplify your current enrollment strategies.
Our keynote speakers are Joshua Kim and Edward Maloney, authors of The Low Density University: 15 Scenarios for Higher Education. Their session will dive into one of the most pressing topics in higher education: how institutions will be able to succeed even as they have fewer students on campus. This is a session enrollment managers absolutely will not want to miss.
But there's also much, much more, including:
Breaking Down Silos: Increasing Revenue Streams by Expanding Graduate and Online
Leveraging an Omnichannel Approach to Lead Generation
Technology Driven Conversion Strategies: New and Next
Key Components of Aligning Your Academic Portfolio with Market Demand
The Evolution of Instructional Design
Are You Ready for the Future of Higher Education?
Take a look at the full agenda.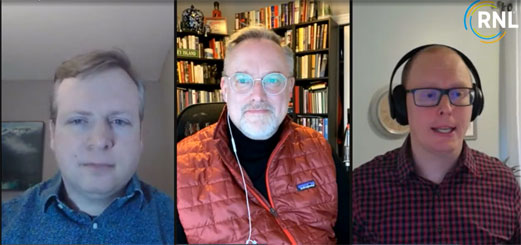 You'll also have the opportunity to connect with RNL experts, should you wish to do so, for a short conversation around current campus initiatives and/or challenges, and learn how RNL can help your institution in meeting its enrollment goals in our new enrollment management reality.
To give you a preview, watch this LinkedIn Live discussion with Brian Gawor and Scott Jeffe of RNL and David Cotter, Assistant Provost for Graduate Enrollment & Master's and Professional Student Support at Boston University.
Join us on February 23 for a day of incredible information and ideas
Registrations are open and a mere $99 per person. The event will take place in the award-winning RNL Event Center, the same environment we used for the virtual 2020 RNL National Conference and 2020 Strategic Enrollment Planning Virtual Forum. So bring your team and dive into the latest data, practices, and takeaways for enrollment managers. Learn more and register now.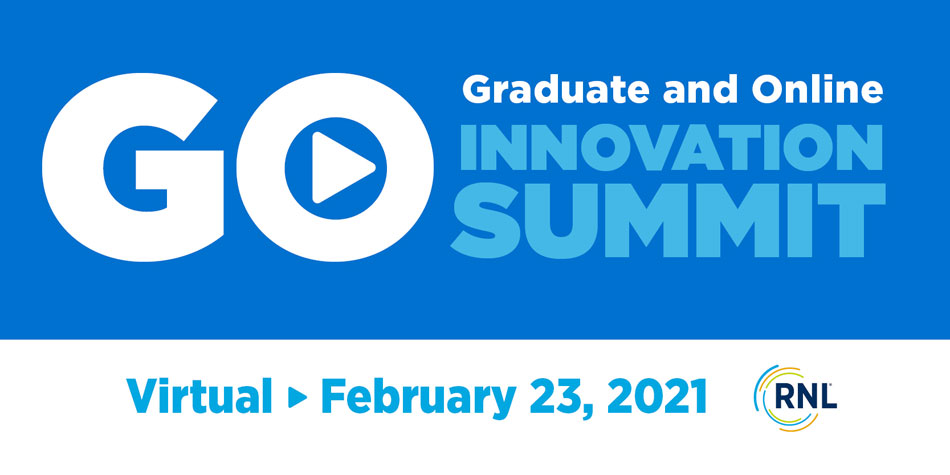 ---