enrollment
Highlights from our enrollment management research: 10 things we learned in 2017
In 2017, Ruffalo Noel Levitz conducted enrollment management research on a variety of fronts: benchmark polls of higher education professionals, field research among active and prospective students, and reviewed data from millions of student records from our campus partners. We turned this enrollment management research into research reports and white papers on college student recruitment, student retention and success, and enrollment strategy.
As we head into 2018, here are 10 insights from that research that can help guide your enrollment management efforts.
Your communication plan doesn't work for today's students.
Changes in technology, student demographics, and communication behavior have made traditional, institution-driven marketing plans obsolete. Instead, students want to direct their journey from researching prospective colleges to the point where they apply and enroll. Download our white paper, Why It's Time to Throw Away Your Communication Plan: Transforming Enrollment Marketing Through Student-Driven Engagement.
New research shows that Generation Z students do things their way, and not always the way colleges expect.
They fill out more applications to more colleges, conduct more research about colleges online, and use a wide variety of channels and resources in their college searches. Download our 2017 National Report on the Perceptions and Communication Preferences of High School Students.
Purchased names, campus visitors, and stealth applicants were the top three sources of enrollees for public and private four-year institutions.
Our enrollment management research also looked at practices for inquiry qualification, financial aid awarding, digital advertising, and many more activities. Download our 2017 Marketing and Student Recruitment Report of Effective Practices.
The average freshman discount rate has continued to rise for our public and private client institutions.
For our private institution clients, transfer student discount rates run lower. Compare discounting levels using new benchmarks, see the trendlines, and examine factors behind the increases, including changes in freshman need levels. Download our 2017 Discounting Report: Benchmarks for First-Year and Transfer Students.
Parents are more engaged than ever, with many completing applications on behalf of students.
Our 2017 E-Expectations study of students and parents shows how involved many parents are, and that it is increasingly important to capture parent information at the inquiry stage and to develop communication flows for them. Download our 2017 E-Expectations Trend Report.
The influence of high school counselors is substantial.
We also learned that counselors' referrals to colleges are most influenced by program availability, quality, and financial aid. Download our 2017 Report: High School Counselors and Their Role in College Planning.
Just over half of today's college students are satisfied with their college experience.
A 54 percent overall student satisfaction rate at four-year private institutions, 53 percent rate at four-year public institutions, and 64 percent rate at two-year public institutions coincides with lower-than-desired retention and graduation rates at many institutions. See what's driving students' views. Download our 2017 National Student Satisfaction and Priorities Report.
Half to three-quarters of the incoming class brought immediate needs for support in 2016.
At the beginning of their first term, 49 percent of incoming freshmen wanted help with their writing skills, while 70 percent wanted help with selecting an educational plan to get a good job. Does your institution know the needs of its incoming students on day one for retention planning? Download our 2017 National Freshman Motivation to Complete College Report and its Addendum by Race/Ethnicity.
First-year programs, academic support, and one-on-one advising were top-rated strategies for retention and completion.
See two studies of what's working in retention, including dozens of new benchmarks and ratings for 28 tactics, 30 management practices, and 13 population-specific programs for four-year, two-year, public, and private institutions. Download our 2017 Report: Effective Practices for Student Success, Retention, and Completion and our 2017 Student Retention Indicators: Benchmarks for First-Year, Second-Year, and Transfer Students.
Building a data-informed student success strategy is key to improving student retention and completion rates.
But which data should campuses collect, and how can they develop the action plans that will foster student success? Download our white paper, Achieving Student Success: Building a Framework for First-Year Students.
Find our enrollment management research online
Visit our website for all of our enrollment management research, reports, and white papers on trends, student behavior, and best practices.
Looking for strategic insights for meeting your enrollment and student success goals?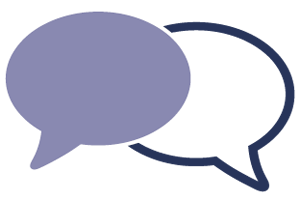 Schedule a free consultation with our enrollment management strategists. We can examine your challenges and discuss your next steps for student search and recruitment, financial aid awarding, student retention and completion, enrollment management planning, and more.
Ask for your free consultation.