enrollment
Driving Student Engagement During This Very Unusual Summer: The Key to Melt Prevention
Universities are hard at work taking new student orientation online—broadcasting some live events, creating and offering compelling asynchronous modules, and having admissions counselors reaching out to students.
Still there is something missing. It is the energetic buzz of the new students happily chatting with each other at a summer orientation—all with a shared sigh of relief, as they realize that there are lots of other people "like them" in the incoming class.
While it is a challenge to replace that in-person experience, we fortunately have the digital means to create those bonds among new students: RNL Melt Prevention Powered by Nearpeer. This powerful tool builds student connections that drive commitment and reduce summer melt. The platform and its matching algorithms help students comfortably find others with shared interests, life experiences, hometown, majors and more.
Watch this 2-minute overview and see how to build peer-to-peer engagement in a different way.
Genuine connections are more important than ever for melt prevention
Students are hungry for this opportunity in our post-COVID environment. When Appalachian State used our solution last month, more than 800 incoming students joined within just five days of an email/text announcement. Those students and more have since logged thousands of hours of meeting and chatting with their peers.
It's important that students trust this platform so they feel comfortable making these connections. That's why RNL Melt Prevention Powered by Nearpeer is an ad-free platform in a closed group just for your students. There's no anonymity, no trolls, and no awkwardness, just a comfortable place to meet and make 1:1 and group connections with new friends. While traditional social media is great for staying in touch with people who you already know, we help students find the people that they would like to get to know.
This platform has driven significant outcomes at large universities and small colleges across the country. At Louisiana State University, users were 6x more likely to show compared to non-users, and the effects were most dramatic in important groups like first-gen, underrepresented, and out-of-state populations. Other campus partners such as the University of Missouri-Kansas City, the University of Vermont, Texas State University, and Texas Woman's University are bringing this genuine experience to their students and meeting a critical, unmet need.
With the uncertainty surrounding COVID-19 and college education, it's more critical than ever to get new students connected, excited, and feeling like they are part of the campus community. See how RNL Melt Prevention Powered by Nearpeer gives you a uniquely powerful way to build those connections as you finish building your class this fall.
About the author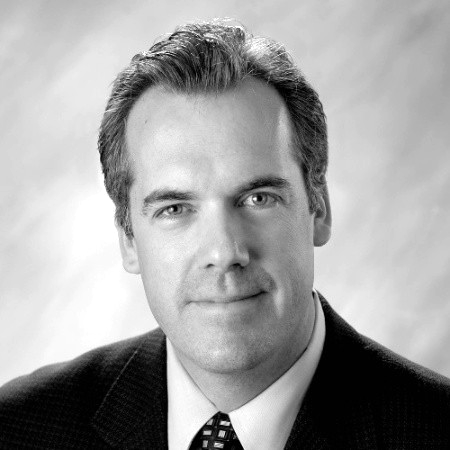 As the the chief operating officer of Nearpeer, Christopher Quinn is committed to driving innovation that helps students succeed. Prior to Nearpeer, Christopher was responsible for 15 college campuses at Purdue University – Global, as well as Purdue Global's international online programs. Christopher's expertise spans on-ground, online, blended, hybrid, and competency-based delivery; student-focused enrollment management practices; applied learning science and education technology; and international education.