enrollment
Should Faculty Play an Active Role in Enrollment Management? ABSOLUTELY!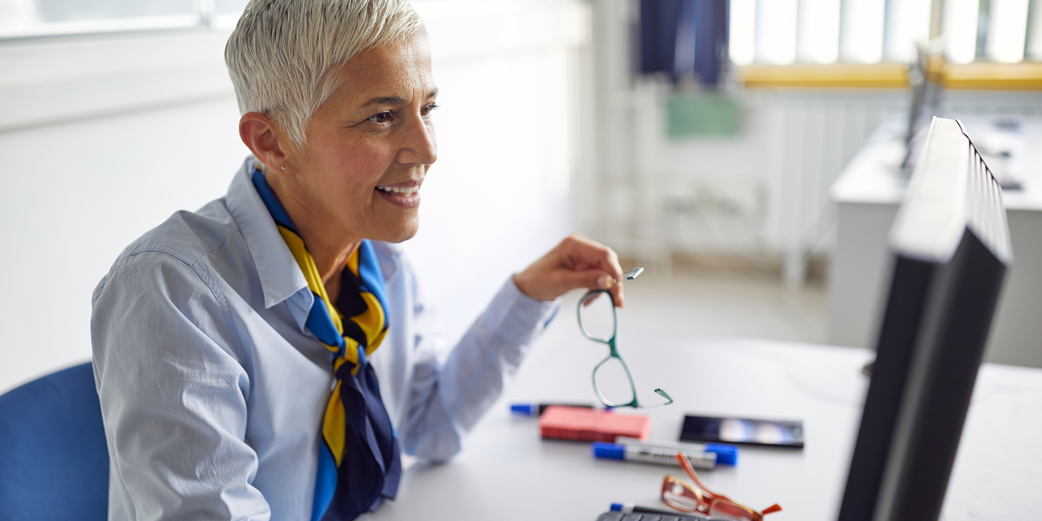 As the leader of a team of seasoned senior enrollment professionals, my team and I have collectively analyzed more than 2,000 institutions by looking at an their operations, structure, and enrollment strategies. We conduct assessments to help fine-tune an institution's path to success. While doing so both on-campus and virtually over the past 20 years, campus leaders often ask one particular question: should their faculty play an active role in enrollment management?
The answer is of course YES! But getting faculty involved in enrollment is more complex, and to do it successfully requires strategy, planning, training, and collaboration.
Creating faculty engagement with prospective students requires preparation
To start, the faculty response tends to be something like We would like to help but don't know what we should do. And on any campus, wanting and doing are two very different states of being. Faculty have said they participate in on-campus events if asked but think that they can do so much more with prospective students if given guidelines—and they are correct. The key words are guidance and an outline of an action plan.
The critical need for planning and training should come as no surprise. Anyone who has ever worked a position that requires outreach knows that planning and training are essential if you are to succeed in engaging the audience you're reaching out to. Imagine being passed a list of prospective students and told to give them a call without any background information. Would you expect that exchange to go well? Now imagine it from the student's point of view—they pick up a call from a faculty member who may have great intentions but has not been trained for success or aligned with the institution's enrollment objectives. Well-constructed planning and training will not only make the call more pleasant for both the student and faculty member, but also drive enrollment. (This also applies to other exchanges such as email or live events.)
4 key elements for successful faculty interactions with prospective students
Now that we see how faculty interactions are critical to a student's perspective before, during, and after attending, what should a plan include?
Provide a list of prospective students at the admitted stage. Include pertinent details such as specific major, interests, city, state, cell phone/home phone, email address, parent's names, and if they are legacy admits. There may be additional details you need depending on the student population you're reaching or your enrollment goals.
Establish a timeline for outreach (calls, emails, or texts). Set specific parameters and guidelines about when faculty should reach out to prospective students and the purpose of that outreach. Is it to reinforce the connection with the school? Invite them to a particular event? Congratulate them for being awarded a scholarship? Making the purpose concrete will make the interaction more solid for the student.
Give faculty email templates they can use. Faculty live and breathe the disciplines they teach, which means that most are not marketers. Make it easier for them to communicate and be advocates for your institution by providing pre-made email templates that focus on their discipline, highlighting key information students will be excited about (details about the program, learning opportunities, possible career outcomes). Who wouldn't be impressed by receiving a personal email from a faculty member that clearly indicates that they "know" you?
Set up a process for faculty to be involved in the review of and collaboration of academic content on your website. When asked how involved faculty are on the website, too often we are told they have little input—a major mistake given that academic information tends to be what students search for first on a college website. Part of the plan should be to request periodic review of the department/major pages on your website in order to provide updates, news, and testimonial suggestions to highlight recent graduates or even current students.
A great faculty plan often yields great results
Focused efforts by faculty through the use of a well thought out plan enhances yield activities. The plan should dovetail with other yield activities such as financial aid awarding, Admitted Student Day, and scholarship events—all the way through to the first day of classes to help prevent summer melt.
If you'd like to discuss schools that use faculty effectively and efficiently in enrollment management, we'd be happy to talk with you. Contact us today and we'll set up a time to talk.
Talk with our enrollment experts
Let's talk about how you can find the optimal strategies for digital marketing, inquiry management, financial aid awarding, optimizing yield, and other key actions.
---