enrollment
Butterflies and Silver Bullets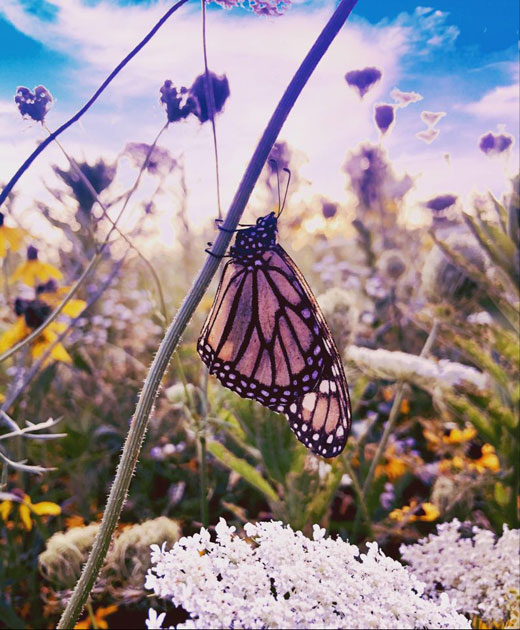 A catchy title always seems to capture the attention and imagination of a reader and hopefully this one is no different! What do butterflies and silver bullets have in common? More than you may realize.
I write about the RNL Opportunity Analysis because I have seen first-hand how they help—I participated in two when I was on university campuses before joining RNL.Butterflies often come to mind first for enrollment leaders that have never partaken in an RNL Opportunity Analysis.You may be wondering why?What if something is uncovered that they aren't doing according to best practices?What if they are new to the enrollment world and inviting someone to assess strategies is a bit scary?What if they are doing the very best that they can without the resources needed?Well, these things are exactly why the analysis is effective!
Most of the time, enrollment professionals may be looking for a silver bullet, something that changes everything overnight. But here's the relationship between butterflies and silver bullets—there are no silver bullets when it comes to enrollment improvements. Instead, enrollment improvement is a process, and like a caterpillar emerging from its cocoon taking flight. It requires effort and takes time, but it is beautiful when done right.
The RNL Opportunity Analysis helps campus leaders and staff better understand where there are obstacles to success, how to overcome them, and how to move forward to meet their challenges head on. Taking a deep dive and looking for opportunities, bringing the campus together to allow their voices, opinions, and ideas to be heard, and helping to educate the campus community how to move the institution forward together.
Rather than these non-existent silver bullets, I prefer to think of an RNL Opportunity Analysis as a silver thread—weaving the campus community, strategies, plans, and success together. Here are a couple of quotes from campus leaders about the benefits of the RNL Opportunity Analysis.
"Everyone on campus that participated in the Analysis learned a great deal working with the RNL senior executive who conducted the Analysis and we are now excited to move the institution forward by implementing the recommendations provided."—Vice President of Enrollment Management, Mid-Sized Private University in the West.
"It was critical to have experts come to campus to educate many of our colleagues on the concept of enrollment planning. We now have an opportunity and a reason to continue the conversation."—Vice President of Enrollment Management, Regional Public University in the Northeast.
"The Analysis forced people on campus to ask questions about current strategies. We have often continued to do what we have done in the past without asking if it is still effective. The RNL Analysis opened our eyes!"—President, Small Public University in the Midwest.
"We realized quickly during the Analysis that we were behind the times and needed to 'up our game.' The observations and recommendations provided by RNL were realistic and doable, which is half the battle when budgets are tight and resources are limited."—Vice President of Enrollment Management, Small Private in the South.
If you have an interest in discussing an RNL Opportunity Analysis or speaking with a campus leader that benefited from conducting an Analysis, click here to request a complimentary consultation with us.
Uncover your optimal strategies with an RNL Opportunity Analysis
Talk with RNL's senior executive team about how you can navigate your challenges and find the right strategies to reach your goals. We've collectively conducted more than 2,500 campus assessments, and we can share our unmatched experience with you. Virtual analyses are available.
---