enrollment
Building an Action Plan for Enrollment Success at the Strategic Enrollment Planning Forum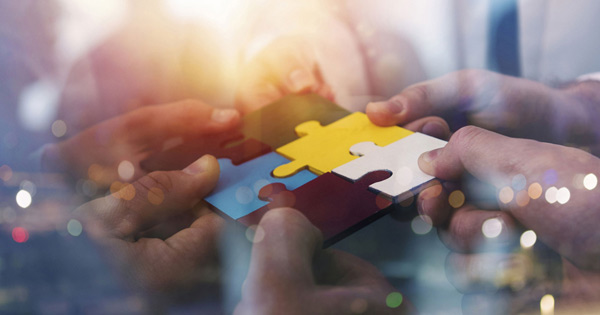 What if you could spend two days laying the groundwork for the long-term success of your institution? Two days not just discussing strategies with other higher ed leaders but creating a framework for success that you can take back to your institution? Would you say that was time well spent?
As we reach a point where we can return to in-person activities safely, this means we can return to in-person events and professional development opportunities for higher ed professionals. The virtual events that we have had the last two years have been excellent ways to keep sharing new strategies and innovations, but we lose some of the interaction we can only find at face-to-face events.
That's especially true for the RNL Strategic Enrollment Planning Executive Forum. This is an event we have conducted for more than 15 years, a gathering of enrollment leaders to not only explore strategic enrollment planning but also build the foundation of a strategic enrollment plan. It's one of the most hands-on events available for enrollment leaders looking to transform their campuses.
Building a foundation for strategic enrollment planning in two days
Strategic enrollment planning is a data-informed process that aligns your institution's fiscal, academic, co-curricular, and enrollment resources with its changing environment to accomplish your institution's mission and ensure its long-term enrollment success and fiscal health.
Because this is a serious and significant undertaking, it's important to generate momentum early and get a strong start on setting the scope, objectives, responsibilities, and measures of success. That's why the Strategic Enrollment Planning Forum centers around creating a framework of a plan that you can take back to your institution. You will work on a foundational strategic enrollment strategy that includes:
Identifying key performance indicators.
Articulating your overarching strategy.
Working on an implementation schedule with action steps, owners, and dates.
Calculating enrollment impact.
Working through budget detail and revenue expenses.
Sharing high level, candid insights with other enrollment leaders and generating momentum with your team
Discussion and interaction are also a major part of the event. As you can see from the agenda, we will cover a variety of key topics about the higher education environment, examine major parts of the SEP process, and conduct working sessions. This is an ideal opportunity for you and your team to not only interact with SEP experts and enrollment leaders from other campuses, but also spur conversations with each other that can build momentum for change.
My colleague Jason Langdon will be at the Forum, and he recently shared some insights about what we'll accomplish at the Forum during an RNL LinkedIn Live discussion.
Jason Langdon discusses the hands-on nature of the SEP Forum.
A history of enrollment and revenue success
This event has catapulted many, many campuses to long-term, sustained enrollment success. Because they leave with the beginnings of a working plan, they return home with momentum and direction for moving forward with a strategic enrollment plan. Institutions have:
Achieved record-breaking enrollments.
Boosted student outcomes.
Generated millions of dollars in additional revenue.
Supported crucial goals such as increased student diversity and greater operational efficiency.
Take a big step toward your enrollment future and attend the Strategic Enrollment Planning Executive Forum
See the agenda and register for the Forum today, and bring your leadership team to help spur discussion, action, and results. I think you will be hard pressed to find an event that equips you with more actionable steps to propel your institution forward.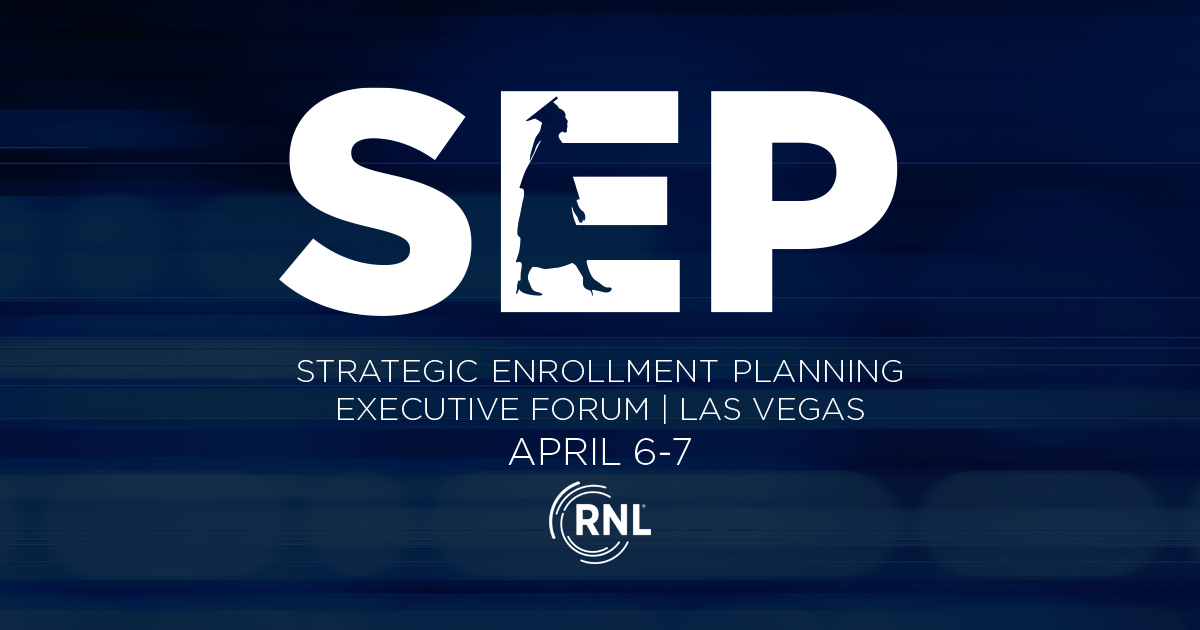 ---