enrollment
5 Tips for Writing Successful LinkedIn Message Ads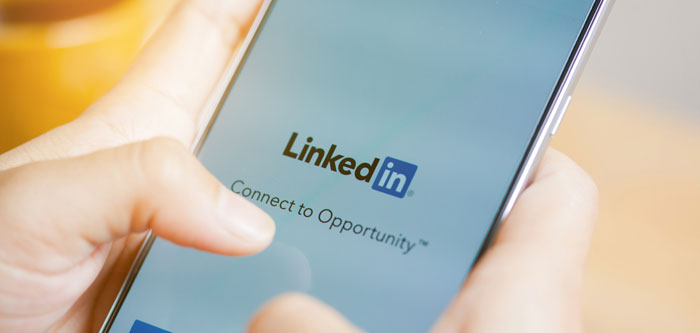 As the pandemic continues, digital marketing channels have gained in importance, with many increasing their ROI (as recently reported by one of my RNL colleague). LinkedIn is an increasingly important element of the digital marketing strategy for graduate programs as well as other programs targeting working (or non-working) professionals.
LinkedIn Message Ads (formerly known as "InMail") are a great way to reach high-value prospects in a more personalized way than a sponsored content campaign alone. A Message Ad is similar to an email but comes through the inbox in your LinkedIn account.
Research shows that when Message Ads and Sponsored Content are used together, it leads to a 37 percent higher click-through-rate for the Message Ad and a 43 percent lift in click-through-rate for Sponsored Content than if either product were run independently.
Five things to do with your LinkedIn Message Ad campaigns
If you're planning to run a LinkedIn Message Ad campaign, there are a few things you need to know to ensure that you are implementing a campaign set up for success:
Keep it short and sweet. Scrolling is for perusing your Facebook feed, not reading a lengthy email. Prospects are more likely to engage with a Message Ad if it is short enough to be fully displayed on their mobile device without scrolling. Keep your Message Ad to 500 characters or less to improve your click-through-rate.
Include a hyperlink in the body copy. People love having options. Giving a prospect more than one place to click to your landing page ensures that they are more likely to engage. In fact, including a hyperlink within the copy of your Message Ad can lead to up to a 21 percent increase in click-through-rate versus simply linking the call-to-action button.
Try different calls to action. When creating a Message Ad, LinkedIn provides up to 20 characters for a customizable call-to-action button. While a simple "Learn More" may be the easiest route, research shows that different CTAs increase engagement for different types of ads. (Here's where talking with our digital and enrollment strategists can be a real asset, as they can help you to select the CTA most likely to improve your results.)
Allocate a minimum budget of $1,000. A budget of $1,000 (or more) is important for a couple of reasons. First, it increases your traffic volume. Second (also connected to traffic), it drives enough leads to be able to quantitatively assess how effective the campaign was. This is important if you plan to run another campaign with similar targeting or creative in the future.
Test different budget types. When setting up a campaign on LinkedIn, a budget can be set at a daily or lifetime limit. For our clients, we typically run Sponsored Content on an ongoing basis, therefore setting a daily budget. A daily budget can be fitting for Message Ads if you prefer to run your campaign on an ongoing basis, or if you are trying out new creative or targeting and want to limit your initial spend until you have worked out any targeting kinks and fully optimized the campaign for success. A lifetime budget, on the other hand, can be very useful if you have run similar targeting or creative in the past and anticipate a smooth run without a need to optimize along the way. A lifetime budget will often be spent within a day or two depending on the size of the audience.
Watch my discussion with RNL's Scott Jeffe
Scott and I discussed these strategies and other digital marketing topics in this episode of RNL@Home.
LinkedIn Message Ads are a great way to reach potential Higher Education. If you are interested in adding Message Ads to your marketing mix, feel free to reach out to our digital and enrollment experts and set up a time to talk.
Special thanks to Jarrod Butler, Laura McKee, Erin Higgins, and Trisha Wilson at LinkedIn for their continued partnership and support to help ensure our client campaigns remain successful. All raw data provided by their team.
Talk with our digital and enrollment experts
We're to help you find the right digital marketing and recruitment strategies. Let's set up a time to talk.
---
About the Author