student success
Five trends in college student satisfaction over the past 15 years
Julie Bryant
Associate Vice President of Retention Solutions
October 6, 2011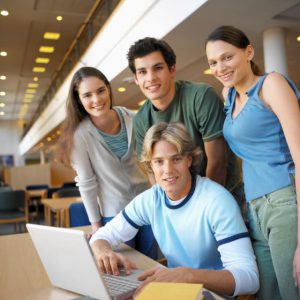 Fifteen years: Depending on how you look at it, it can be a long span of time or a blink of an eye. For me, 15 years is the difference between my daughter being one year old and now being 16. I don't think I would get much argument that the parenting required for a 16-year-old is quite different than the parenting I was doing when she was a one-year-old! Her expectations of me have also changed during that time.
It has also been 15 years since campuses began using the Student Satisfaction Inventory to measure student satisfaction and priorities. It debuted during the 1994-95 academic year for four-year campuses and community colleges, with the version for career and private schools coming out the following year. The higher education environment has certainly changed dramatically during the past 15 years, and I set out to examine how student satisfaction had shifted during that time.
Four new 15-year student satisfaction studies from Noel-Levitz tell that story. The reports highlight five key observations at four-year private institutions, four-year public universities, community colleges, and career schools.  These observations include:
What is most important has stayed important. What students valued 15 years ago are the same things they value currently.  The items of greatest importance to students continue to reflect an emphasis on students' academic experiences.
Satisfaction levels have risen overall at four-year privates, four-year publics, and community colleges, but have fluctuated at career schools.  Despite the many changes to higher education, socioeconomic shifts in students, and the media's focus on higher tuition, students generally indicate that they are more satisfied now than they were in the past.  This may be because of institutional commitments to survey student satisfaction systematically and to actively work towards campus improvements over time.  
Financial aid has increased in importance in the enrollment decisions for students at four-year privates, four-year publics, and community colleges; school appearance and geographic setting have become more important for students attending career schools. Students today put a greater emphasis on financial aid awards as they decide which institution to attend.  This has been a common trend at four-year private institutions, but financial aid has also seen a large jump in importance at four-year and two-year public schools.  While financial aid is also a factor for career schools, the biggest shifts have occurred in the emphasis on the school appearance and the location of the college.
The importance and satisfaction shifts in related financial items. With the prominence of financial aid as a factor in the decision to enroll, we took a closer look at whether students viewed tuition as a worthwhile investment, their attitudes toward billing policies, and their perceptions about the availability of and resources for financial aid services. While students are generally more satisfied now in all of these areas, the improvements vary by institution type. In addition, the satisfaction scores are currently hovering at or below 50 percent of students indicating that they are actually satisfied with their institution's performance, which indicates that there is still room for improvement in this area.
The importance and satisfaction shifts in campus climate items.  Our 2009 study, Linking Student Satisfaction and Retention, indicated a strong correlation between campus climate items and students' overall satisfaction and likelihood to be retained. These areas include how students feel on campus, campus staff being caring, the sense of campus "run-around," and feeling safe and secure on campus. As institutions focused more on quality service initiatives during the past 15 years, some of these items had some of the largest improvements in satisfaction across all types of institutions.
I encourage you to take a closer look at the 15-year trend report for your type of institution to consider the observations for institutions nationally most like you.  You may also want to further consider how you are monitoring your own student satisfaction trends and how you are being responsive to the priorities of your students.  E-mail me to ask a question or to share a comment on what changes you have seen in the students on your campus over the past decade and a half.
This is the third in a series on the 2011 national reports.  Read the first post on online learners and the second post on overall satisfaction and the importance of institutional choice in student satisfaction.
---