student success
Supporting Current Students During the COVID-19 (Coronavirus) Crisis
As COVID-19 (Coronavirus) causes closures and other disruptions at institutions nationwide, current students face major impacts on a number of fronts. First, their safety from the disease is the most important consideration, and campuses must take whatever measures are necessary to ensure the immediate health of students, staff, faculty, and the broader campus community.
At the same time, your current students are in the midst of their college careers, and you want to ensure that as many as possible move forward toward completing their educational goals. It's important to shift your assistance to them along with the adjustments they have to make, such as moving to online instruction or providing online support services.
In addition, considerations for students who will be adversely affected by closings of dorms and dining halls, work disruptions, and other changes in their living situations need to be made as well.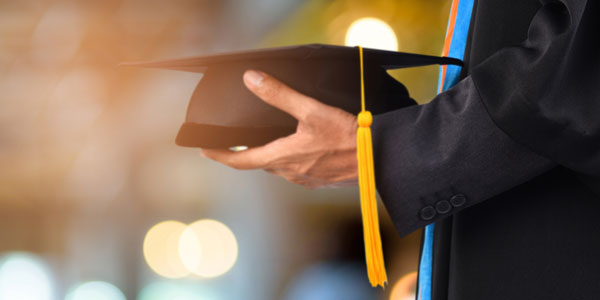 Here are a number of recommendations or things to consider across six key areas related to the impact of COVID-19 on current students.
1. Student and family care
Assist students who have fewer resources to "pack up" and go home.
Assist international students with local housing.
Recognize that the great uncertainty in these circumstances causes stress, and acknowledge that students and their families will need to feel supported during the weeks ahead. In times of crisis, more and better communication is necessary.
Relationships are everything—encourage expectations that faculty and staff use email, texting, and social media to maintain relationships with their students (and each other!) in addition to the contact they will have via their online learning experiences.
Ask students for input on what their priorities are for the remaining weeks of the semester. Make sure that students can contribute to solutions for their learning, living, and planning for their return.
Be aware of the importance of your student's projects, performances, etc. They have put a lot of work into them and may not be able to present or perform as they had hoped. Be proactive about their potential discouragement.
Understand that parents and families are disrupted, too, with the unexpected return of their college student(s)—utilize your Parents Council organizations to communicate with parents, offer suggestions and resources to help families navigate the next weeks, and plans for their students return to campus.
For some students "going home" is not safe, secure, or viable—their campus "homes" provide better food, shelter, and community. A task force for these students may be necessary to explore options and alternatives.
2. Managing the transition to online instruction
Schedule "office hours" online for availability. Host "chats" to check-in.
Minimally use Zoom, Teams, GoBoard, Google Hangouts, Google suite (Jamboard) others.
Maximize use of LMS — D2L, Blackboard, Zoom, Teams, others.

Surge training for faculty not currently using a platform. This should be done by the faculty.
Quality Matters or some other set of standards for online instruction could be reviewed during this training. This can't be learned in a day or two. Minimally, it might inform some practices.
Teach students how to use the platforms—don't assume they know.
Focus—what do students really need to know to achieve learning objectives?
Do learning objectives need to be revised for this new environment?
Short explainer videos are fine.
Use YouTube and other online and OER resources.
3. Virtual academic support via online tutoring, online math and writing labs, or other online resources
Explore available options if you have not already. Zoom, Microsoft Teams, GoBoard, FaceTime, and others can be used for online student meetings. Tutor.com, Tutor Ocean, Smarthinking, and many others provide platforms for online support.
Ensure faculty and support staff have internet access, laptops, webcams, mics, headsets etc. Some schools may have or start equipment-loan programs
Develop a process for peer-tutor time tracking for payroll.
Continue to use your alert systems to monitor those students who had already shown risk of poor academic performance, disengagement, or withdrawal—prioritize contact and outreach with these students.
4. Virtual academic advising and re-enrollment
Attempt to have an advising and registration day, event etc. If you can, do it before you close.
Reduce the barriers for fall registration. (For example, minimal holds such as parking tickets, library fines, etc. should not keep a student from registering for fall classes.)
Ensure academic schedules are entered for registration sooner than later. Registration usually begins April 1 at most schools. Ramp it up.
Ensure online registration is working well.
Provide texting capability for your student success and financial aid teams to contact students for registration and to respond to questions.
Monitor satisfactory progress for all students as soon as the semester is over. Provide an opportunity for students to stay on track for completion (graduation).
5. Virtual career services
Ensure seniors and others as appropriate are prioritized as they commence toward graduate school or the world of work.
Suggest ways in which students can engage in activities that they "didn't have time for" before—career development assessments, resume updates, and career development counseling conversations can all be available remotely via phone, web conferencing, and the like.
6. Virtual onboarding for new students
What would a "virtual orientation" program look like for the students planning on beginning at your institutions next fall? What alternative orientation experiences do you need to have in place?
We're here to talk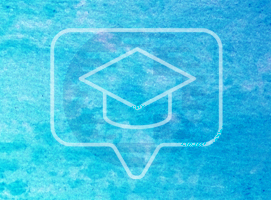 My colleagues and I at RNL are ready to help you navigate the challenges of the COVID-19 crisis. Please reach out to schedule a time to talk with us, we can share our insights on how you can serve your students during this difficult time.
---