enrollment
Responding to COVID-19 (Coronavirus): An Opportunity Wrapped in a Crisis?
Scott Jeffe
Vice President, Research (Graduate and Online)
March 12, 2020
A few months ago I read an article that explored how online learning could play a key role in helping colleges weather the next recession. It described how several institutions already feeling the enrollment pinch have grown their online footprint. It was an interesting read but, having worked with more than 200 colleges at the earliest stages of going online, I was skeptical whether online learning could shore up enrollment across the higher education sector.
Why? Because while we are well beyond the "early adopter" stage of online learning, there is a vast portion of faculty at our institutions who are not doing it. A Chronicle of Higher Education story reports that only 15 percent of faculty teach lower-division courses online and only 22 percent teach upper-division courses online. This is data from the Faculty Survey of Student Engagement, gathered among more than 12,000 faculty and instructors at more than 800 institutions.
As I thought of all that is being done on-campus to confront the coronavirus, I thought of something my mother used to say: you won't know if you like it until you try it. This current situation is providing the impetus to teach online for the first time (out of sheer necessity for the well-being of students and faculty) that no other past crisis has.
Matters to consider with online enrollment and learning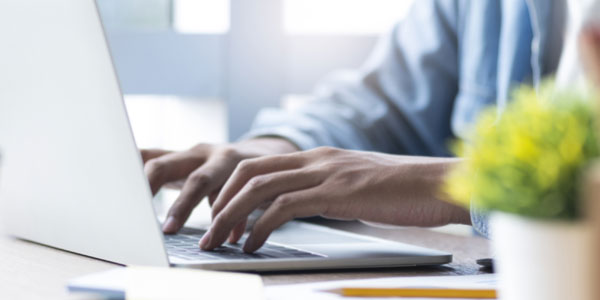 A college president I know conducted an experiment by offering financial incentives to every professor who built and taught an online course. She was sure that if they tried it they would like it. A lot of skeptics gave it a try, and her hypothesis proved broadly correct. Many faculty who went in hesitantly came out as true believers. They found the students more engaged, they found the work of higher quality, and they loved the freedom it offered them (as well as their students).
There have been a number of great articles on how to quickly go online, but Education Dive featured an excellent article focusing on what institutions need do when putting students into online courses when they have little experience with the format. For such students—who weren't looking for all the advantages of asynchronous study—getting as close to the classroom experience and maximizing engagement is critical.
While numerous studies have demonstrated that online students rate the quality of their experience just as highly as past classroom experiences, this is a function of self-selection—they opted to do it, are prepared for it, and likely have the skills to do it. Today's problem is that we will have many students who have not opted to select online learning, but instead will be forced into it by coronavirus concerns. This is the subject of an interesting piece by Jonathan Zimmerman at University of Pennsylvania.
Will the coronavirus event be a catalyst for online learning?
Goldie Blumenstyk, a long-time reporter at the Chronicle, alluded to these ideas in an excellent piece in which she wondered if the coronavirus presents higher education with its "black swan" moment—that completely unforeseen occurrence that changes everything. She posited that while 9/11 and the financial crisis did not reshape American higher education, the massive and long-term closures and suspensions during the coronavirus situation—and the necessity to continue operations—could teach our institutions what they are trying to teach their students:
"Agility, flexibility, and resiliency aren't just crucial skills for 21st century students. They're also vital skills for 21st century institutions—especially in an era when disruptive superbugs and superstorms are predicted to become all the more common" – Goldie Blumenstyk, Chronicle of Higher Education
Just one month ago—but what seems a lifetime—I suggested to a client institution (with campuses all over the country and a strong online presence) that their single strategic investment would be to ensure that every program is available both in the classroom and online. This was long before coronavirus became an issue. Rather, it was driven by my past research indicating that the single most attractive institutional feature among all the post-traditional student populations (upwards of 60 percent of all those enrolled) is to be able to enroll in a variety of formats that meet their busy schedules.
Inside Higher Ed has also included a number of excellent articles. Of particular interest was one that focused on the challenges faced by institutions with the scarcest resources (public 4-year, small privates, community colleges). While all institutions have great challenges, the students at these types of institutions may have the hardest time with internet connections, availability of a computer, childcare, and even food to eat. Perhaps most interesting was that our rural institutions may have the most to teach us during this crisis. They have been dealing with getting students educated at a distance for years as a result of dealing with snowstorms, hurricanes, tornados, wildfires, and more.
How is this affecting admissions and enrollment operations? A piece in Inside Higher Ed provided examples of how many institutions are quickly transferring their newly admitted student activities to online formats and how graduate schools are being helped by USDoE rule changes on admitting international students into online courses. The story also pointed out that institutions that largely serve a local or regional audience in many cases find themselves in a better position than their counterparts with a national and international reach.
Looking for guidance with online learning strategies and practices?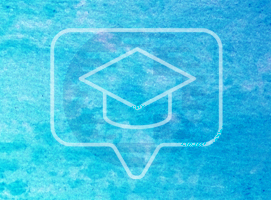 RNL is ready to help all colleges and universities with the myriad of challenges brought on by the coronavirus. This immediate need to transition to online classes can be enormously stressful, but it also highlights an opportunity to set up the structure to serve online learners in the future. Contact us to schedule a free consultation, and we can discuss the best ways to manage online enrollment.
Request consultation
---