student success
Researching student transitions: Studies on college graduation and completion
Timothy Culver
Vice President, Consulting Services
February 1, 2012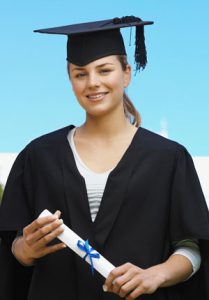 For many years, discussions of college student success focused on the first-year experience. However, college graduation rates (or completion rates) have become an increasingly hot topic in recent years, especially in light of discussions about student loan debt, college costs, and the employment advantages of having a college degree. I think this is a good move because it pushes the discourse toward a student's academic career rather than just the first year. But what does the literature tell us about student behavior and college completion?
When it comes to graduation and completion, it is imperative that first-year students start strong. Thankfully, we have an excellent starting point in a wealth of research and literature that examine best practices for improving first-year outcomes. Seminal works from John Gardner, Virginia Gordon, Vincent Tinto, Alexander Astin, George Kuh, and of course Lee Noel and Randi Levitz have helped campuses make tremendous strides in providing a quality first-year experience for students. In fact, I've left out about 30 others who have done exceptional work as well. I apologize for not being able to name everyone, but my point is there are many sources for you to gather information about student success and first-year student retention.
In recent years, it has become clear that the second-year experience is also a critical time in student retention. We have seen research on second-year student transitions such as Helping Sophomores Succeed (Hunter, Tobolowsky, Gardener, et al, 2010), which, as the subtitle says, focuses on data and information to help "understand and improve the second-year experience."   There are other works on sophomore or second-year success as well if you search in ERIC or other databases. In fact, this focus on the second-year experience and transitions through a student's life cycle is exactly why Noel-Levitz created the Second-Year Student Assessment. Campuses clearly needed a tool to gather data about the needs, attitudes, and college completion plans of second-year students.
After the second year, there isn't as much out there about transitions to completion because quite honestly most attrition happens before the third year. But it is always a good idea to monitor your own retention trends to be sure.
For my community college friends, transitions to completion take on a completely different meaning. I liked the Community College Research Center (CCRC) article Using Longitudinal Data to Increase Community College Student Success: A Guide to Measuring Milestone and Momentum Point Attainment (D. Timothy Leinbach and Davis Jenkins Community College Research Center Teachers College, Columbia University).  This study examines the milestones community college students must achieve in order to maintain momentum toward completion—which has multiple meanings if you work in a community college.
In addition, examining student characteristics to predict student retention has garnered attention. Some of you may have seen the recent article in the Chronicle of Higher Education ("Graduation Rates Can be Predicted More Precisely by Examining Student Characteristics," by Jennifer Gonzales, November 29, 2011) with references to the Higher Education Research Institute (HERI) report, Completing College: Assessing Graduation Rates At Four-Year Institutions.  The report provides guidance on possible student characteristics to include in a linear regression model which can establish equations to predict graduation at four-year institutions. One of the commenters on the article pointed out that this is not new and that it has been done for years.  In a recent literature review I conducted, I found some studies dating back to 1972 which used stepwise linear regression in order to produce models which predict student success, course success, retention, and completion.  We've been using this approach at Noel-Levitz for many years at all stages of the enrollment funnel.  So, while it's not new, it's still a valuable method to consider when you try to predict student success in whatever way.
So where do we go from here?  I really like the milestone and momentum point analysis idea by Leinbach and Jenkins.  I think that if we can begin to establish the milestones that our students must achieve in order to be successful and to transition to completion, then we can plan for momentum.  We can structure our systems, staff, processes, procedures, etc., such that we ensure that our services maximize the milestone achievement opportunities.
It goes back to that idea that if students persist successfully and return year to year or as appropriate, then theoretically completion should occur.  How you put structure into that formula is the key. How you best set up a student to achieve the milestones is our charge I think. Ask yourself the questions, Which milestones aren't being achieved at my school?  How do I attempt to reverse that? And what must I do to improve milestone achievement?
If you have any questions about strategies for assessing your students, acting on your data, or otherwise raising completion rates, please e-mail me. Also, Noel-Levitz is hosting a free Webinar, How We Retain More Students by Intervening Earlier, on February 15. It will discuss strategies and assessment instruments that can help with targeting interventions and connecting students to the most appropriate campus resources.
Finally, always remember that as students evolve, so must our efforts to retain them. We have to keep researching, learning, and adapting in order to help more students persist and complete their educational goals.
---