enrollment
Do your enrollment goals include enrolling better-prepared students? 6 more types of data to explore before raising admissions standards
Jim Hundrieser
May 7, 2011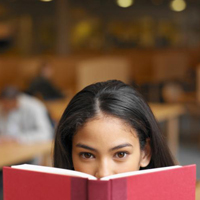 As I discussed in my earlier post, the process of raising admissions standards while maintaining or increasing enrollments requires careful and thoughtful consideration that should be grounded in thorough data analysis and careful coordination among key campus constituents. Six additional areas for data exploration include the following:
The search process. Given the current search function and systems used in the admission office, how many student inquiries meet the planned higher criteria? How many active high-ability prospective students inquire and actually enroll? What are the predictive model scores of these students and what is the likelihood that through advanced enrollment and scholarship practices, the institution will yield more high-ability students?
Scholarship levels. What are the current yield rates with current scholarship programs? What are the dollar implications of narrowing the gap to yield more top-tier students?
In-state and out-of-state markets. Where does the institution's enrollment typically come from? Is there a market for out-of-state students? What past strategies have worked and what have the costs been to recruit out-of-state students? What are the persistence rates of students from in-state versus out-of-state? How does the campus narrow down its market analysis (recruitment and persistence-to-graduation results) for students enrolled who live within 50 miles, 150 miles, 250 miles, or 500 miles of campus? Remember only 14 percent of all prospective high school seniors will consider enrolling in an institution more than 500 miles away from home.
A thorough understanding of the competition. To which other institutions do your applicants cross-apply? Are the cross-applications where most students attend? (Hint: many find this is not the case.) What is the cost of the true competitors? What are their discount rates? What campus majors, programs, and/or services make your campus distinctive from your competitors? Is there a long-term market potential for your current academic programs? What is the campus readiness to start, build, maintain or eliminate programs based on market trends and analysis? Who are your current competitors and who are your aspirational competitors?
An understanding of the impact of changing admissions criteria on diverse student populations. If admission criteria change, does this eliminate students who are full-pay, legacy, athletes, or students from diverse backgrounds? If so, what is the impact to the campus culture by losing these students?
Net tuition costs. What are current leveraging models costing? When you create three or four scenario changes to current leveraging models, what is the impact on the discount rate and on net tuition dollars?
There are more questions to ask, but the above list provides a starting point of data to analyze and consider when exploring the costs and opportunities related to increasing the class profile. However, this is only one step in the process. Based on this analysis, wise campus leaders create a series of Key Performance Indicators (KPI) and Performance Indicators (PI) to ensure progress is being made to meet the desired future state and also to monitor trends that were not predicted through the situation analysis. KPI should include a three-year past average and previous-year number to allow for long-term tracking which ensures the campus is strategically reaching goals.
The biggest mistake a campus can make is conducting little planning and to drastically change its admissions criteria too quickly. Through careful planning, a campus should determine enrollment projections, return on investment, and long-term implementation strategies to guide this type of change process. Not only will this long-term planning support enrollment goals, it will also allow the institution to fiscally plan to meet the curricular, co-curricular, technology, and physical plant needs of the institution.
Questions? Want to discuss your institution's plans to adjust admissions criteria? Contact me by e-mail at jim-hundrieser@noellevitz.com.