fundraising
Podcast: What fundraisers want in software, Janna Finch from Software Advice
Brian Gawor
Vice President of Research
October 20, 2015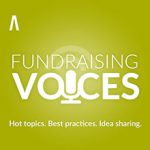 What do fundraisers want in software? A company that talks to thousands of nonprofit software customers each year has some ideas. In this episode, I talk with Janna Finch, senior market research associate at Software Advice. They connect users to all kinds of software and publish research based on the information they collect in the process. We talk about why data is important to fundraisers, what integration is starting to mean, and how software can help follow a donor from the prospect stage all the way through gift accounting.
During the podcast, Janna brings up an interesting point about how most people conducting initial research about software for a growing nonprofit are not the fundraisers on the front lines. This leads to a discussion of how you test out software and bring new processes from development to implementation in your organization. We've all struggled at one time to adopt new technology in an organization, and she has some suggestions on how to make it easier.LISTEN
Some interesting stats from a recent annual report that the company complied from conversations with buyers:
There is a 133 percent increase in nonprofits seeking email marketing tools; 42 percent of buyers also indicated email marketing tools are a "must-have," up from 18 percent last year.
More than half of buyers seeking fundraising software want accounting integration (57 percent).
Top drivers for purchasing include a need for more functionality (27 percent) and changes to, or the expiration of, an existing contract (22 percent).
You can check out the full report at SoftwareAdvice.com and check out some of their other great research at Janna's page.
Questions about the issues and strategies we discuss?
Please email me or leave a comment on the post. I'm happy to discuss ways you can improve the efficiency and effectiveness of your fundraising strategies through technology.
Subscribe to the Fundraising Voices Podcast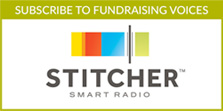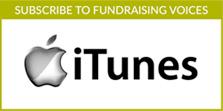 ---