student success
A parent's perspective on arriving at college: Welcome to campus
Julie Bryant
Associate Vice President of Retention Solutions
October 22, 2013
You may have been following along with my daughter Kylie's college-search journey through my blogs in the past. My last blog discussed our experience with her initial registration, orientation, and advising experience in May of her senior year of high school. Well, the adventure continues, with Kylie beginning her freshman year at a Midwestern, four-year private liberal arts college within driving distance of our home.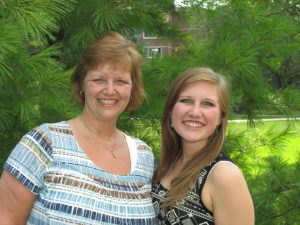 Kylie received her roommate matches (she is in a triple) at the end of July and was on Facebook within minutes to see her new roommates. The three girls connected through texting and were soon getting to know each other with the help of technology, a full month before they would meet face to face. That opportunity to interact and share their expectations for living together helped to increase the comfort level Kylie had for move-in day. (I don't know about you, but I had one very awkward phone call with my freshman roommate before I moved in, and it took us a long time to feel comfortable together!)
Kylie received regular communications from the college in the month before she was expected on campus. Not only did these letters and postcards serve to share what she needed to know in advance of arriving on campus, they also continued to communicate enthusiasm about welcoming her to the college, which helped to build Kylie's excitement. As her parent, I also received several communications, but more on that in a future blog.
Move-in day arrived on a hot, August Saturday, but the college paid careful attention to making the process go as smoothly as possible. As we drove onto campus, students with signs pointed us in the right direction and gave us welcoming waves. Campus staff confirmed that we were in the right place and directed us where to park. The residence hall staff greeted Kylie warmly and provided her with her welcome packet. By the time we returned to our car a few minutes later, a team of students had already swooped in and carried all of Kylie's belongings to her top floor dorm room. (Too bad this is a service that is only provided to incoming freshman; I am sure we will miss it on move-in day next year!) These personal touches combined to ease our anxiety.
We had plenty of time to settle Kylie into her room and get her unpacked before the first official welcome gathering for students and parents in the main auditorium. One memorable message from the president of the college was having the students repeat after him, "I belong at this college." (He included the actual college name of course.) He had them repeat it three times, and you could feel the students' belief and comfort with the statement grow each time. That was a great retention message right from the beginning. The session included a few words of welcome from upperclass students, who shared why they love their college experience, plus photos from the day that helped everyone to get a better sense of the broader college community. There was music (and a few tears!) before the freshmen left for a class picture—the dean of students called it a "trial separation." Then the dean shared his perspective on how the college and the parents can work together to help these students grow and mature. (Again, more on the college-parent connection in a future blog). The goodbyes came quickly after that and we left Kylie to navigate college life on her own.
The orientation experience really began for Kylie after we left campus. As she reflected on the experience a week later, she shared the following observations:
It helped to have the first few activities on move-in day with the parents, so the students didn't feel deserted right away. It eased Kylie into meeting new people and to the whole college scene.
She especially appreciated the initial activities to introduce her to her residence hall and to build early bonds with other students. They went to dinner together that first evening and several of the activities during the four-day orientation were done with the women on her floor. This was especially important since these are the people she is seeing in the hallway and bathroom every day. Kylie was especially aware of the importance of getting to know the people she is living with because a good friend of hers at a large state school had not been given the opportunity to meet her floormates and was having difficulty making friends.
Kylie shared that the college offered a lot of informational activities. The sessions were fun and entertaining, using skits or having the students participate in the activity. She liked when they didn't have to just sit and listen, which "made learning about these boring rules and regulations more fun and helped us to stay engaged in what we were learning." She also appreciated activities―like a scavenger hunt with prizes―that helped her learn to navigate around the campus and know where important resources were located.
The college also offered a variety of social opportunities for the freshmen to mix and mingle, including an outdoor dance the first evening, a more formal reception and dance the second evening, and a hike and bonfire or a chance to play ultimate Frisbee the third evening. Throughout the orientation, the college provided a variety of activities to appeal to the different interests of the students.  Kylie commented that she liked that the college kept them busy "because it kept us distracted from being away from home and in an unfamiliar environment." She went on to say, "Yes, we were out of our comfort zone, but the more we did and the more we stayed busy, the easier it became."
On the academic side, the freshmen started their seminar course in advance of the first official day of classes. They discussed their summer reading assignment and had a question and answer session with the author of the book. (I was impressed with that!) They split into smaller groups to have dessert with professors in their homes one evening, building that sense of comfort with the faculty outside the classroom.
They were welcomed to the college community with a procession into the all-college opening convocation, further establishing a sense of belonging.
Kylie's final observations regarding orientation were to "avoid talking at us rather than to us," to keep the information fresh, and to include variety in the activities throughout orientation.
I know many of Kylie's experiences may be more specific to a small residential campus, but when you think about your own orientation activities are you:
Welcoming students and their families (parents, spouses, children) to your campus?
Giving students a chance to connect with other students?
Communicating the information that they will need to know to be successful students in a fun and interesting way?
Setting expectations for interacting with your faculty inside and outside of the classroom?
Establishing a sense of community, tradition, and enthusiasm for the college experience you are providing?
Two months later, Kylie is feeling settled in and is thriving on campus. I couldn't be more thrilled and I believe that the successful orientation experience helped to put her on that road to success.
Do you have any practices regarding orientation on your campus that you'd like to share? Have any question about improving the orientation experience at your campus? Let me know via e-mail or comment below.
Read previous parent perspective blogs on:
---