enrollment
Navigating new challenges in graduate student recruitment
Sheila Mahan
November 6, 2012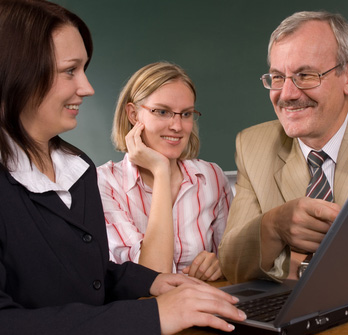 Anyone working in graduate recruitment was probably not surprised by the latest annual enrollment report from the Council of Graduate Schools (CGS). For the second consecutive year, CGS reported a decline in new graduate students in 2011 after almost a decade of steady growth. Even with applications up, many graduate programs are finding that prospective students are not enrolling as predictably as in the recent past.
But there are differences in the details—even good news for some programs. More importantly, we now know which recruitment strategies yield the best results for the time and money invested, according to research and a recent survey of graduate recruitment professionals.
First, here are the details of new graduate student enrollment. The field of Education has been hit the hardest in terms of new graduate student recruitment. In our consultations with graduate programs across the country, we at Noel-Levitz are seeing big dips in new student interest in degrees leading to teacher certification, and the CGS reports bear this out with news that new student enrollment in Education programs declined by 8.8 percent in 2011 after an 8.1 percent decline the year before.
Education programs have been a mainstay of graduate enrollment for decades. Indeed, even with these declines, Education enrollment still represents about one-fifth of all graduate enrollment, according to the CGS report. So declines in this area hit institutions hard. Arts and Humanities programs have also seen declines, and master's programs in Business have been flat or down for the past two years, according to the CGS reports.
There is good news, too. According to CGS, there has been growth in programs in Health Sciences and Computer Science. New international student enrollments also continued to be strong with a 7.8 percent increase in 2011.
Full-time graduate enrollment dipped in 2011, but it declined only 1 percent compared to a 2.9 percent decline in part-time enrollment. This was the second straight year for a decline in part-time enrollment, according to data in the CGS reports. Part-time enrollment declines may be related to the decline in Education programs.
Five recommendations for action
In light of the changing landscape, here are five actions you can take to help strengthen your graduate recruitment program based on our consulting experience and research at Noel-Levitz:
Develop strategies for the full recruitment funnel. Many institutions still wait until the application stage to begin recruiting graduate students. By investing in efforts to attract inquiries and grow and shape the applicant pool, graduate programs can better manage their enrollment. Consider traditional strategies such as fairs, feeder institution travel, and GRE/GMAT name buys. Be sure you are also using e-recruitment strategies such as Web pages, pay-per-click advertising, and even social media. Most important is to build a sustained communication flow to your inquiry, applicant, and admit pools.
Address graduate students' priorities in recruitment materials. Our surveys of prospective graduate students consistently show three key priorities—the quality of the program, the cost/affordability, and the pathway or career available. Recruitment materials, including Web pages, should address these motivators and communicate about the strengths and benefits of the degree.
Invest time and effort in strategies that work. Noel-Levitz, in partnership with NAGAP (the National Association of Graduate Admissions Professionals), surveyed graduate admissions professionals earlier this year on a range of recruitment strategies. There are clear "best practices"—from campus visits for prospective students to Web pages for international candidates to phone calls placed to admitted students—that contribute to enrollment success. We compiled these findings in the 2012 Marketing and Student Recruitment Practices Report for Master's-Level Graduate Programs.
Make financing a part of the recruitment picture. Anecdotal reports suggest students are more wary about making an investment in graduate programs, or are just too strapped financially to consider graduate study. Recruitment materials should be clear about program cost, but should also focus on the return on the investment in terms of a future job/career. In addition, scholarships and assistantship funds, if available, should be leveraged to recruit new students, which might mean working more closely with faculty committees.
Be strategic as well as tactical. Recognize that factors beyond the control of your college or university are contributing to the decline in interest in certain fields right now. Adjust goals and budgets accordingly, and focus recruitment efforts on programs with potential to grow in today's economy and market. Also, it can be helpful to work with faculty to ensure that program offerings match emerging student demand.
Are you developing more initiatives to strengthen graduate recruitment on your campus? Please feel free to contact me if you have questions or want to share your experiences,  or leave a comment below.