enrollment
Modernizing Financial Aid Offers: How Video Makes a Difference
Alejandra Sosa Pieroni
Associate Vice President, Product Management
August 12, 2019
The need for clear financial aid offers has never been greater for colleges and universities. With student need increasing year after year, the diminishing perception of the value of a college education, and mounting college student loan debt, it comes as no surprise that student price sensitivity is at the highest level we have ever experienced. These factors, paired with our recent survey of high school seniors showing two-thirds do not completely understand the cost of their college education prior to making an enrollment decision, indicate that colleges and universities must improve how they communicate and inform students on scholarships, net cost, fit, and value.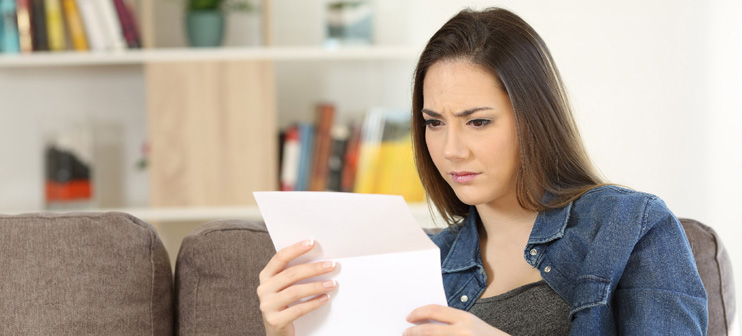 In parallel, it is important to note that colleges and universities spend a great deal of resources in order to remain affordable to their students. According to RNL's 2019 Discounting Report, college discount rates have continued to rise over the last decade and now are at an all-time high. So, as a college, how do you ensure that your investment in financial aid and scholarship dollars is not misunderstood by students and their families?
The reality is that 50 percent of the current financial aid letters are filled with jargon, 70 percent do not provide difference between loans, grants, and scholarship, and 50 percent do not include next steps, according to the Decoding the Cost of College policy paper from New America.
Hence, as of recent months, we have seen a number of articles and even legislation initiatives that call for the standardization of the current financial aid letter. Such initiatives seek to simplify, clarify and better explain financial aid offers so that students can make an informed decision regarding their college choice.
But do we really think that just standardizing a letter is the answer? While improving the quality and clarity of the financial aid letter is important and will prove to be fruitful, further transformation and modernization of how we communicate financial aid offers is key to helping students and their families make an informed decision and ensure that your institutional dollars are not wasted.
Transforming financial aid offers through video
According to study by video service company Wibbitz, Generation Z students spend 3.4 hours per day on average watching online videos. Their older counter parts, Millennials, are not far behind at 2.5 hours. Is there a better or more compelling way to present and explain critical financial aid information to students on the medium they use the most?
Communicating financial aid offers via video will enable your institution to explain the aid package in a compelling, modern, and relevant way while providing students and families with a unique and consistent experience.
RNL's Personalized FinAid Video solution can help you diversify and optimize your aid strategy communication by:
Providing personalized details and explanation of financial aid offer
Helping students understand their net cost of attendance
Presenting payment options to help students finance their education
Guiding students to their specific next steps in the financial aid and enrollment process
Demonstrating value with outcomes and benefits of attending your institution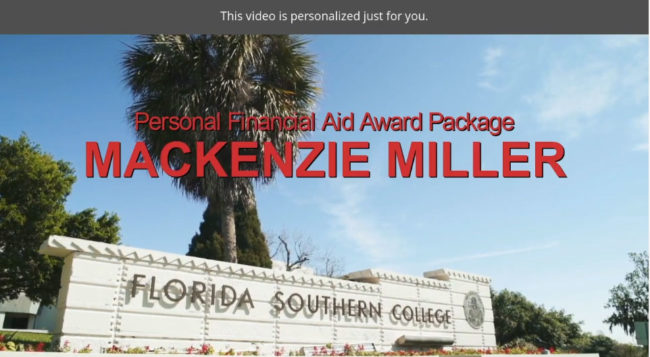 With cost and scholarships among the top two factors in a student's decision to enroll and 87 percent of students believing financing their college education is going to be difficult, how you communicate your financial aid offers will make a difference in your ability to recruit, retain, and graduate your students.
See how video can greatly increase engagement with financial aid offers
Discover how the financial aid offer video can make your award engage students and parents, position your institution more effectively, and maximize your enrollment yield. Ask for a demonstration of the RNL Personalized FinAid Video.
---