enrollment
How to address the buying behaviors of adult student inquiries
Sue Dietrich
February 29, 2016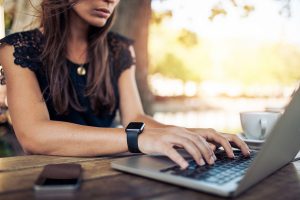 An adult student inquiry thinks long and hard about a big ticket item like education, asking questions such as: Can I afford such a costly item? How will I fit the demands of study into the demands of life? What if I forgot what I learned years ago in school? How much time does is take, and when is class? What if I'm not a great student? What if they don't have the classes I wanted? (As an adult consumer yourself, the buying behaviors we discuss here may ring true for you. An "adult" as discussed here is someone who has graduated from high school but not enrolled right into college, or has graduated from undergraduate but not enrolled in graduate school.)
It is no small wonder that adults secret shop. Part of their decision process is uncovering answers to their questions. Based upon recent research, (2015 Online College Students. Learninghouse, Aslanaian) adults used five predominant ways to identify colleges of interest:
49% went directly to the college website
44% used internet search engines
34% made phone calls to institutions
32% reviewed printed college guides or materials
31% had a conversation with family, friends
A quick drop-down list of programs offered is one of the quickest ways to provide program information. Does your site have a drop down? We adults are impatient, by and large, and want information at our fingertips. Adults search most often by the degree program of interest. When an adult visits your college website directly, can they find the information they need within two clicks? Give it a try yourself. You might be surprised. Try finding a graduate or online degree, specifically. Is it quick and easy?
No one these days wants to be bothered by the phone, right? Or do they? Surprisingly, over a third of adults will pick up the phone and call for information, assuming there is an easy-to-find phone number on your webpage. The phone should not ring more than twice before a person answers the line. Avoid telephone decision trees. This is a large ticket item the adult is considering purchasing. They don't want to be treated as though they are ordering a pizza.

What happens when you talk with the adult? It's important to affirm that you have what they seek. It's also important to find out how they heard about you, why they are calling at this time, why are they wanting to return to college? Build rapport. Find out what those objections are going to be by listening to the fears of the student. "I'm not sure I'll have time," can be affirmed: "I sure understand that, and it will take some juggling to fit this in, but we are here to help you create a weekly plan that gives you the time you need to manage this. Why don't you and I meet this Friday to talk about that and your financial aid questions as well? Let's set up an online meeting or (if you are nearby) meet at a Starbucks close to you, if campus is too much of a drive."
To learn more about how to connect with adult learners, join us in April for the:
Symposium on the Recruitment and
Retention of Diverse Populations
April 11-12, 2016
Chicago, Illinois
Learn more and register
At this Symposium, we will share more extensive research on how to connect with adult learners, as well as other diverse populations including students of color, online learners, and international students.  In the meantime, if you would like assistance in connecting with adult learners or other specific market segments, we have an experienced team of enrollment management and marketing consultants available. Contact us today at 800.876.1117 or email ContactUs@RuffaloNL.com.