fundraising
Giving Tuesday 2017: Highs and lows
Joshua Robertson
December 6, 2017
For Giving Tuesday 2017, more than $270 million was raised from an estimated 1.64 million gifts. That's an impressive total, but now what? How do institutions continue to raise the bar next year and the year after that?  The answer is to continue to infuse innovation in your fundraising strategy to more effectively engage and inspire your donors.
For the past several years I've given to a variety of nonprofits and institutions on Giving Tuesday to see just how institutions are evolving their strategy and technology to attract and convert donors. Here are some innovative approaches and lost opportunities that I saw for Giving Tuesday 2017 which you can use to inform your 2018 strategy.
All aboard the recurring giving train
We all know by now that recurring giving donors create more value for an organization with higher renewal rates and a stronger longer term value than a single gift donor. The good news this year is recurring giving was a consistent giving option at higher-education institutions I supported. However, nonprofits continued to innovate the most. Below are a couple examples of best-in-class recurring giving strategies.
A giving page pop-up box that asked me to switch my one time gift to a recurring gift before my gift was processed. Two nonprofits I supported used this strategy.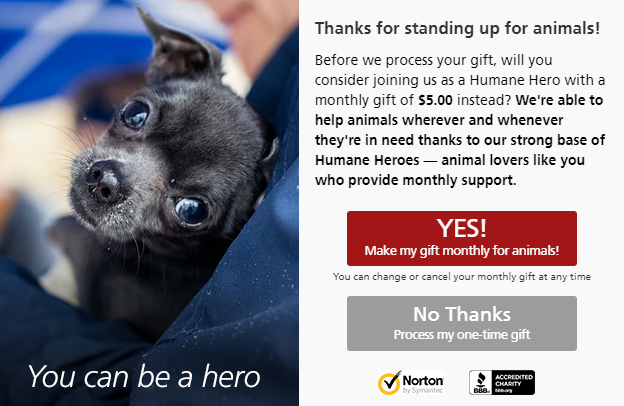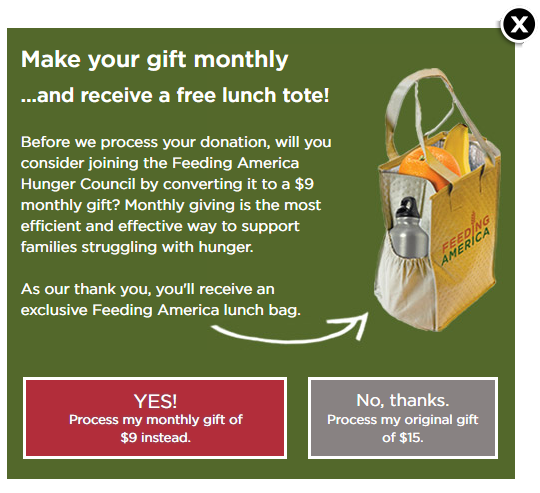 A thank you landing page with another ask for a recurring gift. We all know that the best donor is the one who just gave. For one international nonprofit, they took that to heart by using the thank you page to ask me to become a recurring giving donor.
Gift/array ask levels
While most giving pages provide suggested ask amounts, one nonprofit took it to another level by highlighting a level and including text that "most people are giving $125 right now."  This is a simple but effective tactic at encouraging donors to support at a higher level than they might otherwise consider.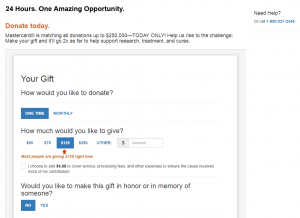 Higher education institutions imitating nonprofits
For Giving Tuesday 2017, we saw more higher-ed institutions highlighting causes such as food insecurity to make their message more compelling and competitive with nonprofits. It's a smart shift as micro-causes on a campus can tangibly benefit from the attention, and it's easy for donors to understand the impact.
"Digital light"
While I made my gifts online, there was a noticeable void with higher-ed institutions not using digital advertising to target past donors, and none of the ones I supported utilized retargeting as a means to bring me back to the giving page if I abandoned it without making a gift. These represent significant opportunities to utilize digital advertising to improve the online gift conversion. Nonprofits continue to invest heavily in these two digital strategies. Notice the "Be a hero for animals" appearing on a news page.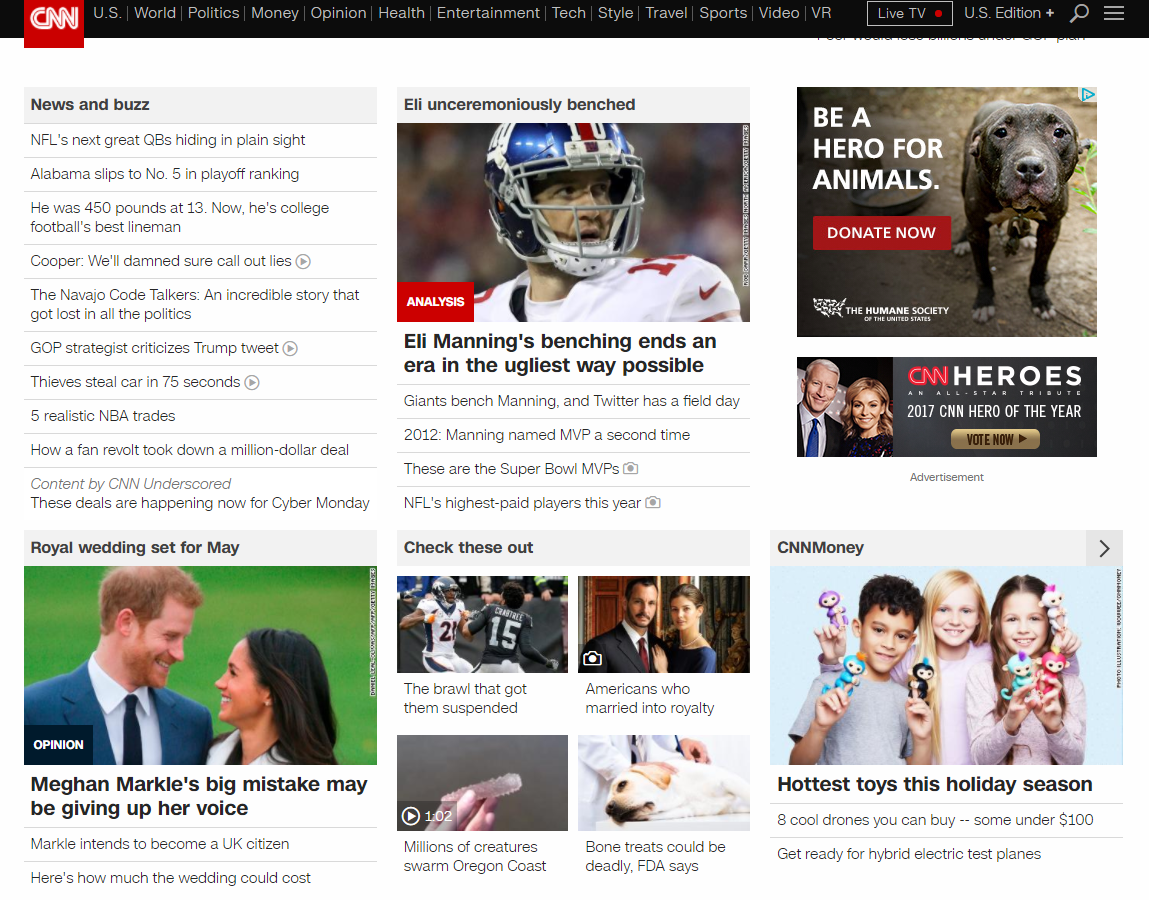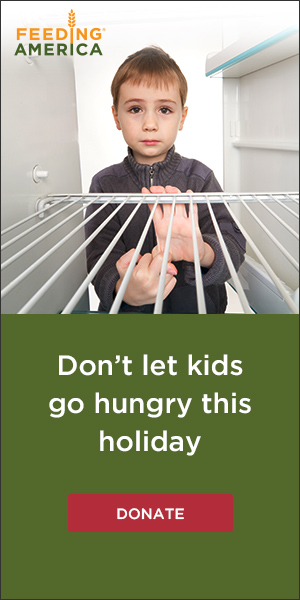 Lack of personalization
Personalization is the new buzz word in philanthropy, but this year leads me to believe we have a long way to go. From personalized landing pages and ask amounts to simply acknowledging I supported last Giving Tuesday, there is room for improvement in an ever-crowded fundraising market.
Giving Tuesday is here to stay
Organizations that push the envelope by testing, innovating, and measuring their success will see their giving totals climb. It's important to remember that what works on Giving Tuesday also has relevance to the entire fiscal year.
Read our report on successful giving days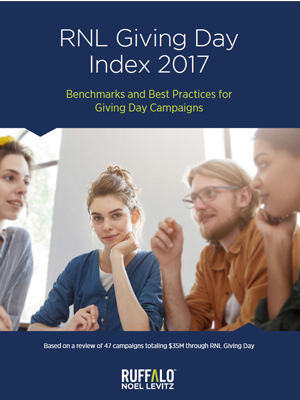 We just released our 2017 Giving Day Index, a study of more than $37 million in giving through the RNL Giving Day platform. You can read the full study here.
Our RNL Giving Day platform powers giving days on Giving Tuesday as well as throughout the year. Contact us today to learn how we can combine strategy and the best technology to take your giving day to the next level.