fundraising
Friday Update: Giving Tuesday
Brian Gawor
Vice President of Research
December 1, 2017
Here are some great stories about this week's Giving Tuesday results.
From around the web:
92 percent of Gen Z will switch brands based on the causes they support. No one can pinpoint the exact moment that Black Friday got out of hand. Camping out in tents overnight for deals on electronics? Probably. Trampling people to get in to a Target? Definitely. And don't discount how much mobile preferences have played in this change. But the encouraging thing is that Millennials and Gen Z care less and less about that….

nonprofitquarterly.org

(Nov 30 2017)

What do you do when a giving intermediary blocks out valuable time during fundraising season, requiring you to participate in the common cause of a joint campaign or go it alone? Nonprofits faced this quandary for decades in United Way campaigns, and now it seems many are facing the same dynamic, if not an imposed rule, in Giving Tuesday….

Philanthropy News Digest

(Nov 30 2017)

An estimated $274 million was raised online in the United States during the sixth annual Giving Tuesday event on Tuesday. The total represents a 50 percent increase over last year's total. More than two million donations were processed during the day.

For Giving Tuesday, one community college decided to take a fundraising approach that, it hopes, will really strike a chord.
Spotlight: Giving Day Success Webinar
Do you want to have the Giving Day and Giving Tuesday success others are experiencing? How do you plan, run, and make the most of a 24-hour giving event for your institution?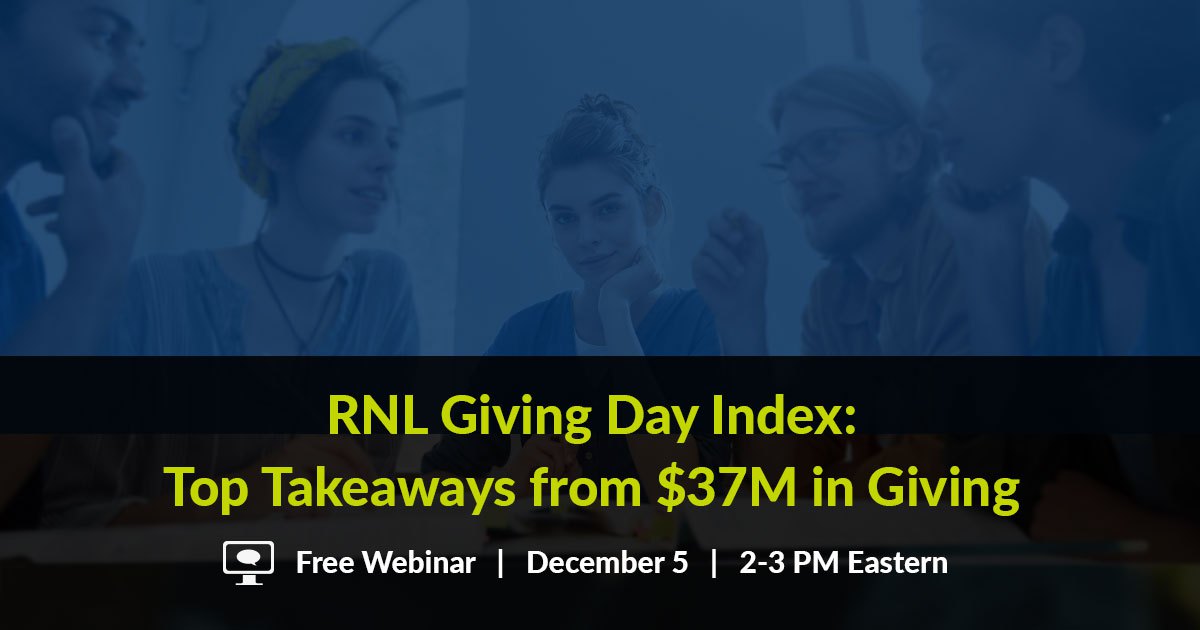 Tuesday, December 5 | 2PM ET
Join us for this free webinar to find out what we learned from analyzing over $37 million in giving day donations. Our researchers studied giving day averages, including total dollars, online giving, and number of gifts to unearth the common qualities of top giving days. Register today >>
Recent Posts
---