fundraising
Friday update: Giving Days and #GivingTuesday
Brian Gawor
Vice President of Research
December 16, 2017
Here are some great stories about Giving Tuesday and recent giving days, and a webinar about our groundbreaking Giving Day Index.
From around the web:
Spotlight: Watch this Giving Day Success Webinar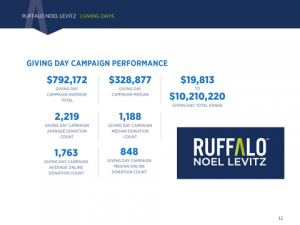 If you're reading about all the recent giving day success and want to get your program in the game, check out this webinar which reviews over $30M in giving day results to explore best practices. And drop us a line to help take your Giving Day to the next level with RNL Giving Days powered by the ScaleFunder platform.
Recent Posts
---