fundraising
Five Things to Enhance Your Fundraising Data Across Multiple Channels
Chris Hughes
February 11, 2015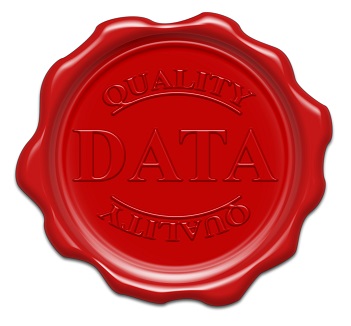 Keeping your data accurate is a never-ending process.  Phone numbers, mailing addresses and email addresses change daily.  In today's multichannel world, it is critical to engage your donors and prospects through more than one vehicle.  Without constant attention to data, you risk losing touch with these supporters – which will inevitably result in losing them as a donor.
Recently, Josh Robertson posted on the importance of improving the quality of your data.  Following up on that general theme, here are specific things you can do to enhance your fundraising data to impact these five areas:
Phone
Email
Direct mail
Employment data
Electronic surveys
Phone Channel: Cell Phone Append
Wireless households are growing in popularity every year.  That trend especially applies to people under 35 years old (e.g. college graduates over the last decade), where approximately two-thirds are in wireless phone households.  Specifically for college educated adults, nearly 40% of households are wireless only, up from 27% just three years ago.
Therefore, having cell phone numbers in your phonathon database is critical to success.  On average, we're experiencing a cell phone append rate average of 39% for our phonathon clients.  Check back soon for case studies on how cell phone append helped those two schools generate more than $260,000 in pledges in only a couple of months.
To get an idea of how cell phone append can impact your own program, click here to go to our free cell append calculator.
Email Channel: Append and Verification Services
Running prospects through email research is just as important these days as phone research.  If your database lacks a high quantity and quality of email addresses, you're missing out on a lot of opportunity.  Email can be used for all three major phases of donor engagement (cultivation, solicitation, and stewardship) and incorporate not just text, but also video and audio recordings.
Investing in email append research should be part of your regular data enrichment activities.  This will fill the quantitative need, giving your organization email addresses for those donors and prospects where you don't already have one on file.
Just having an email address on file is a big step, but it's not enough to simply say you have a certain percentage of prospects in your database with email addresses.
There are some important questions to ask:  Are those active email addresses?  Are your prospects regularly checking those email accounts?  What if your email addresses for a lot of young alumni are their dot-edu student addresses?
Three fourths of email users have two or more personal email accounts, including more than one-third of all users with three or more email accounts.  In addition, almost half of all people have email accounts for messages they rarely intend to open.
Email verification (also called in some circles email validation) is a hot topic right now among email experts – and is an investment all fundraisers should make to improve the quality of your email addresses.  The verification process will help maximize your email deliverability rates and decrease your bounce rates, which means more of your emails will actually reach their intended audience.
Direct Mail Channel: Advanced Address Research
I suspect many of you expected a mention of NCOA for direct mail.  It is a near-guaranteed certainty that anyone reading this is already conducting NCOA updates at least quarterly, so recommending NCOA (which obviously we do) would not necessarily create new opportunities for your direct mail.
Solely using NCOA will only get you so far when it comes to improving direct mail addresses in your database.  Consider these statistics:
The USPS reports that 14.6 million address changes were electronically submitted in 2013
The U.S. Census Bureau reports that 26.7 million people aged 18 and over moved to a new address in 2013
That means that barely half of the adults who moved recently are putting their new address information into the NCOA database
So what to do about the other 12 million people who moved?  How can you direct mail more of them?  This is where advanced research can play a major role for your organization.  For RuffaloCODY, this process focuses on finding updated address and phone number information from 5,000+ sources including credit agencies, utilities, as well as other public and legal records.
Employment Data
Knowing your donors' current employer has a lot of benefits.  The most obvious is an impact on your total program's total dollars.  The Committee Encouraging Corporate Philanthropy (CECP) recently reported that 86% of companies in the Unites States offer programs to match employee charitable gifts.
There are two data processes to consider:  employer append and employer verification.  Running an employer append process utilizes a number of sources to add employer information onto a constituent record where you don't have a current employer listed.  By comparison, employer verification will update matching gift information onto a donor's pre-existing information.
Employer information can increase giving across all channels, regardless of whether the gift comes in as a result of the phone, direct mail, email or other solicitation channel.  In fiscal year 2014, RuffaloCODY's phonathon clients brought in more than $8.8 million in matching gifts simply from telefund gifts.
Accurate employer information on file can also help create target segments throughout the year.  In addition to solicitations, consider the cultivation opportunities by holding receptions for companies with large number of your alumni.  On top of that, you might even have an executive at that company who is an alum/donor and willing to lead a peer-to-peer type of campaign – sometimes even using their own challenge match!  However, knowing accurate employer information is the first step.
Electronic Surveys
Surveys can be a great mechanism for obtaining updated contact for information across multiple channels.  Within a single survey, you can potentially obtain and/or confirm landline and cell phone numbers; preferred email addresses; updated postal addresses; social media addresses; seasonal contact information; and more.
And this is before you even get to questions related to the donor's interests and engagement preferences.
Remember, You Must Invest to Realize ROI
Investments in data enrichment are often not exciting budgetary line items.  But they are extremely necessary in order to increase the number of donors and dollars coming to your organization.
Don't be scared off by up-front investments.  As an example, my colleague Brian Gawor recently blogged about the Super Bowl commercials. On the surface, BMW is estimated to have spent well over $8 million to air its 60-second Super Bowl commercial featuring Bryant Gumbel and Katie Couric.  But in reality, BMW only has to sell around 214 of those i3 vehicles featured in the ad to recoup its gross spend (there were more than 1.8 million BMWs sold globally in 2014).
Remember, you have to invest in order to realize a return on investment.  Data enhancement may look like just an expense, but take a look at ROI calculators like the one in the cell phone append section above.  You'll start to see the impact of having new and accurate information and what that can mean for your annual fund revenue across all channels.
Information on all of RuffaloCODY's data enhancement services can be found on our web site.
These days, if you're not investing resources to improve your data, you're leaving money on the table.