fundraising
Your Fiscal Year Just Ended. Time to Start Looking at Calendar Year-End?
Chris Hughes
July 15, 2014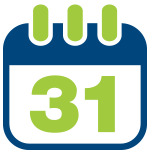 For many organizations, the calendar moving from June 30 to July 1 marks the end of one fiscal year and the beginning of another.  At the same time, it marks a time when organizations should begin focusing on calendar year-end giving strategies…and not just for the month of December.  Collectively, the months of November and December mark the strongest consecutive months for charitable giving in the United States.
But you have to start planning now.
Contrary to what others may say, the right marketing mix and multichannel strategy for calendar year-end giving does not have a one-sized-fits-all template.  Every organization is unique.  Yet many of the same questions can be asked from one organization to another.
What channels are you using to communicate with your prospective donors and are those channels working in unison?
Have you set in motion all of the cultivation and stewardship activities needed during the fall to successfully convert prospects into calendar year-end donors?  Our recent survey indicates that many schools may need to increase that fall cultivation and stewardship activity.
Are you able to track responses from any solicitation channel even if the gift is made electronically/online?  Don't discount the opportunity to solicit via direct mail and generate electronic giving responses.  Recent consumer surveys have shown approximately 2/3 of people in the U.S. (across all ages) have made a purchase online in direct response to something they received in the mail.
Please feel free to check out our new white paper on calendar and fiscal year-end giving campaigns for trends, best practices and recommendations on how you can enhance your organization's calendar year-end giving results.