fundraising
Donor warming: major and planned giving for the modern advancement team
Joshua Robertson
February 9, 2017
The second in a four-part series on how institutions and nonprofit organizations can re-imagine how to identify, warm, and qualify major giving and planned giving prospects, along with how to analyze the success from those efforts. Read part 1 here.

Part 2: Keeping your major gift prospects warm
You have donors with propensity to give and you have donors with predicted wealth. As we discussed in the first blog in this series, when those two attributes combine you have what many consider to be the perfect major giving prospect. For those entering or in a campaign, you likely have identified a large new cadre of major gift prospects that you hope and expect are primed for making a transformational gift.
So now it's time to assign a major gift officer and begin qualifying this large pool of new major giving prospects through personal outreach…or is it? There are two roadblocks that we have to overcome before we embark upon the engagement and qualification calls that are part of donor warming:
Donor education about major giving: Most major giving prospects will have a long history of giving and may be inclined to continue giving. That said, past communication from your organization may not be conveying your transformational gift opportunities. Educating these loyal donors is key before any qualification call.
Major gift officer portfolio size: While having a large group of identified prospects can seem like a great problem to have, the reality is a large group of new prospects with no history of making major gifts can very easily fall under your gift officer radar. These new opportunities aren't likely going to rise to the top of a major gift officer list of donors to engage, especially when they are trying to close gifts from proven major donors. Commonly, these prospects are also removed from at least some of the annual giving appeals, which means a group of proven donors can begin to languish, ignored, without the same level of outreach that they have come to expect from your organization. Big gift officer portfolios, instead of opportunity, can spell disaster.
To ensure a lack of donor education and ballooning major gift officer portfolio size aren't impacting results, a personalized donor warming campaign should be used to prime these donors before the first qualification call.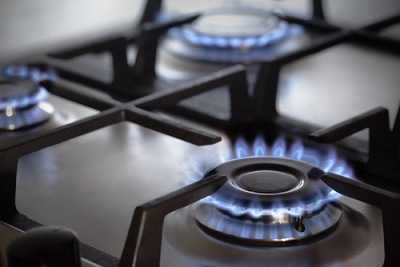 Donor warming for major gift prospects
Multichannel engagement:While it's easy to revert to email as a cost-effective solution, consider the limited reach of email alone. At RNL, every analysis we've done on multichannel impact shows that using multiple channels increases donor engagement and giving. Combining digital advertising, email, and direct mail will maximize the chance that your message is heard and that the engagement call will result in a positive outcome
Wave management:Conducting donor warming with a large group of prospects who aren't going to be called and qualified soon is ineffective. Send communication in waves to warm a manageable group of prospects you can follow up with over the next 30 days.
Clear intentions:Build the case for major giving and mention the upcoming personalized outreach in your messaging. This means donors will be ready for the call.
Measuring engagement: Seeing who's opening your emails and visiting personalized landing pages from your digital ads can identify engaged prospects who are ready for qualification. These are the people you call first.
In development we always strive for more. But to achieve more, we have to give our donors more. We have to take the time to consistently and fully educate and warm up a donor before attempting to simply "qualify them." This means we will use our resources better, and most importantly, our donors' time.
Whether you are in campaign planning, the silent phase or public phase of your campaign, make sure you consider the role that donor warming can play in increasing the number of qualified, successful visits your major and planned giving officers can make each year.
Take your donor warming to the next level of productivity withRuffalo Noel Levitz major and planned giving services.We've built a brand new program which starts by using predictive analytics and then builds in powerful donor warming and real conversations with donors to serve up appointments with ready givers to your gift officer team. It's a game changer, and it could double your results.
Contact us today for a free calculator to determine how improving your productivity will help you raise more money.