fundraising
Connecting With Alumni Across the Pond
Lewis Sanborne
Vice President
May 19, 2015

Since 2004, our company has been raising funds for the non-profit sector in the United Kingdom. One way we do this is by calling many University alumni in both the UK and around Europe.
We've started to hear that more US institutions are considering connecting or re-connecting with alumni living abroad, so I thought I could offer some things we've learned as we have done more of this outreach.
Higher Education giving is on the rise in the UK and Europe.
Your effort to reconnect with alumni will pay off. Survey data published by CASE and NatCen Social Research show that over the past few years the number of UK institutions raising more than $1 million in private funds has risen. It's true that higher education has been primarily government-funded over our history, but these funds have been cut substantially over the last decade. The Oxbridge Colleges have been actively fundraising for 20 years, and alumni are learning more about the power of giving to their institutions, donors are warming up to the idea of giving. In 2014, it's estimated that just under 200,000 UK alumni made a gift to their institution.
For a diverse group of alumni across a continent, creativity is key.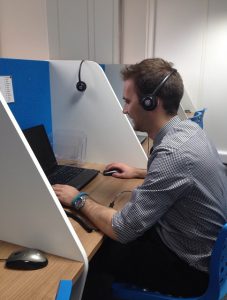 We recently worked with a Cambridge College on a phonathon. They have a purely post-graduate, 80% international alumni base so fundraising has historically been fairly difficult. However, this year we managed to raise over £60,000 ($91,000) in a couple of weeks. We introduced some new ideas to boost the money in, for example, hiring callers with additional languages to communicate with alumni in their own language. We also introduced bank transfer instant emails to encourage higher fulfillment rates from mainland Europe.
Giving methods are little different.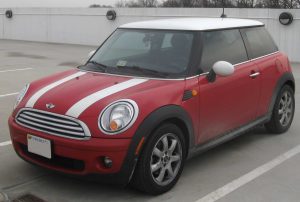 In talking with our American phonathon colleagues, there are a few big differences. Our calls tend to be much longer, and most alumni sign up for recurring monthly giving, if that is possible. US institutions with UK foundations can take advantage of very convenient (and high retention) direct debit programs. So, generally speaking, we'll be booking larger pledges that are fulfilled over time. While this might lead to some big totals in the first year, it's important to recognize that you have to plan to follow up with these donors to thank them, and also to ask again down the road to get a renewal and increase.
Our fundraising language is also a little different. What US institutions call fulfillment, we call "chasing" pledges, but we do many of the same things (reminder mailings, calls, e-mails). Don't worry, if you hear us say this, we won't be tailing your alumni in a Mini to get the donation.
Your European alumni are waiting to connect.
Mailing to UK and European alumni from the States can be expensive and difficult. Having a partner closer and within the same telephone exchange and postal systems as your alumni living abroad makes a difference. The great thing about investing in this outreach is that when you work with a company who is making contacts like these daily, you save on start up costs so you don't need a large list of alumni living here to make it worth the investment.
Find out more about our European Alumni Engagement Services for US institutions here, and get in touch so we can reconnect you with your loyal alumni across the pond.
---