fundraising
CASE VI Live Polling Results
Brian Gawor
Vice President of Research
January 11, 2019
Greetings CASE VI Conference friends!
Throughout this year's conference RNL sponsored live polling of conference attendees on questions that matter for the future of Advancement. We offered new questions on the hour during the conference, and our live polling portal was a hit!
What's an advancement professional?
Here's the word cloud from our question about what described someone in the Advancement profession: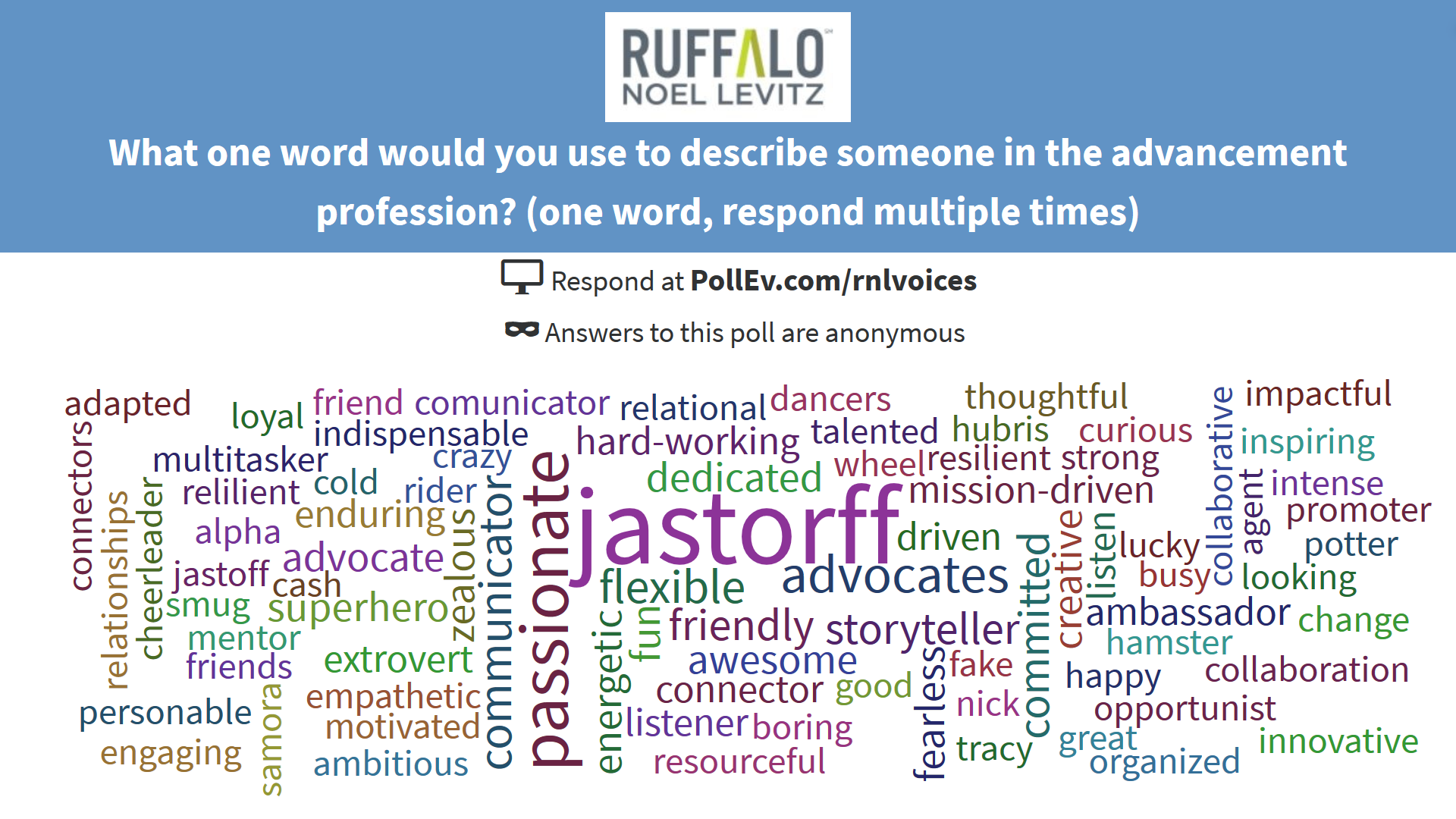 I've done these types of word clouds at events before, and I see some common words like passionate, communicator, and leader. You'll also see in our word cloud that some prominent attendee names are mentioned. Advancement is highly personal and we all have someone that we think epitomizes the best of our profession. Mark Jastorff, VP at Fort Lewis College, has been engaged as a CASE volunteer for decades and is receiving a Distinguished Service Award today. If you are at the conference, find him!
Note: A few responses related to what we would be drinking later in the evening were removed from this visualization. CASE VI is a fun conference!
Young alumni giving
We asked: "What do you wish your institution would do better to engage, solicit or retain young alumni donors?"  Here are some representative responses:
Require post-graduation contact information (and job data) before release of their degree.
Get and maintain good contact information.
Ease of giving.
More engagement and touchpoints that aren't just ASKS.
Stop assuming they can't give.
Do more to create a culture of philanthropy with students from the day they arrive on campus.
There is some great commentary in this poll about the stage of life young alumni are in, the impact of student debt, and that we need to engage while asking.
New donors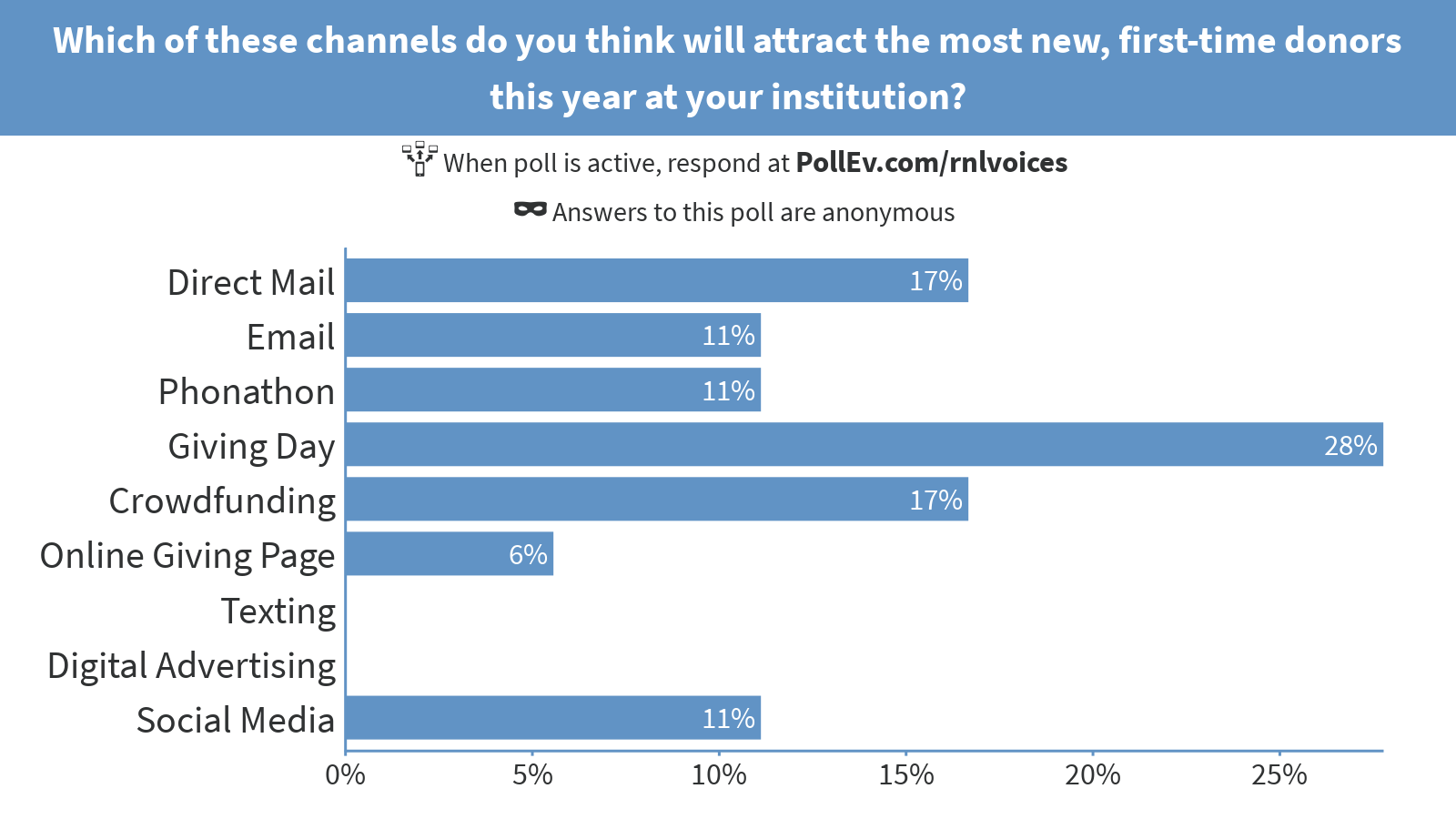 ---