enrollment
What's Going on With Adult Undergrads?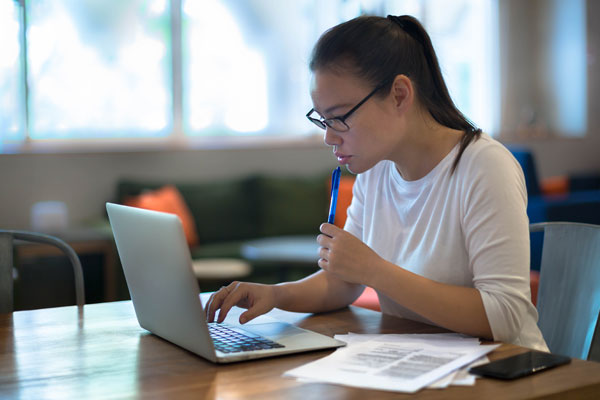 At first glance, data from the National Center for Education Statistics indicate that adult undergraduate student (those 25+) enrollment is down. Of course, total undergraduate enrollment (all ages) has also been in decline, but there is no denying that the data indicate that adult enrollment has seen a higher rate of contraction.
This is a function of two things: one statistical and one more amorphous. Data first—NCES fall enrollment data is a snapshot of enrollment on a given date early in the fall semester. This works pretty well for traditional undergraduates as the vast majority enroll in the fall and remain enrolled throughout the academic year. This works less well for adult undergraduates, who are far less wedded to starting in the fall. In fact, several years ago I compared fall enrollment for those aged 25+ with 12-month unduplicated enrollment and came up with nearly half again as many students in this age group.
This not only means that adult enrollment may not be in as much peril as some think, but also that institutions looking to grow adult undergraduate enrollment should have as many entry points as possible throughout the year. Combined with their typical demand for terms shorter (a 2017 study I led at Aslanian Market Research indicated that fewer than one in four adult undergraduates planned to enroll in semester-based programs), adult programs can and should enroll continuously throughout the year.
But what if the numbers ARE accurate? What has been holding adults back from completing their degrees? Certainly the strong economy in the years running up to the COVID-19 pandemic had some effect—they were gainfully employed, and while they likely understood that a college degree could boost their wages, the inertia of everyday life may have prevented them from taking that next step.
My friend Lisa Braverman, vice provost at Excelsior College, thinks that there may be more to it. She said, "I am increasingly concerned that many colleges may have priced themselves out of the range that an individual without a bachelor's degree – and holding a commensurate job – thinks they can afford." Lisa went on to express some concern that this may be affecting women in need of education (historically comprising 70 percent of the adult student demographic) even more so than men, with the two factors combining to present an equity-based challenge.
"I always remind people that Elon Musk—and most others who make statements like this—has a degree, if not multiple degrees"
Christine Wallace, who serves as vice president of Kettering Global at Kettering University, has also spent her career working with adult students. In a recent LinkedIn Live discussion, she raised another concern that may be contributing to a contraction of adults finishing a degree. "Well I do think a lot of adults have gotten caught up in that rhetoric of 'you don't need degrees anymore", especially when you have people like Elon Musk saying things like that. I always remind people that Elon Musk—and most others who make statements like this—has a degree, if not multiple degrees…"
These are challenges and concerns that institutions dedicated to educating adult students confront every day. Leaders like Christine Wallace and Lisa Braverman are fighting the good fight for these students—ensuring that their institutions continue their focus from offering flexible, convenient, and high quality programs that meet the needs of the students they serve. With a focus on accelerated terms, online programs, multiple start dates, and user-friendly admissions processes, these are institutions that are best positioned to benefit from the ever increasing demand of our economy for a whole new version of "lifelong learning."
"While the pandemic has exhausted them, it has also seasoned them"
I also asked Christine Wallace where she thinks adult undergraduate students are today after 18 months of pandemic:
"I think people are fatigued. They have lots of passion for education and what it's going to mean for their careers, but they are exhausted after spending all day online working, and then trying to help their children be able to go to school online, and then trying to keep up with family online. At the end of the day perhaps they didn't want to also go online to learn. So I think people took a bit of a break, and rightly so. I think you have to make decisions as an adult, what's in your best interest and where should you spend your time and your dollars, and people step back a little bit."
So, does she think this will continue? No.
"What we're now seeing are people coming back to their education in throngs, and we're seeing very strong numbers going into our late summer and our fall and winter terms. While the pandemic has exhausted them, it has also seasoned them. They are more comfortable with the actual conduct of online study than they have ever been."
Watch the LinkedIn Live discussion on "Key Strategies to Support Adult Students"
Watch the video above for my discussion with Christine and for more details on how institutions can best position themselves to capitalize on the emerging needs of adults in need of additional study. And be sure to follow RNL on LinkedIn for more conversations with higher ed leaders and experts during our LinkedIn Live sessions.
Talk with our adult student enrollment experts
Ask for a free consultation with us. We'll help you assess your market and develop the optimal strategies for your prospective adult learners.
---