enrollment
Bringing Graduate and Online to the Center
An Interview with Jenna Templeton, Vice President of Academic Affairs (VPAA), Chatham University
This past February, RNL presented its second annual Graduate and Online Innovation Summit, Among the presenters was Jenna Templeton, who serves as VPAA at Chatham University in Pennsylvania. The session she participated in—which is profiled in a recent blog by her co-presenter Cherron Hoppes—focused on building online programs with an intense dual focus on market demand and academic quality.
Jenna's point of view intrigued me. Before becoming the academic leader of her institution, she has spent her entire career focusing on student populations other than traditional undergraduates. She served as assistant dean and then dean of the School of Graduate Studies and the School of Continuing and Professional Studies at Chatham. She began her career working in alternative educational programs for at-risk youth, providing opportunities for high school diploma completion and job readiness training.
As most of us who work in higher education know, this is a relatively unique background for a VPAA. That background clearly permeated her thoughts as she spoke about the need for institutions to offer the highest quality online experience, while always keeping their pulse on the unique needs of the "adult student." She made the point that if institutions ignore these very unique needs and expectations, they are unlikely to be successful.
I found it interesting and powerful that she also stressed there is no dissonance between ensuring the highest quality online programs and making these programs convenient, flexible, and sensitive to the elements of the typical enrollment process that present hurdles for many adult students.
Watch my interview with Jenna in this episode of Graduate & Online Insights.
Here is some of the advice that Jenna suggests as institutions consider launching online programs (we have edited our conversation for brevity for the purposes of this blog):
Make the case
"Some of our traditional academic institutions don't serve everyone equally well. I have always championed for more alternate programming, more online, more diverse ways of offering programs to students to meet them where they are and help them to meet their educational goals. I've always positioned this with my colleagues as needing to provide alternative means to a positive education outcome for the widest array of students. I also have always reminded people that there is no bigger regret that people have as we age than not achieving our educational goals. And so, how can we help?"
Focus on learning outcomes
"Don't put the cart before the horse. To be effective in launching successful online programs, you have to sequence things very intentionally. First you have to understand what the curriculum is, how you're going to design it, and understand that the design process will be different from campus-based programs. Second, you have to determine the learning outcomes that students are going to need to be able to tell employers they have learned and weave them into everything you build. Third, you need to make sure that there will be adequate support—both financially academically—for the students who will enroll. Don't even think of the marketing and other parts of the roll out until you have all of this thought through."
Allay faculty concerns
"The biggest challenge I hear from traditional faculty when we talk about new online programs is that they worry that the online program will cannibalize their campus-based program. I have a conversation about where the higher education market is going, and whether we want to be a part of where that market is going. I frame these conversations in terms of opening up additional opportunities for learners who can't physically come to our campus, and stress that—ultimately—this is about access."
Encourage faculty to get involved
"I like to show faculty a course that has been designed and encourage them to work through it. I think having them actually take an online course is an excellent idea because they need to realize that it's not the same as taking a campus-based course. Successful programs cannot shove 15 weeks of content into eight weeks and put it up on your online platform. Good online asynchronous course development takes a lot of time and thought by folks who are trained in doing that work. This is how we frame the 'quality' discussion that faculty are typically very concerned about."
Listen to your online students
"You can't forget to talk yourself (and have faculty talk) to students who have taken online programs or classes so that they understand how it's worked for them and the benefit that they've received from it."
Review, revise, renew
"High quality online is also always a work in progress. It is really critical to make sure you have a cycle of review and revision through the lifespan of the program. I think we sometimes tend to think we'll just record that or build that and we'll just keep reusing it. But having those courses and your programs on a regular review cycle helps to make sure that they're fresh and they're current and all of the links work and everything is really ready to go for each course. So those two things I think make it a strong build and then continuous improvement and assessment."
Watch every session from the 2022 RNL Graduate and Online Innovation Summit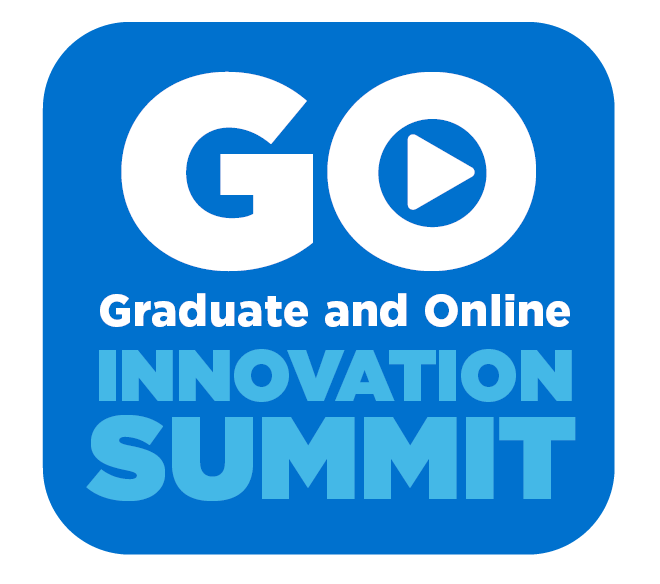 ---