fundraising
The Pulse of Fundraising: New Fundraising Voices Podcasts and LinkedIn Live Episodes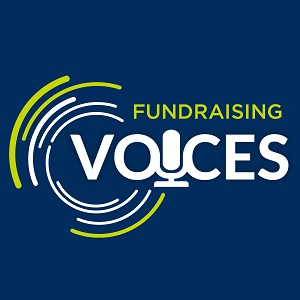 We're excited to share that our weekly Tuesday LinkedIn Live broadcast is officially one year old. There are now almost 50 episodes featuring fundraisers, advancement leaders, and enrollment experts for you to check out.
And when we weren't looking, Fundraising Voices, the podcast we started when they were still only sort of cool, now has over 100 episodes.
Thanks to everyone who has listened in on our "lets get real" conversations with fundraisers, and to all of our great guests. Here are a few highlights from recent episodes.
Penn and Cornell University talk about their record-setting fundraising years
It's a challenging time for donor engagement—but many of us have witnessed record-breaking giving from our generous alumni and supporters.
Listen to Nicole Allen Cook from Cornell University and Emily Kernan, CFRE from The Penn Fund with RNL's Autumn Horton as they share key strategies. Watch on LinkedIn.
Ohio University launches crowdfunding engine, boosts donor engagement
We're a big fan of Ohio U and of Assistant Director of Annual Giving Jim Harris, who joins the podcast with RNL's Theresa Jubert to talk about the power of crowdfunding to engage donors. Jim brings a wealth of experience and insights as a marketing and communications expert. Ohio U set records for alumni engagement last year, and one part of that was the creation of Bobcats Give, launching with 16 initial campaigns. Check out Bobcats Give at Ohio Universitysca, powered by RNL ScaleFunder.
What actually makes a big giver, give big? Dr. Russell James has some answers
One of the world's top giving expert, Dr. Russell James from Texas Tech University, joins MarketSmart's Greg Warner to give a rundown on how some of the research on donor decisions impacts our work as fundraisers. A key goal in our donor engagement is tell the donor's story— or better yet, let the donors tell their own story. Research shows that this is a key component in increasing giving, and it provides greater joy and a better donor experience.
Are you creating a psychologically safe environment for your fundraising team?
Creating a positive environment for our fundraising teams is crucial to our success. How inclusive we are, how we behave as leaders, and how we value and support members of our teams makes a big difference. Maryann Kerr, a fundraiser with a ton of experience, has just released a groundbreaking new book, Tarnished, on this topic. It combines research, the experiences of fundraisers, and Maryann's own story to ask key questions about how we can do better in how we treat members of our teams and networks. I got on the line with Maryann to preview the book, and get her take on how we can 'untarnish' fundraising work in the future.
More great episodes to energize your donor engagement strategy
Get the latest donor engagement episodes the minute they're out
We're live on LinkedIn every Tuesday at 3pm ET, and all you have to do is follow RNL on LinkedIn to get a notification when we're live. We post on RNL's social media every week before the episode so you know what's coming up.
To get all the episodes of Fundraising Voices, you can use your favorite audio app, like: Apple Podcasts, Google Play Music,  Spotify, or  Audible.
Have a suggestion for a guest or a topic for an upcoming episode? Drop me an email, and we'll get right on it!
---