fundraising
The Big Picture of ROI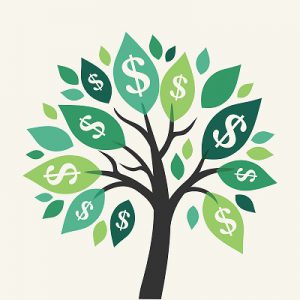 We've just released a white paper focused on the connection between annual giving and major and planned gift success. In it, we draw on our own research as well as trusted sources like AFP and Blackbaud. While intuitive that the investment in engaging alumni, parents and friends through annual giving efforts pays off, it's important to quantify the correlation with research and data.
Budgets are tight, and in the age of big individual donor checks, it's easy to question your more expensive, large scale solicitations. Conversation around return on investment is important, and as the largest provider of campus phonathon management and phonathon software (typically broad-based program areas), a common question we hear is:
"Phonathons are expensive. Are they really worth it?"
While challenges exist in a dynamic and changing landscape, we can point to high-performing phone programs with favorable results across any number of key metrics—participation rates, credit card giving, average commitment amount, number of conversations and call center efficiency. As a mechanism of renewing, reactivating and acquiring donors each year, phonathons still deliver.  In 2014, we helped facilitate 3.7 million conversations with a contact rate of 54%.  The Direct Marketing Association reports that the average direct mail read rate is about 40%1 and the average email open rate for non-profits is about 15%2.
While ROI is often measured in annual performance (expense against donor / cash yield within a 12 month period), returns extend well beyond the current fiscal year.  The biggest "payoff" will come years from now to those who invest in a meaningful annual giving program.
A snapshot of our research:
The chart below illustrates trend lines of 90+ institutions we have partnered with for at least three consecutive years. You can see what they raised following the recession in total alumni gifts.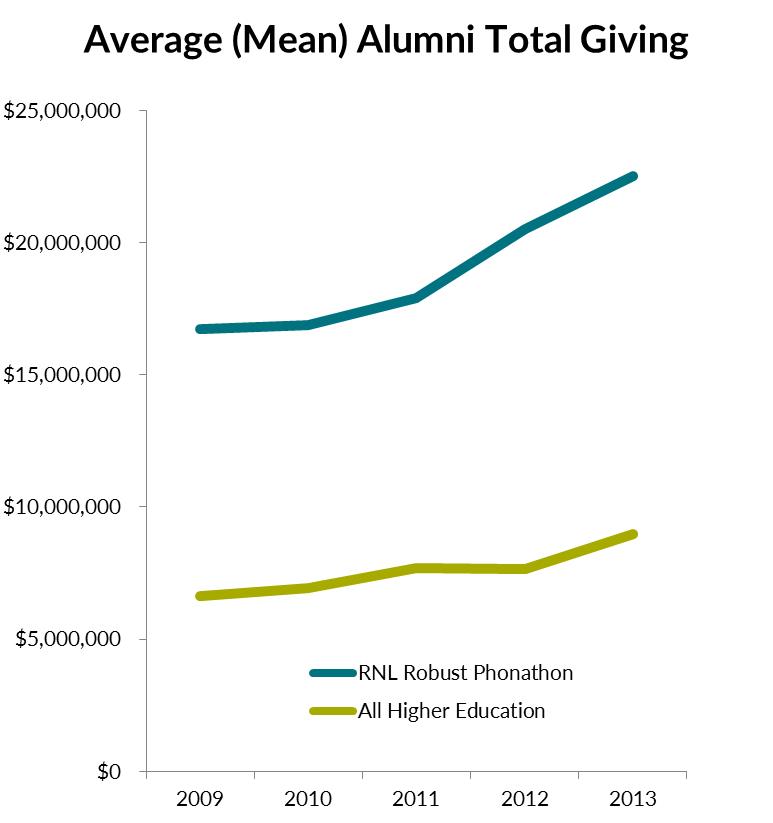 Source: VSE Survey from CAE
These institutions are not only raising more overall support, they also snapped back more quickly from the recession. While campaigns and big checks will cause some ups and downs in these totals, it seems clear that if you are routinely engaging alumni via personal appeals including phonathon each year, you are ahead of the pack and will see greater success.
The Nonprofit Research Collaborative supports our conclusion, reporting last year that fundraising programs with annual funds are significantly more likely to be on track with their total fundraising goals.
Taking a fresh approach to messaging, leveraging new technology and behaviors around crowdfunding and social media engagement, getting smarter about data – all of these things matter a great deal in today's fundraising environment.  And yet, it's still true that using the time-tested annual giving channels of direct mail, phonathon and e-communication to thoughtfully engage constituents has an impact on donor counts today and will help build relationships and a pipeline that leads to leadership, major and planned gifts down the road.
I encourage you to read our most recent white paper. Please reach out if you would like to discuss the ways we might be able to help assist your team bring phonathon—or other annual giving program areas—to the next level.
1 2014 DMA Statistical Fact Book
2 2015 Response Rate Benchmark Study, DMA & Demand Metric, March 2015
---