fundraising
Key Tips for Fundraising on #GivingTuesday
We're just a few months away from #GivingTuesday 2022, which will likely once again set a global record for giving. Most organizations participate in this philanthropic movement in some way, and you have plenty of options to engage donors. Here are some key #GivingTuesday tips along with examples from our partners on the RNL ScaleFunder platform.
You have a lot of flexibility with #GivingTuesday strategy: crowdfunding, special giving page, or full giving day campaign
Your #GivingTuesday strategy should be part of your overall donor engagement strategy. You can make it your big giving day, or supplement a broader giving day strategy with a focus on specific causes. Strategies can include:
Use a giving-day model or a one-day crowdfunding campaign. This allows you to decide the complexity of your effort. You can either have multiple groups and funds featured, or hone in on a very specific area of impact. Persistent crowdfunding campaigns without a specific deadline are "evergreen" pages and a great way to market a special giving opportunity. (If you are confused about this decision, don't worry, our team can help you find your best strategy).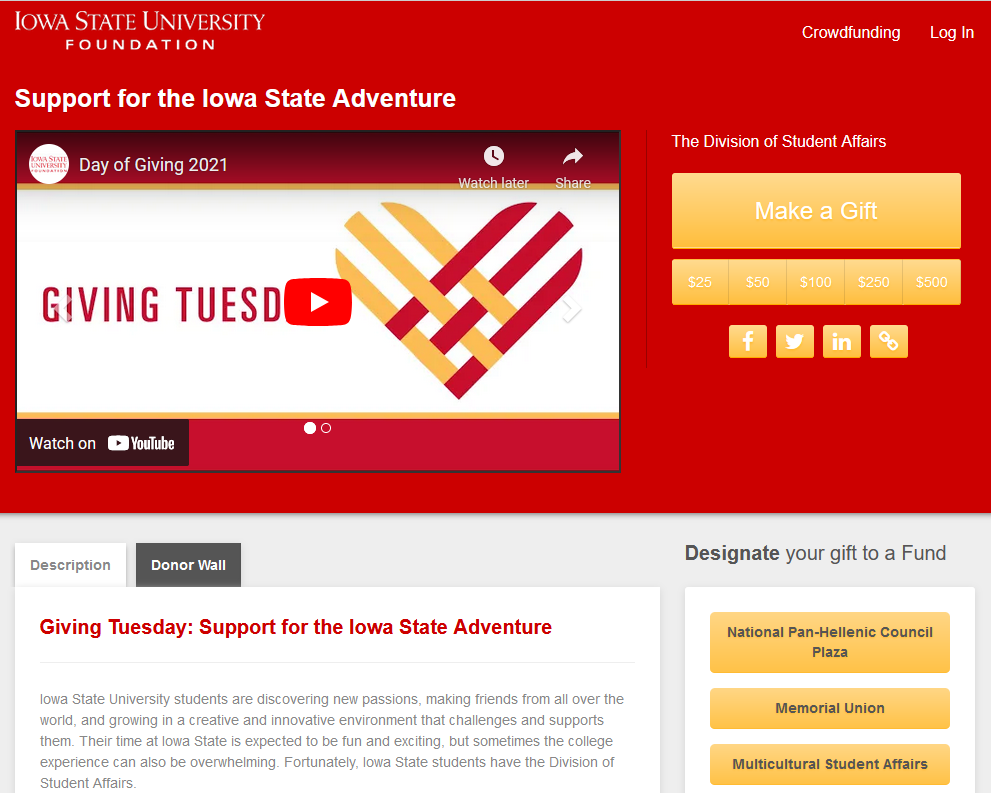 #GivingTuesday matches and challenges are a great idea. Whether it's a challenge gift that unlocks at a specific donor or dollar goal, or a 1:1 match from a major funder, these incentives have become very common on #GivingTuesday, so don't miss out. If you have a big donor who would like to use their reach and story to amplify a campaign, this is a great option.
Offer a giving incentive or perk. #GivingTuesday can be a great time to offer a giving incentive like special swag (socks are popular) or a promotional item. Add to the excitement with interesting videos, like this great example:
Find the perfect platform for your Giving Day
The RNL ScaleFunder Giving Day platform gives you all the tools you need to run your Giving Day, manage your giving ambassadors, and energize your donors.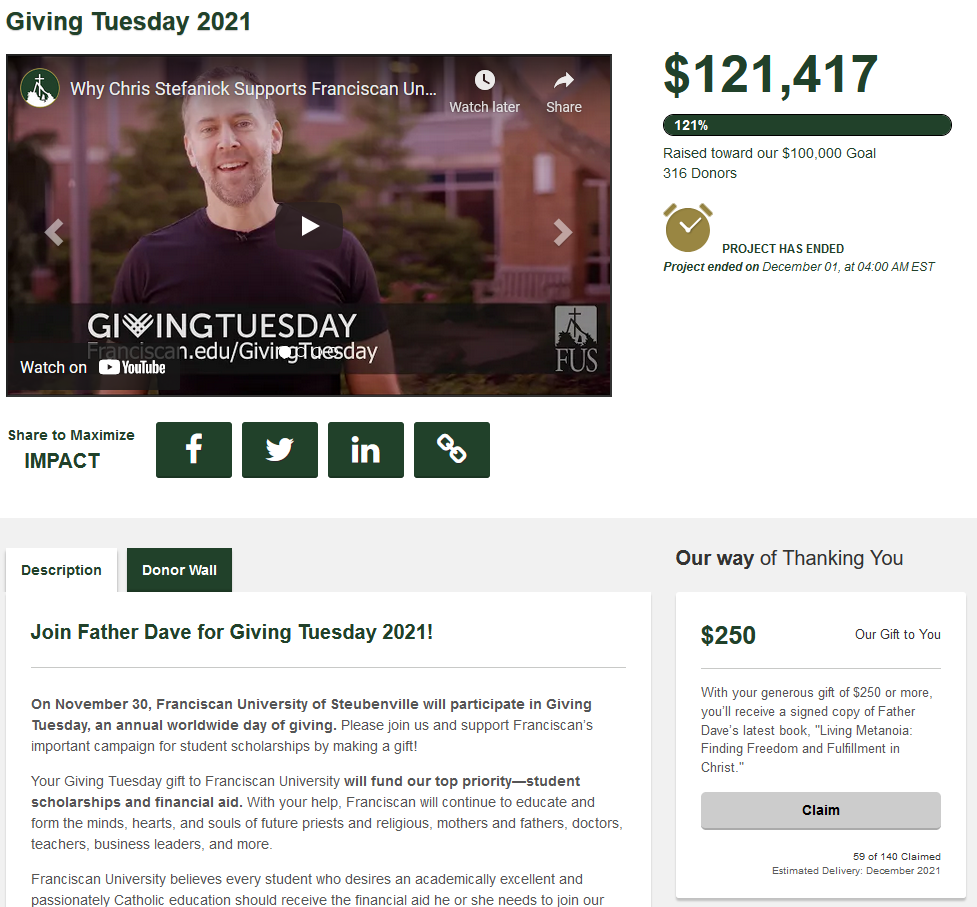 A participation drive builds excitement on #GivingTuesday
If your primary giving day is about posting a big number, then maybe #GivingTuesday could be about growing a donor base with a participation challenge. This is a great option that emphasizes giving in any amount. Combine with match, challenge, and perk strategies for maximum effect.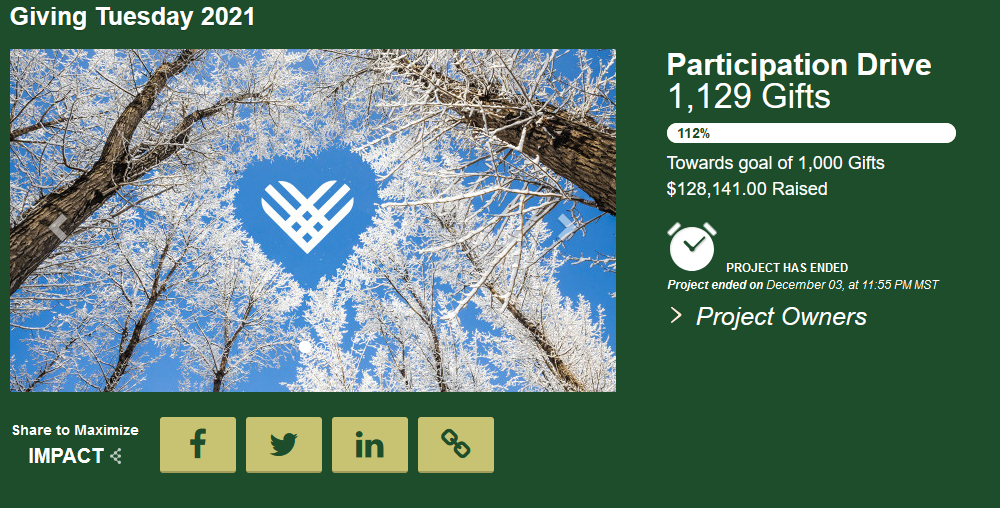 Keep in mind that the ease and speed of giving is really crucial for a participation-based challenges. The goal is a lot of gifts, fast, in any amount, so an integrated digital wallet that accepts easy payment tech like Paypal, Apple Pay and Venmo can really help.
You can be up and running for #GivingTuesday 2022 faster than you think
We get asked a lot: how long does it take to set this all up? The answer is just a few weeks. And you can use your existing payment provider or adopt a new one with additional features, all culminating in your online giving receipting that's already in place. You can also enter "offline" gifts easily on #GivingTuesday, from gift officers, your engagement center, and other outreach, all tracked in the same campaign.
If you don't have the technology to do these things today, we're ready to show you how you can quickly move to the next level of donor engagement. Reach outand one of our experienced RNL ScaleFunder consultants will get you a demo to put you on the fast track to #GivingTuesday success.
---