fundraising
Fundraising Is Changing and the New Job Titles Prove It
This blog was originally posted on LinkedIn.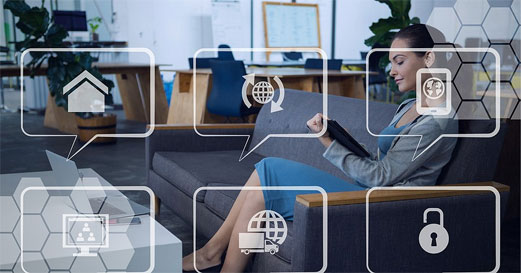 I've always been fascinated by fundraiser job titles. They are a strange combination of internal bureaucracy, forward vision-setting, and marketing. Job titles and job descriptions are a great way to judge the pulse of our industry.
Fundraiser job titles seem to undergo periods of rapid change when new technologies take hold, when there is a major world occurrence, or the fundraising "next big thing" hits. We're starting to see development job postings increase as the pandemic recovery accelerates, and many organizations are using positions to signal key shifts in strategy. Here are a few neat fundraiser titles I've seen recently:
Major Gift Catalyst
Digital Engagement Officer
Senior Engagement and Major Gift Officer
Alumni Engagement Officer
Director of Alumni Engagement and Development
Director of Donor Experience
Director of Family Giving
There's an interesting shift going on here. The new titles represent how donors are engaging, how they are making gifts in new ways, and how fundraisers are changing their focus. Here are the three things I noticed from looking at about 1,000 job postings over the past few weeks.
We're embracing "digital" in new ways as fundraisers
It's pretty clear that advancement wants to be using the newest technology. Even for major and planned gift positions, the "living room meeting" is now only part of fundraiser activity. Mention of digital, remote and virtual donor outreach are pretty common now in job descriptions. This shift was already underway, and the pandemic definitely accelerated it.
RNL has made this shift in donor outreach with the Digital Engagement Center, and we now call student fundraisers "engagement ambassadors," recognizing that donor outreach is about a lot more than just making phone calls and just asking for money.
It's all about "engagement," and fundraising job descriptions reflect it
On HigherEdJobs, 409 of the 815 Development and Fundraising jobs listed when I wrote this include the word "engagement" in the job title or job description at least once. Wow.
As I've mentioned before, the focus on engagement is changing how we do our work, and it's a good thing. This isn't a slide into "friendraising," however. The job descriptions I read often make explicit statements about pipeline—building donor confidence and relationships to prepare for a big gift.
One other thing I like about this shift is that it brings annual giving and major gift officers closer together, something we've needed for a while. The word engagement is featured equally in job descriptions across these two traditional advancement areas, and might even be evidence that we're finally breaking down those silos.
You can use your fundraiser job title to signal mission and priorities
We all have bureaucracy to navigate, and this often comes up in job titles. I commonly see titles like "Development Manager II" or "Advancement Specialist," clearly the use of internal HR categorizations. About a third of position postings have titles like this.
My take: Please don't list positions with your internal classifications, or let fundraisers put them in email signatures or their web bios. Come up with titles for your advancement professionals that signal priorities, mission and a focus on the donor experience. If you don't yet have permission to operate on these dual systems of internal and external titles, talk to your HR colleagues and make it happen.
I'm much more likely to respond as a donor to someone with "donor experience" than "manager" in their title. Yes, our donor-facing titles are marketing. But they also send very clear signals about what we're trying to accomplish. An HR-driven title signals hierarchy. A visionary title signals purpose.
Names matter. Use your job titles and positions descriptions to inspire. It will help your fundraisers stay focused, and will increase the chance that your donors hit "reply" when asked for a conversation.
How are your fundraiser titles changing?
Do you have a neat example of a new title? I'd love to hear about it.
Talk with our fundraising experts
Let's talk about how you can level up donor engagement and connect with donors in a smartphone world. Ask for a free consultation with our experts.
---