fundraising
From Phone to Online Giving: 3 Ways to Enhance the Donor Experience With Personal Outreach
2020 has made creating an engaging donor experience more challenging than ever. Donors and prospects have so much competing for their attention, which is why—more than ever—you need an engagement strategy that leverages multiple, integrated channels to ensure your message gets through and your donors take action. You can put together the most compelling reasons to give, but if a donor can't easily make a gift, it's just wasted effort.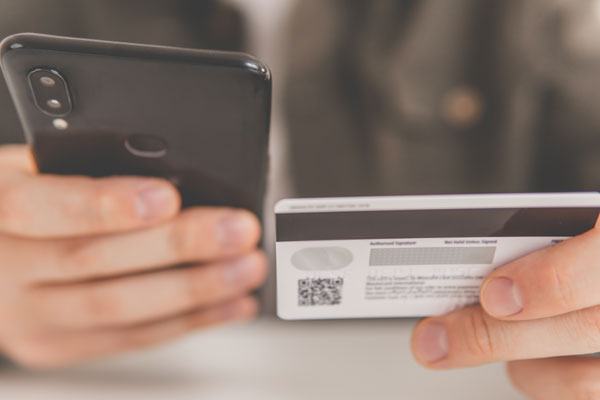 And in this year of quarantining and virtual interaction, personal conversations have led the charge in donor engagement for our fundraising partners. We saw conversation time increase by 20 percent or more, and remote calling productivity skyrocketed. "Phonathon" has evolved at the exact same time your supporters are more willing and able to talk. One of the reasons for this boost is that we're taking advantage of all the ways we can communicate through smartphones–texting, sending videos, emailing, and hosting customized giving pages at the same time we're calling in one integrated platform.
Since we premiered RNL Engage, our next-generation, integrated, omnichannel engagement solution, there's been a lot of interest in how all these engagement methods work together. Here are three ways you can provide the best donor experience from phone to online giving, so you maximize the number of donors who actually complete their gifts after you call them—including customized giving pages for online fulfillment.
Integrated texting drives donors to fulfill their gifts online quickly
If you've been getting texts from campaigns or charitable organizations, they're likely sent using "P2P" texting—a technology that quickly sends text messages with personalization and lets you respond individually to your supporters. Texting runs through most of our lives, and if you can leverage a system that links with your other channels, there are a ton of opportunities for donor engagement.
One key opportunity is to drive supporters to online giving after a commitment on the phone.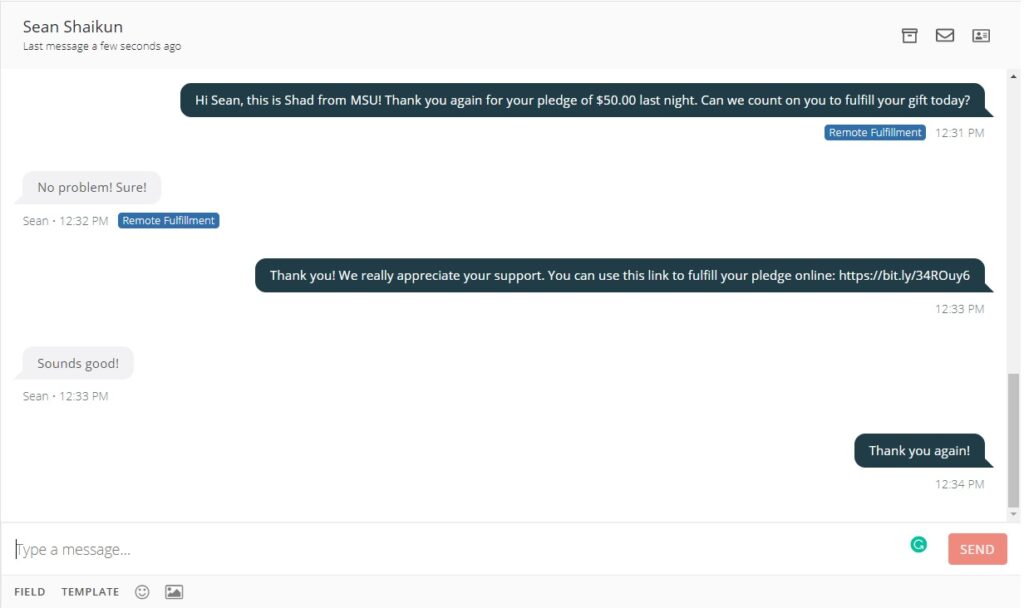 Texts can be used to contact people you aren't able to reach, and to boost response to time-sensitive campaigns like giving days, crowdfunding, and challenges. You can even poll your audience or encourage them to participate in online events.
The opportunities for enhancing the donor experience are endless to use this preferred form of communication. We sent more than 1.2 million texts to donors and supporters on our platform this year, and 99 percent of the responses to the texts have been positive. That's better than my texting record with my family.
Personalized video messages elevate the donor experience
You can utilize personalized video in many of the same ways, putting a face to your communications. RNL partners with ThankView, the leading personalized video engine, and messages can be sent in batches following calls or to people you can't reach. You can even follow up calls with a video directly from the specific student caller who secured a pledge, maximizing the personal impact. These videos make it easy to personalize your message, so you can make donors feel like you recorded a 1:1 message just for them.
This is a personalized video example, powered by RNL Engage and ThankView. Links can be added below the video messages to create instant donor action.
Online giving fulfillment pages make it easier for donors and boost results
Let's be clear: direct mail isn't at the top of anyone's fundraising excitement list this year. With our donors stuck at home, significant mail delays, and so many other competing priorities, the speed of mail isn't attuned to the current environment. Don't get me wrong, mail is still a solid part of an omnichannel communications strategy, but much in the same way phonathon by itself won't increase donor engagement, sending out pledge reminders via mail alone isn't going to drive giving fulfillment right now.
A customized, friction-free, and compelling giving page for your phone pledgers is the most effective way to drive giving. You can direct supporters to these pages via texts, videos, and emails all to make it easier for people to give.
Here's a phonathon online giving page from Morehouse College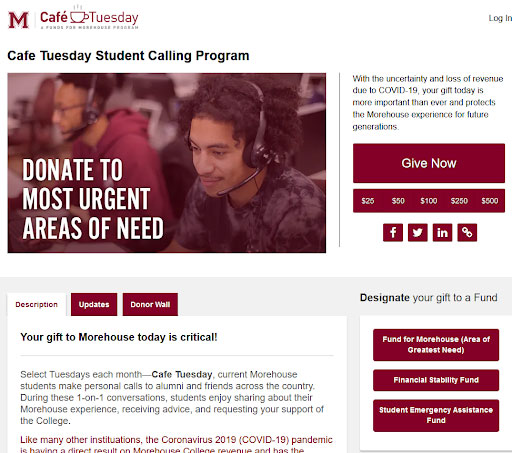 This is the phonathon online giving "We Missed You" follow-up page from the University of Arizona.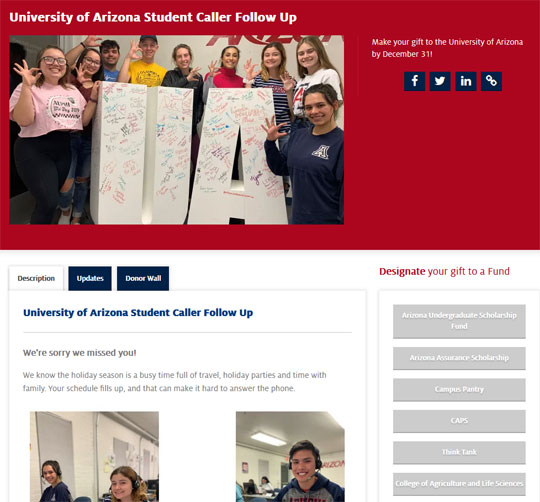 Having these custom pages part of an integrated platform is key—when the online giving platform talks to the engagement platform, you can do a lot more to enhance and align the donor experience. You can see when gifts come in and immediately shift to stewardship (think thank you calls, texts, personalized videos). You can plan out reminders without having to run lists. This is a new rule for fundraisers: If it's integrated, it's higher ROI. We just don't have time to manage multiple, disconnected systems anymore.
All RNL partners who invest with digital giving, powered by the ScaleFunder platform, receive unlimited "forever" custom giving pages instantly integrated with your existing payment processor and the RNL Engage platform. This means a better donor experience, a coordinated follow up system for fundraisers, and more giving.
Integrated phone, online giving, and engagement make donations flow
These tactics are highly effective to drive your supporters to actually complete a gift. In a time when we can't be in a room together and the mail is lagging, directing your supporters to fulfill pledges online is a key strategy. Doing it with giving pages that seem natural, and are part of the texting, video, and email follow up makes your communications feel connecting and allows giving to just flow.
It all works when it's part of one system, not things you're just tacking on. These integrated, cost-effective solutions make it easier than ever to maximize quality contact with donors, and ensure that they follow through to make gifts in the way that's easiest for them. Integration is key—when your "phonathon" platform works with texting, video, email, and your gift fulfillment pages, you create a high quality, engaging and low friction donor experience. And that means more gifts, right away.
Talk with our fundraising experts
Let's talk about how you can increase donor engagement and strengthen your donor pipeline. Ask for a free consultation with our experts.
---