fundraising
Charitable Giving Reached $484.85B in 2021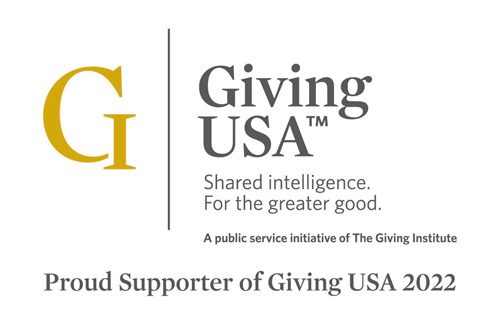 Giving USA 2022: The Annual Report on Philanthropy for the Year 2021 was released today. This report tells us that individuals, bequests, foundations and corporations gave an estimated $484.85 billion to U.S. charities in 2021.
RNL is a co-sponsor of the report, published by the Giving USA Foundation, a public service of the Giving Institute. You can read more at the Giving USA site and subscribe to get a full year's worth of insights.
Here are a few key insights I found in the report's initial findings.
Giving grew in total dollars in 2021, but remains flat when adjusted for inflation.
Giving is up 4.9 percent in comparison to 2020, but when you adjust for inflation, that's a slight decline of 0.7%. It's also important to remember that the comparison is to a year that was far from ordinary.
"The story of charitable giving in 2021 is closely tied to the events of 2020, a historic year that included a global pandemic, economic crisis and recovery, efforts to advance racial justice, and an unprecedented philanthropic response. In 2021, Americans continued giving more generously than before the pandemic. However, the growth in giving did not keep pace with inflation, causing challenges for many nonprofits," said Laura MacDonald, CFRE, chair of Giving USA Foundation and principal and founder of Benefactor Group.
Giving by individuals continues to make up a majority of charitable activity, with individual giving growing 4.9 percent. However, this growth is also flat when adjusted for inflation. Total giving by individuals was $327 billion, the second-highest dollar total on record. The mix of giving is changing, with corporate giving increasing by 23.8 percent. Remember that corporate giving includes significant in-kind donations which accelerated during the pandemic.
Check out the GivingUSA Infographic for core stats and insights.

Giving to education declined, but higher education giving remains stable
Giving to education is estimated to have declined 2.8 percent to $70.79 billion (-7.2 percent adjusted for inflation) from 2020 to 2021. Education giving in the report includes contributions to K-12 schools, higher education, and libraries. In fact, over the past two years giving to Education has grown by 16.5 percent cumulatively. CASE reported a total of $52.9 billion in 2021 to higher education, a 6.9 percent increase.
Again, inflation makes the many of these stats be close to flat giving in terms of real dollars, but it's clear that both individuals and other charitable sources continue to find higher education worth investment.
Core economic factors will weigh heavily on 2022 results, but Americans are remarkably charitable
Previous Giving USA research has shown that in the initial stages of recession, charitable giving actually rises to meet need. The conditions of the stock market, GDP, and inflation all will impact giving, but saying "well, the economy is down, so giving will be" isn't quite accurate. It's better to suggest that—like many relationships—"it's complicated."
With a crypto crash, significant inflation concerns, stock market volatility, and a looming election cycle, external forces will weigh heavily on donors in the coming months. But it's clear from previous research that giving trends are not a simple calculation.
Double down on engagement to boost fundraising in 2022
When times get tough, the only real answer is to engage your supporters. That's as much about listening as it is about broadcasting your message.
Institutions that want to maximize philanthropy in 2022 should invest in interactive, omnichannel engagement that shows immediate impact for giving. Plus it is critical to make giving easy, fun, and accessible. That includes investing in new technology that's integrated, and thinking critically about the donor experience. If we're in for economic challenges, you need to remove barriers to giving, or you'll lose supporters quickly.
Thanks to the Giving USA leadership, and to the experts at the IUPUI Lilly Family School of Philanthropy for all the great insights. The RNL team will be unpacking the results in the coming weeks, and we look forward for talking with you about your FY23 strategy for maximizing donor engagement and results.
Free consultation on your fiscal year planning
Where can you have the biggest impact on donor engagement next fiscal year? What investments will produce the greatest ROI on your fundraising results? Talk with RNL's experts during a free fiscal year planning consultation.
---