enrollment
The Power of Online Web Events and Collaboration Solutions in Higher Education
This blog was written by Lauri Martinez and Kelly Strain of PGi, providers of the GlobalMeet suite of webcasting and videoconferencing solutions.
Technology has long played an important role in higher education. As technology has advanced over the years, many universities have been quick to adopt the latest cutting-edge software and apps. By taking this approach, universities are able to create a better learning environment for students. Webcasting and collaborating for education are a few examples of this.
Let's start with campus tours: The coronavirus outbreak has put a hold on the college search for many prospective students. Typically, universities and colleges would be busy with high school juniors and seniors touring the facilities and making their college choices. Now universities have to target these students in a new way. Consider hosting virtual tours via a webcast for campus recruiting. You can still share the best of what your university or college has to offer in a way that's safe for everyone involved.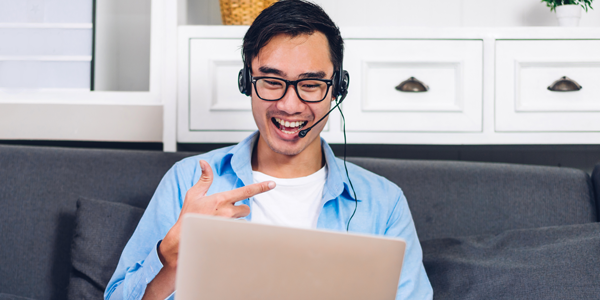 But what about enrollment? Using webcast software, colleges can now schedule times to meet with thousands of potential students about:
The admissions process, including what/where to submit
Information on scholarships, grants, and financial aid
The collegiate sporting activity participation process and coaching introduction
Online and in-person resources for new students and general support with the counseling staff, while offering a private platform so students do not feel afraid to answer a question
Online learning is something all schools are considering, either full time or as a hybrid online/in-room learning approach. Webcasts can also help create a new type of learning environment for students that is engaging and interactive. For instance, professors encourage interaction by taking advantage of webcasting features like polling to keep students engaged. Imagine being able to poll students during class and share results in real time. This is a great way to engage students and provide more insight into students' thoughts and overall understanding of the subject matter.
Want a more personal experience? Using collaboration tools for students to have real-time video interaction with peers—perhaps with the same major, in the same dorm, or from the same area—can help to grow bonds as we transition back to on-campus and in-classroom life. What's more, providing these types of tools for students through virtual study groups, teacher 1:1 or group interactions can ensure that more personal experience students are looking for in the online world. Collaboration doesn't stop with students. Think about any in-person meeting: staff meetings, networking sessions, board of director meetings. All can be done with interactive online collaboration software.
Finally, schools count heavily on their alumni association for "giving back" while the school's alumni often join associations to network, find career opportunities, and stay a part of the spirit of the school. The Alumni Channel* lists 10 reasons to join an alumni association, in which all are beneficial to the alumni and the school, (and of course the current students). With many alumni meetings or networking activities cancelled, webcasting and collaboration solutions are the next best thing to in-person events. Imagine a virtual career fair, a remote advocacy group, an on-line networking event. Alumni are a key component in any higher education organization, so it's important to keep them engaged and involved in this online world.
Webcasting and online collaboration in real-time within higher education allow universities, institutions and colleges the ability to interact in ways they weren't able to before. It gives them an advantage over other schools in thinking outside-the-box in offering options for their students, staff and alumni. Finding a solution provider who can offer both is an added bonus!
Learn more about your options for online collaboration and webcasting
Find out how PGi and GlobalMeet can transform the way your campus audiences experience online meetings. Learn more at the RNL Marketplace.