enrollment
7 compelling facts that impact student retention and college completion [Infographic]
What's working on campuses?
Download a new student retention infographic from Ruffalo Noel Levitz to see seven highlighted facts from a new RNL benchmark report of effective practices for college student success, retention, and completion. The research is based on a June 2017 poll of campus officials.
Facts one and two from our student retention infographic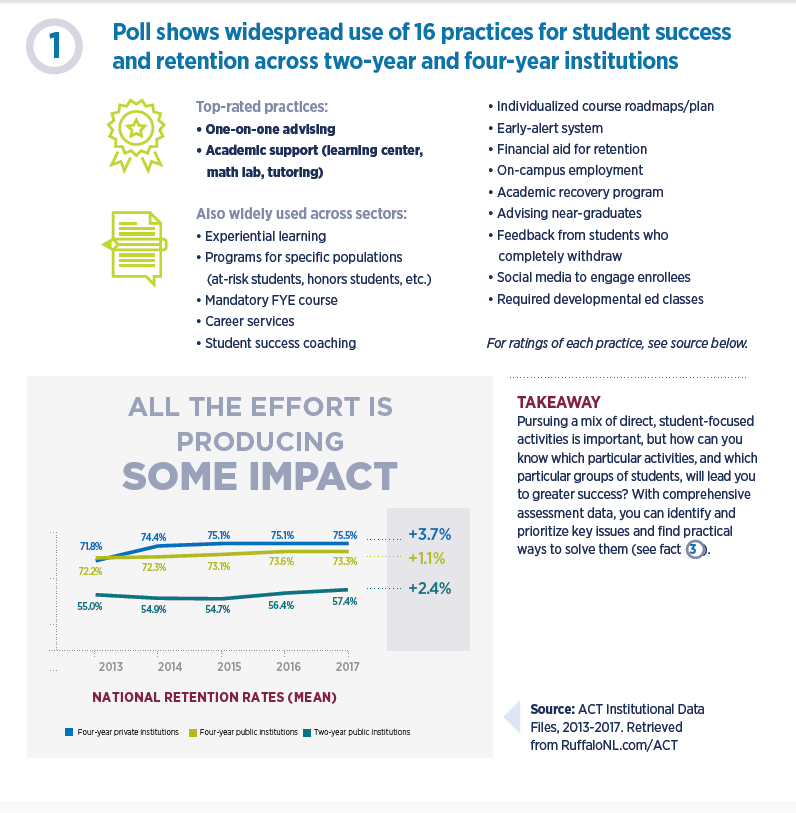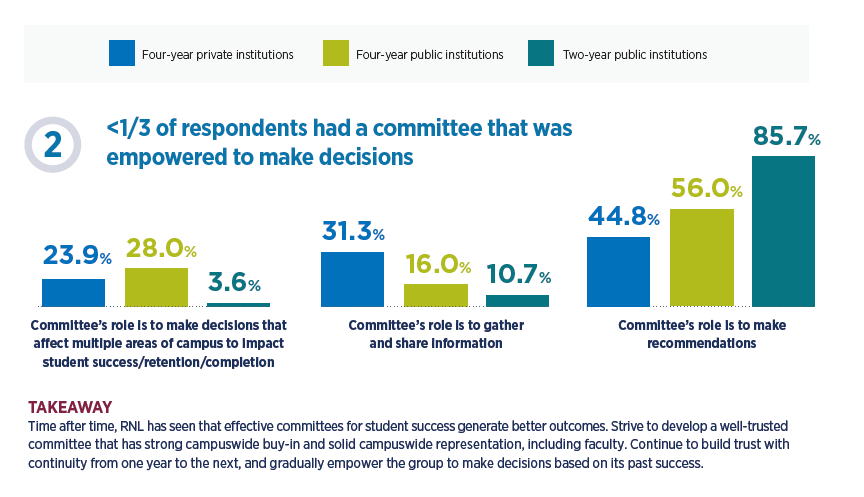 Download the full INFOGRAPHIC AND REPORT to see all the findings of this study focused on optimizing student success, retention, and college completion rates.
What's included in the report
Effectiveness rankings for 30 management practices and 28 general strategies and tactics
Effectiveness ratings for 13 population-specific programs, such as programs for under-represented students and honor students
Quality ratings for three leadership practices, such as a committee and a written plan to guide efforts for student success/retention/completion
The ratings are provided separately for four-year private institutions, four-year public institutions, and two-year public institutions.
Download the full student retention INFOGRAPHIC AND REPORT.
Learn about RNL products to increase student success, retention, and college completion rates
RNL has long been a leader in helping campuses improve student success, retention, and completion rates. Our comprehensive Student Success portfolio provides comprehensive analytics, insights, and assessments for retention planning and student success interventions. You'll see where to focus your effort for greater impact by connecting your data directly to improved student persistence.
Also, join us for a webinar on 2017 Retention Excellence Award Winners on Wednesday, September 27, 2017, at 2:00 p.m. Eastern Time. This webinar will highlight exceptional student retention programs used by several campuses across the U.S.