enrollment
Student-Centric Enrollment Strategies During COVID-19
Guest post by Lisa Braverman, vice provost for academic and faculty support, Excelsior College
The following guest blog came about after a long conversation with one of my mentors in the graduate, adult, and online space. Lisa Braverman has been the dean or vice president of adult—and increasingly online—units and schools for more than 25 years. From New York Institute of Technology to Long Island University and Fairleigh Dickinson University to her current position at Excelsior College, Lisa Braverman has led her institutions to update and enhance their outreach and service to adult, graduate, and online learners in ways that speak to the times in which we are living, and the expectations of these unique students. One thing that has NOT changed is a need to—regardless of how large or small you are—deal with them as individuals, the subject of this blog.
– Scott Jeffe, RNL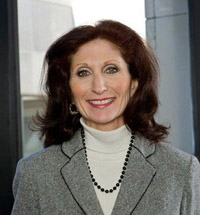 I've been writing for some time about concierge customer service models for adult and nontraditional learners to share the best practices I've learned about successfully attracting, enrolling, and retaining these unique students.
This year, arguably, all students became nontraditional. Nationwide, students and their classes went fully virtual, presenting unprecedented challenges to instructors, institutions of higher education, and students themselves. One aspect of our now virtual universities (likely for at least one more semester) hasn't been written about much: how student services, along with classes, have also had to be transitioned (and not simply transferred) to online delivery.
As early as in March, organizations such as the Online Leaning Consortium (OLC) began offering advice to colleges without a robust online presence on how to transition (again, not transfer) their student-facing services to work effectively in a virtual world. In a well-delivered webinar in March, the OLC pointed out various virtual student services approaches it found critical during this unprecedented moment. These included:
Strengthening the connection with students through email, telephone, and text, in addition to virtual Instruction.
Permitting emotions about the stressful times students are living through to make it into the classroom lecture. This pandemic is just too big and impactful not to permit discussions about its effects in class.
Practicing flexibility by softening old ways of doing things as students grappled with the effects of the virus—physically, economically, and in terms of learning only via computer, rather than in class.
Innovating and coming up with new, more creative ways to approach lesson plans, assessments, exams, final projects, and grading became the hallmark of this unique and trying time.
Relaxing and/or freezing tuition rates as many institutions did this year to accommodate a student body whose families are now facing untold economic stressors.
Harvard scholar Anthony Jack spoke this year in lectures and webinars about how COVID-19 was impacting students of color. While many students returned to the safety of their homes, Jack asked if the homes some underserved students returned to could be deemed truly safe.
For these students, he stated, having to leave campus was akin to both receiving a pink slip and eviction notice, as both their lodging and income stopped. Coupled with recent events involving racial injustice and the national recession resulting from the pandemic, the moment is ripe for a greater regard and appreciation of the social, economic, and political contexts our students currently bring with them into the classroom.
Shifting to an active, student-centered business mode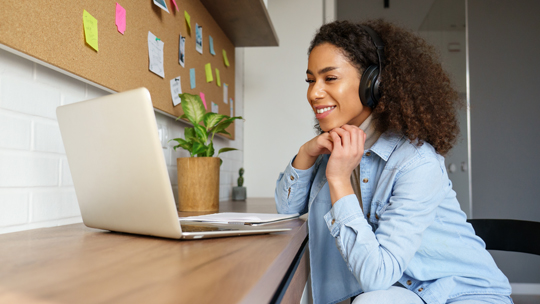 This focus on the learner, rather than on the institution, especially during times of crisis such as these, shifts the paradigm and highlights the real reason that we work in universities—i.e., to serve students. Students need to know that we care about their lives as individuals, especially during the pandemic. Communicating this can make the difference between retaining students and watching them being pulled away by the insurmountable challenges of the moment.
Universities need to shift now to an active, student-centered business mode. Some presume that there will always be an applicant pool, yet we are seeing students sitting it out or taking gap years as enrollment predictions for next year are plagued by uncertainty about students returning to campus. The numbers of student that were predicted to grow prior to the pandemic were students from underrepresented backgrounds, and yet these very populations are among the hardest hit by the pandemic; current data evidences that roughly one third of all COVID-19 cases are comprised of Latinx individuals.
Institutions must make themselves increasingly aware of what drives student enrollment under the current circumstances, of the social context surrounding their students, and about the obstacles that prevent them from returning to study, especially those related to finances and health, as they craft recruitment and retention strategies with greater sensitivity and innovativeness.
Current times are hard and much is uncertain. There are a lot or issues that may not be able to be resolved, but enrollment personnel can help to maximize success this year with one act—at once simple and complicated: listen to students. While we must engage mostly in remote interaction, checking in, following up, and inviting conversation with the students is an impactful strategy.
Deploying active, responsive, student-centric business models that are systemized and a regular part of our day-to-day operations can increase enrollment growth and keep students engaged and in class, particularly during these times of high social, economic, and health stress. Implementing discounted tuition rates, flexible enrollment policies, pass/fail grading options, and relaxing many of the long-standing rules associated with college attendance are just some of the approaches that should be considered.
Going the extra mile to underscore your institution's commitment to its students during difficult and challenging times will make a difference in positive enrollment outcomes, and will go a long way in overcoming the tremendous health, economic, and social challenges being posed to college enrollments in 2020.
We greatly appreciate Lisa sharing her expertise and insights with us.
How can you assess your student processes in the current environment?
For decades, RNL has helped institutions adopt student-centric enrollment strategies, ensuring that their outreach, services, and programs meet the needs of students. This year, we have worked with hundreds of campuses to help them navigate the myriad of issues stemming from COVID-19, particularly how they can best serve their prospective and current students.
I invite you to talk to my RNL colleagues about how you can assess your enrollment and student success efforts in the current environment—at the undergraduate or graduate level for online and hybrid learning. Contact us today and we'll schedule a convenient time to talk.
---