enrollment
Streaming for the Holidays: 2020 Trends, Insights, and Recommendations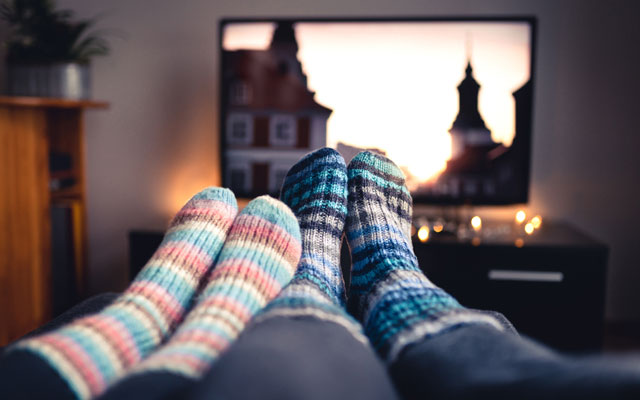 Streaming content on smart TVs and speakers tends to rise significantly during the holiday season as families watch and listen to their classics and spend time together. And with this year's pandemic causing a surge in streaming usage, there's no doubt your target audience will be streaming for the holidays. Here are some tips for streaming and college recruitment so you can increase awareness and drive engagement among prospective students during this holiday season with Connected TV and Spotify.
Connected TV
It's no surprise that streaming TV usage has increased significantly since the pandemic started. Now over 75 percent of U.S. households own a Connected TV device, resulting in an 81 percent increase in streaming usage this year. As people head inside and get ready for the holidays, we expect an additional increase in streaming over the next several months. And with Roku recently reporting that 43 percent of streaming TV users pause their content to visit a website after seeing an ad, we know there is strong engagement and recall with ads on Connected TV devices.
Marketing tips for Connected TV
Place your ads where people are watching. Three out of four viewers prefer free, ad-support Connected TV content. Select specific holiday movies, and shows with interest, app, content, keyword, and behavioral targeting.
Use precise demographic targeting. With the evolution of Connected TV advertising, reach users matching your key demographics and interests in topics like higher education, distance learning, and so much more.
Create ads that motivate and inspire. Captivate attention with a heartfelt student story and inspire prospective students to join your community and further their education.
Spotify
We know Spotify users start streaming seasonal classics as early as November. Smart speaker streaming increased 76 percent last year from October to December, with a 24 percent increase of streaming music during dinner and cooking. This makes Spotify a great channel for bringing together streaming and college recruitment so you engage students and parents.
Marketing tips for Spotify
Position your brand during holiday listening. Spotify audience targeting allows you to target specific music genres. During last year's holiday season, oldies and classical music genres increased 30 percent and 16 percent, respectively.
Reach families and friends listening together. Target your ads to specific devices such as smart speakers and TVs to reach families and friends as they prepare and celebrate the holidays together.
Broadcast feel-good, impactful messaging. Tug on those heart strings and inspire 2021 New Year's resolutions by focusing on how your institution can positively impact others.
Keep streaming into the New Year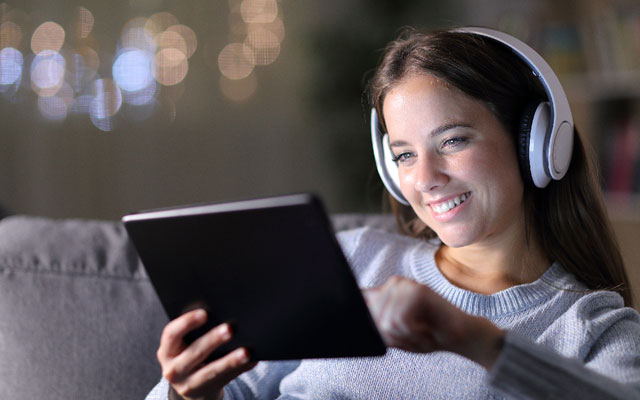 Many gift-giving lists are predicting the gift of streaming (devices and subscriptions) for the 2020 holiday season. So as the holidays wrap, families disperse, and the majority of the U.S. remains  indoors for a long winter season, we expect streaming usage to remain steady as we head into 2021.
What are your best strategies for reaching students and families this holiday season and beyond? Contact us and we'll set up a convenient time to talk.
Talk with our digital and enrollment experts
We're to help you find the right digital marketing and recruitment strategies. Let's set up a time to talk.
---