enrollment
Nine strategies for generating college applications in the student recruitment home stretch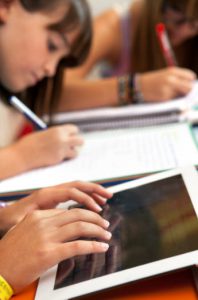 As I visit campuses around the country, I often get asked how a campus can generate more applications. As we move toward spring, this is a serious concern for campuses and many want advice on how to increase these application numbers. This time of year can be challenging because focus often shifts to getting applications complete and yielding those students already in the funnel, but it is important to stay focused on application generation to ensure you are building the best funnel to reach your enrollment goals for the fall. There is still time to make an impact.
To be successful, application generation activity should be as targeted as possible. Usually your inquiry pool is large enough that if you treat your remaining inquiries the same, you won't be able to reach all of the promising inquiries who are the most likely to enroll for the coming year.
Here are nine ways to generate more applications now, categorized by the types of students you can target:
Students who have submitted test scores or transcripts but not yet applied—Send an electronic communication driving them to the web and have a student caller contact them to encourage application.
Students who have visited but not yet applied—This is a high yielding group, so in addition to written and electronic communication, have the counselors call these students to follow up on their visits and encourage them to apply soon in order to qualify for scholarship and financial aid.
Students who have started an online application but not yet submitted it to the institution—This group is often overlooked. Make sure you follow up with links back to the application that they started. Students may not realize they did not submit their application.
Students who have a student-initiated source code (phone call, email, online inquiry, etc.) or other high-yielding source code—After the above groups are contacted, this is a good way to prioritize the rest of your inquiries. Source code says a lot about a student's interest, so go after those with high-yielding activities.
Students who have high predictive modeling scores—If you use predictive modeling, target any high scoring students who you may have missed, or communicate with them again in case they did not make an enrollment decision. If you don't use predictive modeling, it is one of the most reliable ways to qualify students in your funnel. (Here's how Noel-Levitz predictive modeling can really boost your recruitment efforts.)
Students who did not respond to your search—If available, send a prepopulated application. If a prepopulated app is not available, send an electronic communication encouraging the non-responding students from your purchased lists to apply. Consider targeting students who are in your primary market to get the best results late in the season.
Students who have taken the SAT or ACT recently—Purchase new student names, drive them directly to the online application, and let them know the top three unique attributes that you have to offer them once they enroll (for example, good financial aid, high job placement, and hands-on learning).
Students who have submitted a FAFSA but have not yet applied—Again, push them toward application via electronic communication, and reiterate the benefits of attending your campus.
All prospective students—Remove as many roadblocks to admission as possible. Accept faxed test scores from the student high school, waive application fee, remove required essays, and take any other steps that might encourage students to apply.
Use your enrolled students to reach out to prospective students
In our 2013 Student Marketing and Recruitment Practices Report, four-year public and private institutions listed "Using enrolled students in recruitment/marketing" as one of the top ten most effective recruitment strategies (92 percent of four-year public and 86 percent of four-year private institutions said the strategy was "very effective or "somewhat effective"). With this in mind, I suggest using your student phone team (if you have one) in addition to your counselors for calling inquires who have not yet applied.
At the same time, we often hear that students are not interested in talking with the admission staff and research shows that this is not the case. The 2013 E-Expectations Report found that 66 percent of college-bound high school students wanted to call someone in admissions, while 65 percent said admissions counselors could influence their enrollment decisions. This is important because students often may not know that an institution is a good fit for them until they talk with someone from campus which then encourages them to complete the application.
There's still time to generate more applications
I hope these strategies show that the new year still offers great possibilities for success in application generation. Review your current strategy and find ways to implement a few if not all of the above strategies to help you reach your goals for the fall. If you'd like to discuss these strategies in more detail or any other student recruitment issues, please email me.
Good luck with the rest of the cycle and may your applications be plenty and your fall enrollment successful.

---