enrollment
Four steps that can help colleges still reach their enrollment goals this fall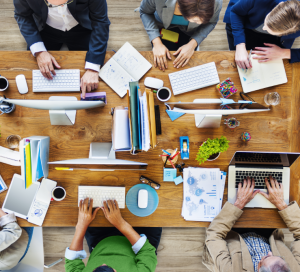 We find ourselves, yet again, in the midst of the most stress-filled and anxiety-ridden time of year for enrollment managers around the country. As May 1 looms, many of you are beginning to get a sense whether you will be one of the lucky institutions to meet or exceed your goals, or if all metrics point to the potential  "doom and gloom" coming your way. If you are finding yourself aligning more so with the latter—or you are an enrollment manager looking to stack the deck—do know that although the end is near, there is still time over the coming weeks (yes, even after May 1) to salvage the fall 2015 class. So what can you do?
Below are four strategies that have proved to be effective in capturing additional applications, admits, and deposits during a time when all seems lost. These strategies have proven to help push institutions over the top, or at least mitigate a potentially difficult enrollment situation.
1) Do not give up on your search non-responders
Most institutions have a tendency to discard search names that never responded to communications earlier in the recruitment cycle. Although many of these students have most likely moved on and committed to other institutions, there are inevitably some who either, 1) never really began the college search process until late in their senior year, or 2) had their heart set on one institution only to find out they were not accepted or they could not afford the out-of-pocket costs to attend.
Their loss may very well be your gain if played correctly. Go back and dust off these forgotten students, and instead of plugging them back into a late search flow, send them a set of application-generation communications. Make sure that you clearly and succinctly indicate that there still is time to apply, and why they should consider your institution (listing academic, student life, and outcomes advantages that the school offers). These communications can be a set of two or three emails, each with the action item—and link—to apply.  In my experience, there is always a group of students within this pool who apply and convert to enrollment.
2) Cultivate your late inquiries and applicants
Admission offices can become so mired in yield communications and strategies that they fail to recognize and attend to inquiries who enter the funnel in the later months of the recruitment cycle. So many admission offices are "all hands on deck" when it comes to yield and financial aid follow-up calls, that very few—if any—are truly giving the proper time to students who sneak in via their self-initiated request for additional information or application.
Just like in our first strategic example, some of these students have either started the college search process late, did not get into (or were unable to afford) their first choice, or had a family issue and/or life change that prompted them to more seriously consider your institution. There is a very real and important reason why a student would inquire initially during March, April, and May (let alone as we enter the summer) of their senior year. They're available, and you have sparked an interest. It is your responsibility and opportunity to take that interest and nurture them through to deposit. Most institutions see that for those who enter the funnel late, the conversion and yield rates are quite strong. I would recommend taking a look at those inquiries, applicants, and admits who entered the funnel since early to mid-February. Dedicate some time for proactive counselor and student telecounselor outreach in order to more effectively work with these students.

3) Connect with late test-takers through name purchases
According to ACT, out of the more than 1.8 million testers in the 2014 entering class, more than 457,000 (about 25 percent) first took the test in senior year. Likewise, many also take the SAT for the first time as seniors. These students, by virtue of their choice to take the test so late, end up self-selecting themselves out of the higher education pipeline. By the time they take the test in October, December, or even January or February, most schools are no longer purchasing names or dedicating resources toward search initiatives for that year's high school graduating class. Many schools by this time have also gone beyond their scholarship deadlines, specific application deadlines (overall or for particular programs), or other hurdles that make it even harder for a student to connect with the school—let alone have a real chance of enrolling.
However, if you are looking for additional deposits and enrolled students, this could be a very fruitful population to engage. For one thing, many are academically eligible to meet admissions standards—more than 220,000 of the ACT group scored 20 or higher, and 100,000 exceeded a score of 24. Campuses can purchase senior names from particular testing agencies for specific testing months during the senior year. Capability to narrow down the pool to only first-time testers may not be possible with testing agencies, but I suggest you work with your representative from ACT or the College Board. By honing in on these testing months, there will be first time testers within the mix that you would have an opportunity to communicate with, inform, and potentially influence.
NRCCUA also adds students to its database on a monthly basis. For those students who enter for the first time during the senior year—and particularly toward the second half—opportunities may arise for you to be one of the few schools to truly "court" the student. Some of the campuses we work with who use SMART Approach (a  custom-made predictive model that allows an institution to qualify the NRCCUA database prior to purchase) select students with a higher probability to enroll who have entered the database later in the cycle. These students not only may be late entrants into the pipeline, but also show (via the model) a higher likelihood to convert to enrollment.
No matter the source of these late entrants, institutions by this time no longer have the luxury to guide the student through each funnel stage. Instead, the communications should more directly push students toward applying, completing the application, and then begin work on yielding them.
4) Communicate with students who submitted a FAFSA but did not apply
Although many schools already track FAFSA filers who are non-applicants, there are still quite a few who have not identified this population in their database, and therefore have not initiated contact to determine interest. Inevitably, every year institutions find these students lost in the whirlwind, and never having been contacted in order to take advantage of potential interest. Although these students have yet to apply, the action of having FAFSA data sent to your institution indicates some level of interest. These students must be identified and then contacted by the admissions counselor to determine true level of interest, and then work with the student through to enrollment.
These are just a few last-minute options that have been proven to assist schools in garnering more applications and deposits during a time when it was believed that all was lost. If you have any questions, or would like to talk through any of these strategies, feel free to email me or leave a comment.
---