enrollment
RNL Graduate and Online Innovation Summit Gains Traction
RNL has made a huge commitment to expanding its expertise and service to graduate and online education over the last two years, and our first annual Gradate and Online Innovation Summit demonstrated that commitment—and that expertise—soundly on February 23.
As we watched registrations pour in—with a total of 614 registrants – we couldn't believe the demand for this type of event. We then began the age- old discussion associated with virtual event about how many would actually "show up." After reading a blog by my colleague Hayley Warack that included information about the increasing success similar virtual event since the pandemic began, I guess we shouldn't have been surprised when (at our peak) 568 people were participating—and for nearly the entire seven-hour event!
One attendee said to me, "This has been like drinking from a water hose, but a water hose that we desperately needed." It was an action and information-packed day that included:
A panel discussion on "Diversifying Revenue Streams Through Expanding Online and Graduate Enrollment"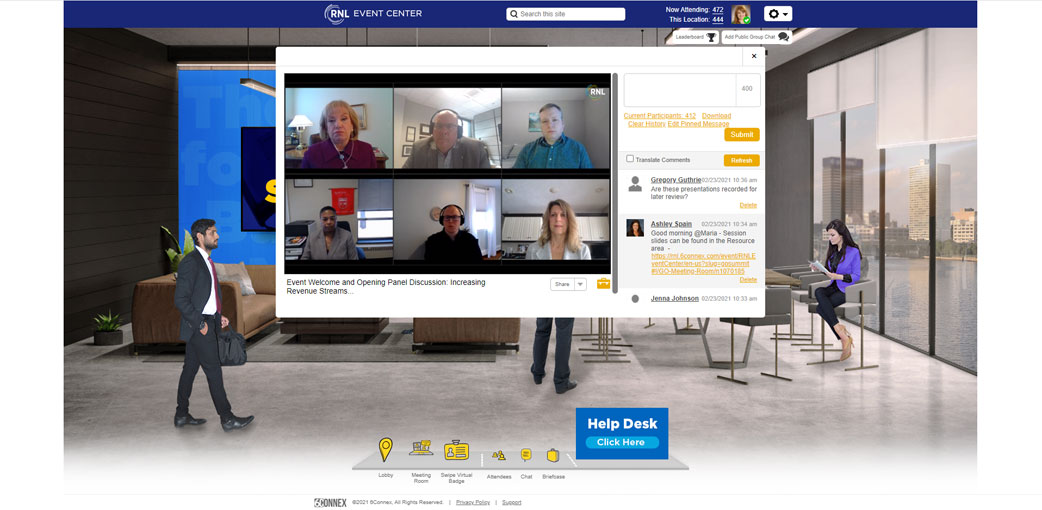 The opening panel was comprised of a president, a grad school dean, a vice provost, a vice president for enrollment, and a senior marketer. Susan Aldridge, president emerita, got the conversation off to a great start when she said, "This discussion may have a kind of dry title, but nothing could be more important when you consider that over the last year American higher education has lost $183 billion dollars and has seen 650 faculty, administrators, and staff lose their jobs." From there the conversation included discussions on diversity and inclusion, institutional priorities and planning, marketing best (and not so best) practices, and the way forward.
A keynote fireside chat on The Low-Density University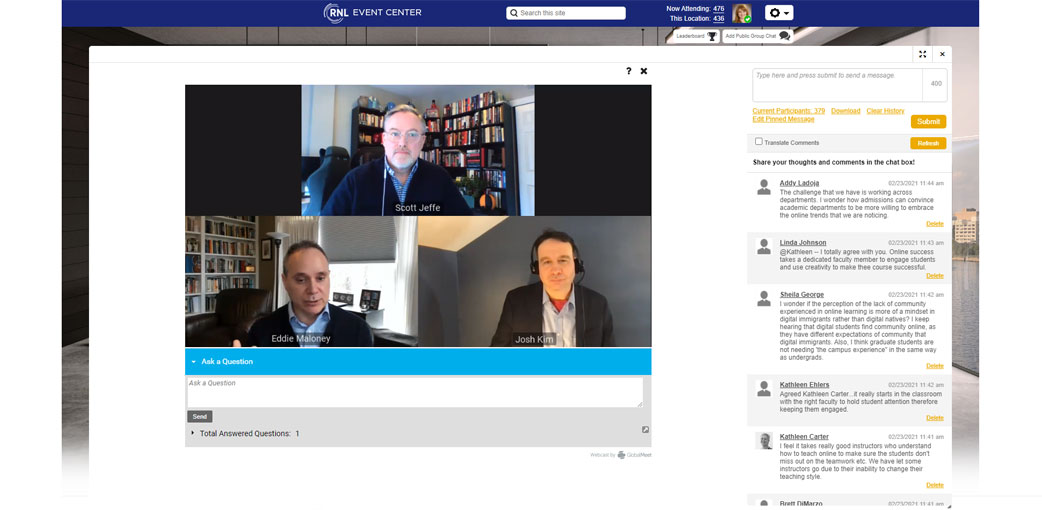 Eddie Maloney and Josh Kim—two of the leading innovators in the higher education space—about their recent book The Low Density University: 15 Scenarios for Higher Education. In a wide ranging conversation, we talked about how institutions have moved forward during the pandemic, how long they may have to be "low density," what institutions can (and probably should) carry forward when this is all done, and why changes necessitated by the pandemic will likely be called upon again (either because of future flare-ups or other natural disasters caused by climate change). Eddie made the point that "even if our institutions CAN return to normal, WE will be different," and that has broad implications for "business as usual."
An afternoon of breakouts and innovation sessions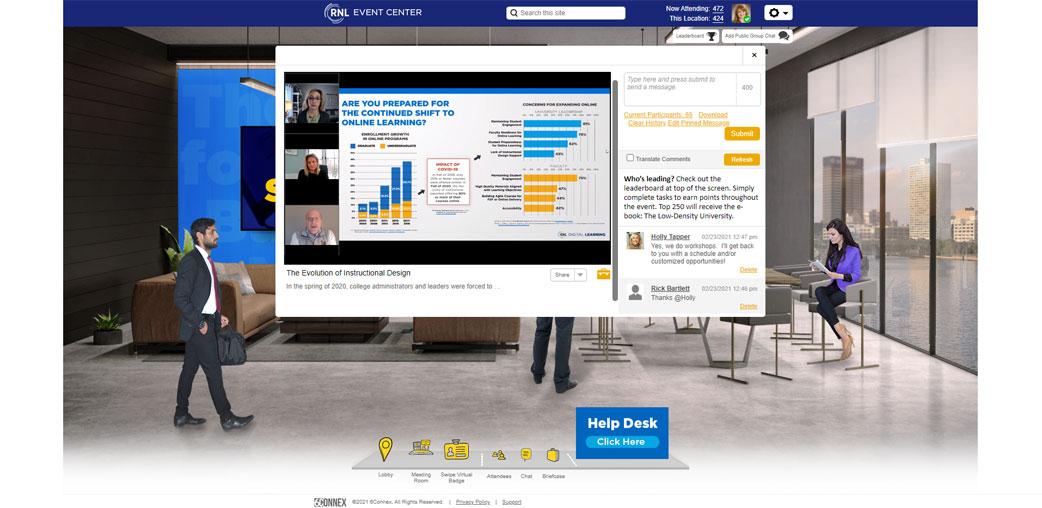 Afternoon breakouts that coached participants on a broad array of strategies and tactics, including:
How to combine the best channels and platforms to maximize lead generation
How to build internal capacities in instructional design to ensure your unique mission runs through your digital learning
How to leverage all the technology available today to maximize conversion from lead/application/enrollment
How to ensure that you understand the market forces associated with your programs—and how to leverage market demand data to make strategic choices.
The goal of the event was to offer useful, tangible strategies and tactics that would inspire attendees – or even more importantly teams of attendees—to begin thinking about and implementing innovation and change as soon as they left the conference. One attendee wrote me "I am leaving with SO many ideas, and am so glad that my dean came and heard all the same things I did." Mission accomplished!
What are your best enrollment strategies for graduate students?
Our graduate enrollment experts can help you take a data-driven approach to optimizing your enrollment. Let's talk about how you can exceed your goals and position your programs more competitively in the market.
---