enrollment
What Kind of Professional Development Does an Enrollment Manager Need?
What most people don't realize is that taking time for professional development does not have to mean taking time out from work.In fact, the best professional development you can give yourself is the type that understands your work challenges and incorporates solutions right into your learning.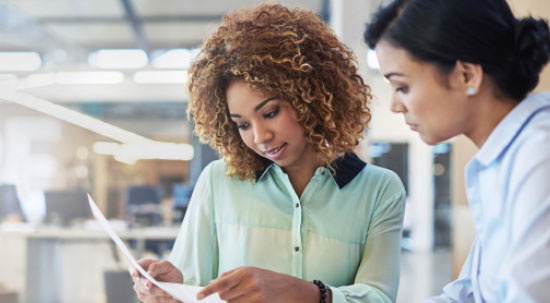 Being an enrollment manager means you have a fast-paced, challenging, and at times unpredictable workload.When choosing a professional development opportunity or program, I always advise enrollment managers to look for Quality, Relevancy, Interactivity, Return on Investment,andfor expert teachers who understand the daily reality of your work in the field.

The RNL Graduate Certificate in Enrollment Management partners you with some of the country's top leaders in enrollment management. As your professors in this 100 percent online program, they will challenge you with assignments that allow you to apply new and emerging tools and practices to the enrollment management issues you're facing on the job right now. They will help you to:
Gain theoretical and practical guidance on the strategic enrollment planning process, including enrollment data analyses, alignment of academic and co-curricular programs, enrollment strategies and goals, and key performance indicators.
Create communications goals and strategies, assess the effectiveness of communication plans, and integrate technology tools into a unique enrollment communications strategy for your college or university.
Master tools to develop and manage an effective retention plan, and apply new techniques by developing a comprehensive retention plan for your college or university.
Deepen your knowledge of relational database management, communication systems, statistical modeling in recruitment and retention, and web-based social media technologies, as well as create your own strategic technology plan.
Learn the relationship of college costs and pricing strategies, the role of financial aid in managing enrollments, and create an institutional case study where you'll develop strategic financial aid recommendations for improved enrollment.
Create a comprehensive and multi-faceted strategic enrollment management plan for a real institution.
"Why is professional development important for an enrollment manager?"
I am asked this question often by those working in the field. Meanwhile, students who have graduated from our fully online program with a Certificate in Enrollment Management come back to tell me how their learning in the program helped their departments and their careers to "soar" or even "skyrocket." I think these alumni answer the question best!
"The information I learned has been most helpful. My college has seen a stabilization in enrollment since I've begun the program, and I've only just started to implement the strategies that I have been taught!"
– Michelle Levron Greco, Director of Enrollment Management,
Delgado Community College, Certificate in Enrollment Management
"The program enabled me to me to define vision, goals, and ideas for the institution I work for. I am now taking the lead on several major projects in my unit, including the new strategic recruitment plan and a focus group."
– Trina Schooley, Office of Undergraduate Admissions and Outreach, Gallaudet University, Degree and Certificate in Enrollment Management
Entering this nationally-acclaimed university certificate program has never been easier. Designed for working professionals, most students can complete the Certificate program in eight months or one year, depending on when you enroll. Six courses, each running 8-weeks, are required; the Certificate may be started in October, February, or June. And all coursework can be completed online!
Find out how you can advance your career at our next webinar

Enrollment management is not a static field. The landscape is changing every day. The technology is changing every day. And the creative strategies, knowledge, and cutting-edge tools needed by a professional in this field must anticipate these changes. Choose a professional development program that will keep you ahead of the curve.
Please join our next online information session for the opportunity to learn more about our Certificate in Enrollment Management. I will lead the event and I am eager to respond to all of your questions. Register for this free session now.
About the author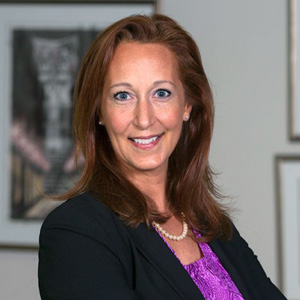 Dr. Lauren J. Way is the Director of the Master of Science in Higher Education Administration program. She teaches the Capstone course in higher education administration, in which students engage in original research projects, a course on women in higher education, and has taught many courses in entrepreneurship, management, and leadership in Bay Path's management programs.