enrollment
East Carolina University Weathers the Storm: How One Graduate School Was Well Prepared for the Online Transition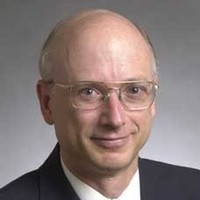 Paul Gemperline is dean of the Graduate School at East Carolina University, where over the last decade he has facilitated the development of more than 70 online master's programs and 16 doctoral programs. When the University of North Carolina system had to quickly revert to online learning about two weeks into the fall semester, East Carolina was ready—or as ready as any institution could be.
Why? East Carolina's online programs are largely taught by the same faculty who teach in the classroom and as such they have a pretty deep bench that is comfortable (and experienced) with teaching online. The fact that many of these faculty also teach undergraduate classes helped the university considerably last spring when they had to make a quick transition to remote learning.
My interview with Paul
I talked with Paul in this episode of RNL@Home, and also have highlights of our conversation below.
Graduate enrollment is up
Perhaps that level of experience and familiarity contributed to what is shaping up to be some pretty good numbers at the graduate level, especially in the current environment. Total graduate enrollment is up 3 percent and total credit hours up 4 percent. Paul thinks that this success is at least in part due to the success they had last fall—long before the pandemic—in growing the number of new students.
Coordinating in a decentralized model
Paul thought long and hard about how to help to coordinate critical marketing, recruitment, and cultivation functions in an otherwise decentralized graduate school. In the past, each department or program was responsible for the recruitment and cultivation of their prospective students. With the demand for instantaneous and prolonged response and cultivation, Paul knew that the programs needed help. From these ideas the Communications Hub was born.
The Communications Hub
Paul hired four graduate students who worked centrally and learned everything they could about effective outreach and communications. He then asked each program to provide one graduate student for five hours a week to work with the central coordinators to respond to inquiries and engage applicants. Those students received scripts designed with best practices in outreach and engagement, additional technology to assist with their efforts (they use Jabber for phone communication), and trained on logging all contacts into a CRM.
Data are the key
The accumulation of data in the CRM was the essential element of this effort. Paul really wanted gather data on contact in order to facilitate continuous improvement of the entire system. A year into the process, he has many of the programs participating and has already been able to make the case for adding a few more graduate students to the central office. This demonstrates the power of having data at your fingertips when making the case for updates and changes.
Collaboration and community
The spirit of collaboration that has been engendered by Paul's leadership extends far and wide. This summer he brought graduate students, faculty, and staff together (virtually) to develop a new initiative aimed at bringing the community together. He suggested that they think not only of the pandemic, but also the nation's quest for racial justice and anything else that concerned them. From this convening, a new series of virtual events was born in which the classroom is "flipped," with students leading and other stakeholders participating. More than 10 of these PIRATE Talks (Promoting Inclusion Through Research, Action, Teaching, and Education) have been planned, and the first one, focusing on neonatal and maternal health disparities by African American women has already been completed with extensive community participation.
When I asked what has been the most positive thing that has happened over the last many months, Paul immediately went to this new speaker series rather than the increased enrollments this fall. When I drew him out on this, he indicated that while the numbers are great, the idea that East Carolina could actually build the community and help to bring down the siloes that often inadvertently develop in graduate education was a highlight of his career.
How can you optimize your online outreach to graduate students?
I encourage you to watch the RNL@Home interview with Paul and hear all of his great insights. And
If you want to discuss how you can implement the ideas we discussed, reach out to RNL and schedule a time to talk with our graduate and online enrollment experts.
---