enrollment
How Can Looking Back Help You Move Your Campus Forward Today?
Over the past month, I've had the opportunity to join discussions with several college and university presidents and chancellors to discuss the current environment. The sharing of ideas and strategies to help institutional leaders navigate these turbulent waters has been both thought-provoking and encouraging.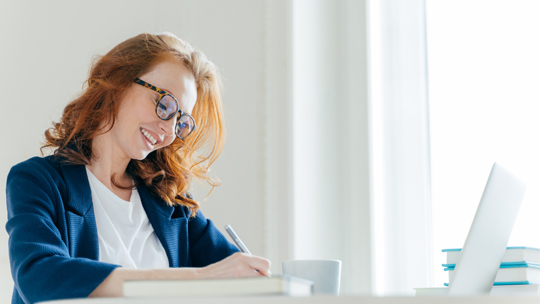 You may have just read the word encouraging and thought—really? Yes, that is exactly the word I meant. This quote by Judy Smith fits the sentiment quite well, "There's always an opportunity with crisis. Just as it forces an individual to look inside himself, it forces a company to reexamine its policies and practices."
More and more often during these conversations, we hear that campus leaders need a better understanding of what their "normal" operations and plans for enrollment are so they can adapt to the new normal of a post-COVID higher education environment. During one such discussion, a chancellor from a large public institution noted, "We have to think differently and truly plan how we will recruit beyond next fall."
A very important question when we find ourselves on the other side of the current environment will be, "How did we move ahead while others lagged behind?" For years, RNL senior executives have traveled to colleges and universities to review operations, strategies, structure, and the like. We understand, now more than ever, campus leaders have to be proactive in their planning and be better prepared.
To help campus leaders, RNL now conducts its Opportunity Analysis as a Virtual Analysis focused on enrollment management to help plan, recruit, and retain students in this new normal. What will you gain through this endeavor, especially at such a critical time?
Strategies for recruitment and retention for the upcoming academic year
Assessment of your current communication strategies through the current environment
How to effectively allocate financial aid at this time
Resource management
Ask for an RNL Virtual Analysis to tackle the real enrollment challenges you face

Our team understands what it's like to be in your shoes. They've served in campus enrollment positions, and they have also collectively consulted with approximately 1,000 institutions.
RNL has helped institutions through natural disasters and other similar crises over the years. We know a realistic assessment will help you do more than simply survive—but thrive during these unprecedented time.
Request a Virtual Analysis today and learn how our experienced team can assist you, and contact us to schedule a time to talk.
Schedule a Virtual Analysis
---