enrollment
Lead Conversion Trends and Solutions
In the spring and early summer of the calendar year, the focus of the enrollment process often shifts from filling the top of the funnel with qualified leads to lead conversion of applicants and admits into new students at your institution. However, to suggest that "yield season" is a finite period of a few months at this time of year would be to not fully grasp the challenges of today's environment—particularly when working with graduate students, online students, or undergraduate adult students. That was true before recent events, and now it is only exponentially more so. To maximize conversion, an institution needs to rewind and analyze processes from the point of lead acquisition.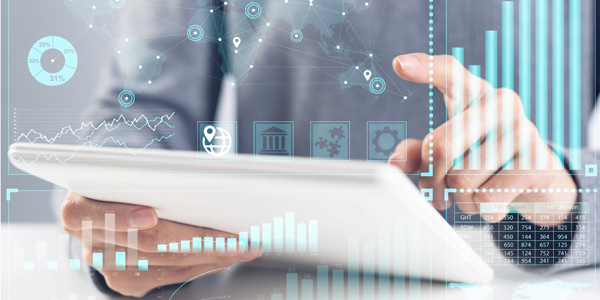 Far too often, digital marketing efforts fixate—in an unhealthy way—on the number of leads generated, assuming that more leads will result in more starts. Although this approach has sometimes proven true in the past, with the increased competition in the digital space for graduate and online students, it would be short-sighted to view the number of leads as the only—or in many cases even the primary—metric for success. Therefore, it is more important than ever to:
Understand your lead sources. Do they represent a mix of paid and organic?
Track conversion trends over time. Where are the strongest leads coming from?
You can then use the data and insights you learned to assure that your applicants and admits are comprised of a mix of the best organic and paid efforts. It's not just the number of leads that matter, it's the composition of those leads and how they convert through the funnel.
Recommendations on lead conversion approaches
Once you have an accurate—and data informed—representation of the lead pool by source, the work of lead conversion can be done in a more strategic and precise manner. Here are a few tips and recommendations that may help move your lead conversion efforts forward during the next few months.
How soon does your institution respond to inbound leads?  
We know from research from Aslanian Market Research that almost 80 percent of graduate students enroll at the institution that responds to them first. This finding illustrates how important personal follow-up is with adult students. You invest time and money building a digital strategy, so why not invest similar effort into solidifying your response rates when those leads express interest?

The cost of converting more of those who inquire or apply will be less than having to continuously fill the funnel with new leads. And, over the last few months, we've seen an increased understanding of this among our partners. They are seeking additional help in improving the speed and quality of their responses to adult students through every stage of the enrollment funnel. Continuous engagement is a critical component for success in the graduate and online space.

RNL deploys an omnichannel and personalized approach for our partners, utilizing our Digital Engagement Centers (DEC). We deploy new and next technology along with traditional channels such as email, texting, and calling to engage with students in all the different ways they spend their time on all the devices they interact with daily. From personalized videos to visual caller ID, these channels complement and amplify each other to provide a seamless experience through the funnel. (We're happy to talk more in depth about how you can use omnichannel approaches to increase lead generation and conversion—schedule a conversation with our experts.)
Know your audience.
It is likely your audience has changed this year, or at least their thinking has changed over the last three months. Perhaps a student was considering your institution and another competitor back in February, but now reality has set in and they may be only considering your institution or deferment, or even not enrolling at all. 

It remains important for campuses to know their audience and then craft effective messages based on that understanding. Providing ways for your applicants and admits to readily access information in real-time and offering consistent, timely communication has never been more important in order to maintain a sense of your audience and their decision-making.
Differentiate—personalize at scale.
One of the most common challenges posed by the recent pandemic for enrollment operations has been the inability for campuses to host realtime events and show off the people and places that make their institutions unique. Virtual or video events have certainly taken off and provided campuses with a way to connect with their prospective students, but they need to be state-of-the-art in order to be differentiated in an increasingly virtual world. RNL's use of online engagement through livesteaming and webcasting or remote campus visits have been critical tactics for our campus partners during this crisis, but will also be increasingly important even after this pandemic passes.

At the end of 2019, 80 percent of internet traffic was streaming video. Everyone seems to be doing everything—learning, earning, relaxing—with streaming video. Given this reality, higher education needs to get into the game. How is your institution utilizing video to personalize at scale with prospective students?
RNL's campus partners have begun utilizing RNL Personalized Video to connect one-on-one with those who are considering options. Personally, I've used this service over the last few weeks to provide a personal touch to my own outreach to prospective clients, and it is not only effective, but fun to do. The beauty of RNL Personalized Video is that it allows you to send branded videos via email—and to do so at scale with only a small time-commitment.
Let's talk lead conversion strategies to boost yield

Yielding your class this cycle won't be easy, but the availability of technology coupled with a data-driven and talented staff can position your institution well in the challenging days ahead. If RNL can support you in any way, we'd welcome the opportunity. Contact us today to schedule a time to talk with our enrollment experts.
---