enrollment
Digital Advertising Action Plan: 6 Steps to Success
I recently wrote about the critical need for colleges and universities to fully understand the efficacy of their paid digital lead generation efforts. Higher ed digital advertising is simply a must for any comprehensive lead generation strategy. If you hope to cut through the noise and increase visibility (and ultimately, enrollment) for your programs, you must take an investment-minded approach—and that investment goes beyond just the capital required to place ads. Too often, I see enrollment professionals missing key steps in the planning process in the rush to place as many ads as possible, as quickly as possible.
While it's important to act quickly, it's also important to execute well. Your investment in digital lead generation should include adequate fiscal resources of course, but also investments of staffing and planning time. Below, I've outlined a few key elements of RNL's Digital Lead Generation Action Plan to help guide you along this process.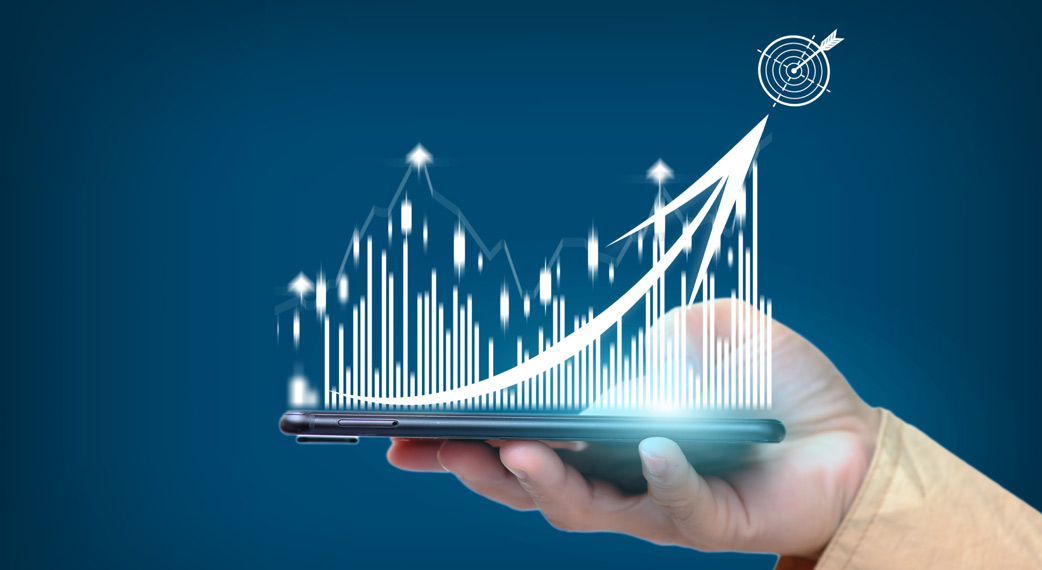 1. Discovery and Persona Building
Don't make assumptions about your audience. What was true three years ago (or even just last year) may no longer be true today. Take a deep dive into your program and target audience(s) through interviews and focus groups. When conducting these activities with prospective students, consider asking questions like:
What do they already know about the program/institution?
What's something they'd like to learn more about?
How did they first hear about the program/institution?
What motivated them to apply?
Taking the time to understand your audience(s) and their motivations in this way will safeguard against designing marketing campaigns around anecdotal information or fictional prospective student types.
2. Data and Enrollment Modeling
You may likely find that you have more than one target audience. Where do your students come from? Are there differences in their backgrounds and motivations by major or degree type? If so, how should you differentiate your messaging for those students/majors/programs? Leverage your existing data for further audience segmentation, while also updating a data-driven enrollment model for success.
3. Channel Strategy
Most folks jump straight to this step, but you need the data to drive your action. Anecdotes, generalities, and executive preferences are not adequate drivers of strategy. Launching a digital campaign based on these factors alone will only lead to wasting precious institutional dollars. Invest the time to truly understand the data and act accordingly. On what channels are your students most active? Are there differences in those habits by gender, ethnicity, or socioeconomic status? After developing a clear understanding of these digital habits by persona, use that data to launch a campaign and channel mix with your target audience and enrollment cycle in mind.
4. Creative and Messaging
As you develop copy for your digital ads and landing pages, be sure that you are explicit in your call to action. Your goal to be to guide the individual to the next most important step in your process given what you know about their background, the platform, and where you are in your timeline. Do you really want them to fill out an RFI or go straight to the application? Be specific and give them the information they need to take the next step.
5. Execution
Now that you've dedicated the time and staffing to creating solid personas, modeling, and a data-driven approach, implement your channel strategy and creative assets across various platforms with channel specific best practices in mind.An omnichannel approach will amplify your message and create more points of contact between you and your potential students.
6. Optimization and Measurement
Even when you've followed best practices and dedicated the time and resources to creative an effective digital lead generation plan, you can't just set it and forget it. Continuously monitor, measure, and optimize your digital campaigns against conversion based KPIs. Create customized reports and dashboards to facilitate up-to-the-minute and, ideally, predictive ROI for each channel based on current and historic spend. It's not enough to place ads based on generalities and hope for the best. Digital lead generation is essential and costly, and institutions need to invest both the time and staffing for true data analysis, as well as the fiscal resources necessary for proper ad placement, in order to be effective.
To ensure that your message is going to the right student at the right time and on the right channel, you'll also need dedicated team with the skills to develop and manage strategy on a continuous basis, as well as the time to research and truly understand your audience. Many institutions have neither the staffing nor the capacity to establish the necessary long-term commitment to digital lead generation. If that challenge resonates with you, reach out to RNL and we'll set up a time to talk about how we can help. We've worked with hundreds of institutions to help them establish comprehensive lead generation campaigns and we would be happy to speak with you about your goals and strategy.
Talk with our digital and enrollment experts
We're to help you find the right digital marketing and recruitment strategies. Let's set up a time to talk.
---