enrollment
Creating Clear and Compelling Financial Aid Offers Through Video
COVID-19 has had serious implications on the financial aid process for institutions across the nation. As a result, remote learning has been widely adopted, bringing with it the need for different cost-of-attendance calculations and student budget scenarios. All of these developments require additional levels of flexibility as institutions work to develop financial aid awards for students.
Most importantly, the pandemic has resulted in added pressure on college affordability, making communication even more vital for a process that was already confusing to students and their families. According to RNL's 2018 High School Seniors' Perceptions of College Financing report prior to COVID-19, two-thirds of students did not completely understand the cost of their college education before making an enrollment decision. This indicated that there was already a gap for colleges and universities to fill by improving how they communicate aid, net cost, fit, and value. Now the pandemic has added more financial and educational uncertainty, compounding the existing challenges surrounding financial aid communication.
The impact of the pandemic on college financing
In the survey for forthcoming 2020 Perceptions of Financial Aid Report, which was conducted during the midst of the pandemic, we can clearly see increases in students' uncertainty in both the impact on perceived college cost as well as impact on their ability to afford the college of their choice.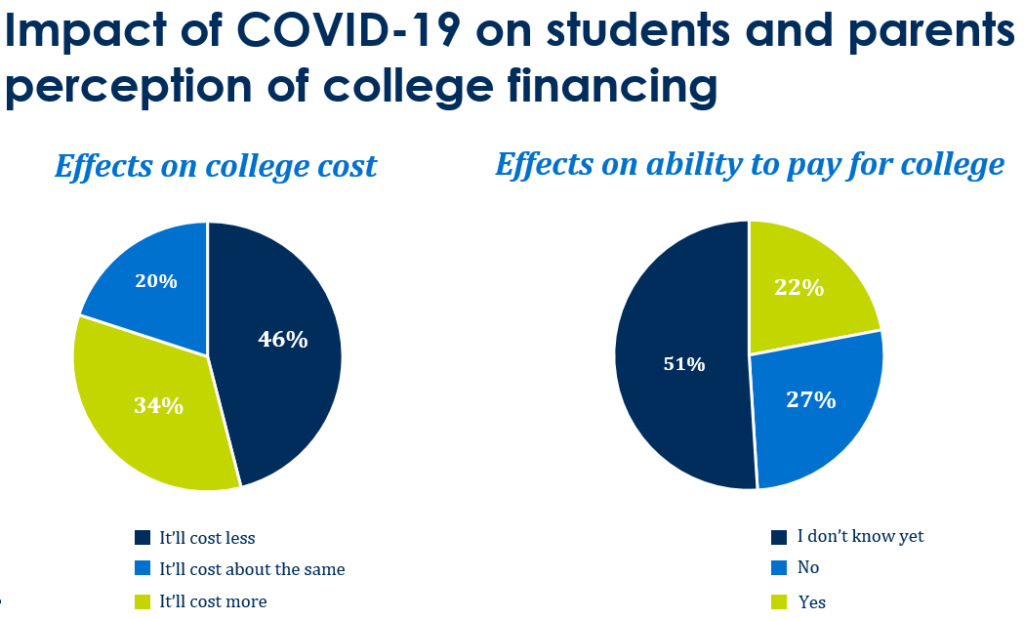 The financial difficulties of students and families are not going to go away any time soon. Colleges will continue to experience pressure to help students finance their college education; however, the one thing that institutions could do is eliminate the uncertainty students and families face regarding the financial aid process and understanding of their award package.
The need to increase clarity and value in financial aid offers
The reality is that 50 percent of the current financial aid letters and financial aid communications are filled with jargon, 70 percent do not provide differences between loans, grants, and scholarship, and 50 percent do not include next steps, according to New America's Decoding the Cost of College policy paper.
With that in mind, how do you as an institution:
Communicate financial aid in a clear, concise, relevant, and compelling way to students and their families?
Simplify and demystify what is perceived as a complex and painful process?
Ensure that your investment in financial aid dollars and scholarships is not wasted?
Showcase the benefits of attending your institution?
Break through the noise and standout from your competitors?
While there is no magic wand to make all those issues disappear at once, leveraging video technology can greatly help you improve how students and their families perceive and digest financial aid information, as well as helping you differentiate yourself from the competition.
Evolving financial aid offers through video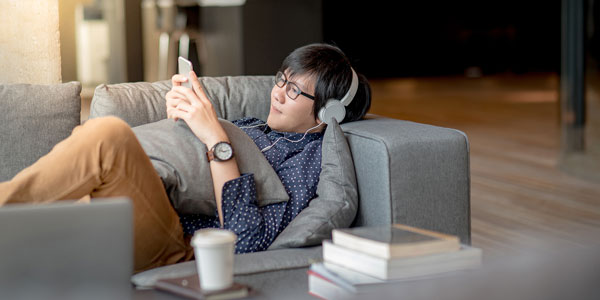 According to a study by video service company Wibbitz, Generation Z students spend 3.4 hours per day on average watching online videos and their older counter parts. Millennials are not far behind at 2.5 hours.
Adding a video to your email can increase click rates by 300 percent, as reported by Hubspot. Viewers retain 95 percent of a message when they watch it in a video, compared to 10 percent when reading it in text (according to Insivia). So, what a better or more compelling way is there to present this critical information to students than via video?
Communicating the financial aid offer via video will enable your institution to explain the aid package in a compelling, clear, and relevant way while providing students and families with a unique and consistent experience.
RNL's Personalized FinAid Video solution can help you diversify and optimize your aid strategy communication by:
Providing personalized details and explanation of financial aid offer.
Helping students understand their net cost of attendance.
Presenting payment options to help students finance their education.
Demonstrating value with outcomes and benefits.
Guiding students to their specific next steps in the financial aid and enrollment process.
The benefits are clear and the results speak for themselves. According to Florida Southern College's (FSC) student survey, 93 percent of students expressed the personalized financial aid award video was helpful or very helpful in helping them understand their financial aid offer; and 66 percent found the video to be most helpful when compared to the financial aid letter. Additionally, take a look below at the impact on student yield and summer melt. FSC experienced a 15-point gain in yield and a 3-point reduction in melt for students who watched the video.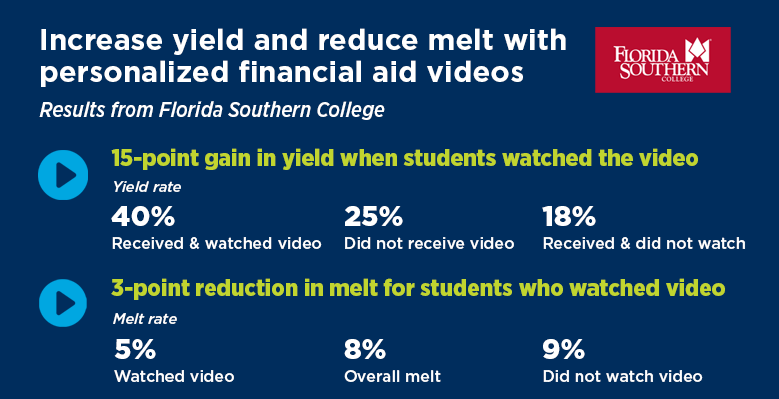 With cost and scholarships among the top two factors in a student's decision to enroll and 92 percent of students believing financing their college education is going to be difficult, how you communicate your financial aid offers will make a difference in your ability to recruit, retain, and graduate your students. To learn more about how you can make your financial aid offers stand out, request a demo today.
Revolutionize your financial aid offers with video
Make your financial aid awards more clear and compelling with RNL Personalized FinAid Video. Deliver a customized video awarding communication to every student.
---