enrollment
Channel Performance for Digital Recruitment in the First Half of 2020
In our March 2020 COVID-19 digital trends report, we concluded that it was far too early to make any accurate assumptions on how the current situation is affecting digital recruitment. In that report, we saw flat web traffic and increases in conversion rate and cost per lead compared to March 2019 data. We now have enough data to provide a more accurate picture of 2020 trends and it seems as if higher education digital advertising is making a rebound to pre-COVID-19 numbers, the likes of which that would make Dennis Rodman proud. Let's take a further look into top lead generating channel performance.
Watch our discussion of channel performance for digital recruitment in this episode of RNL@Home
I also talked with my colleague Scott Jeffe about the topics in this blog during an episode of RNL@Home.
.
Channel Performance Breakdown
LinkedIn
March was a rough month for LinkedIn performance. We saw an abrupt "crash" in performance with a 92 percent decrease in click through rate (CTR) as well as an astronomical 888 percent decrease in conversion rate (CVR). This caused average cost per lead (CPL) to skyrocket to $1,808. This trend continued through mid-March, before a resurgence to pre-COVID19 numbers, with a 300 percent increase in CTR and a 343 percent increase in CVR. Now we are seeing CPL numbers at about $100.
Facebook
Facebook has been one of the platforms that we have been monitoring closely for two main reasons:
It is one of our top lead generating channels.
It has a propensity to turn users off during crisis as a result of "news fatigue."
­­Much like LinkedIn performance, March saw Facebook decrease in performance with a 36 percent decrease in CTR and a 44 percent decrease in CVR. April and May performance rebounded to pre-COVID-19 numbers. We are currently seeing some of the lowest CPL numbers of the year.
Instagram
Instagram, as with its sister channel Facebook, saw similar trends. The drop off for CTR in March was 50 percent and 70 percent for CVR. Had this continued, this would have presented serious challenges. However, since the end of March, performance has increased steadily to result in a 2020 CVR all-time high of 17 percent. Instagram has actually been the least affected social channel through this crisis, as CPL's have been pretty consistent throughout. In fact, with a CPL of $31, we just hit a 2020 CPL record.
Google Search
Google search was the only channel that did not see any CTR decrease in March. This is a very positive sign for enrollment staff as it means students are still actively searching for academic programs. With that being said, there was a 36 percent decrease in CVR in March. This tells the story: prospective students were still looking, but they were not as likely to take the next step. Performance normalized in April and May, when we saw consistent CTR, and a promising 52 percent increase in CVR – likely indicating a returning confidence in taking the next step among prospective students. CPL's hit a peak in March ($151) but are now at a 2020 all-time low.
YouTube
We have been tracking YouTube very closely, given that we have seen a dramatic increase in streaming and video services as a whole since the beginning of the pandemic (driven by the fact that people are at home spending significantly more time on these channels). With that in mind, YouTube performance has followed a much different trend compared with the other channels discussed above. Performance was flat in mid-March but exploded the second half of the month. Since mid-March, we have seen a 154 percent increase in CVR and a 238 percent decrease in CPL. Currently, YouTube is the most cost-effective channel available, posting a $14 CPL.
What does this mean for higher ed digital lead gen?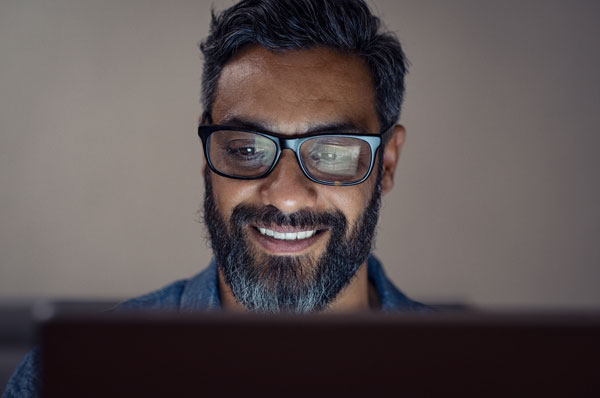 Rebound. I keep thinking of the word rebound. Digital marketing and recruitment have always excelled with teams that have the knowledge and agility to change course quickly—to rebound. After the first shocking weeks of the pandemic, digital marketing has rebounded, and our teams have quickly figured out how to capitalize on this. The first thing we noted was an increase in clicks, but a slowdown in conversions. The next thing we saw was a rebound in conversions—often on different channels than in the past.
I have to brag on our digital strategist team which has worked vigorously every day over the last few months to adjust budgets and channels to optimize performance during this ever-evolving situation. Their tireless effort to quickly rebound digital performance from the first shocking days of the pandemic can only be described by the best rebounder of all time. To quote Dennis Rodman himself, in the documentary The Last Dance:
"Now it hit the rim, it's boom. Click, go back this way. Boom, here, here. Click, go that way. Boom, that way. Click here, this way. So basically, I just started learning how to put myself in a position to get the ball."
Throughout this trying time, our digital strategists have shown their agility and expertise by ensuring that their clients continued to get the most qualified leads at the lowest possible cost. In my previous report, I posited that "Universities that either continue with the same ad spend levels or increase their levels will be rewarded with a substantial lift in lead volume and a possible reduction in CPL." Now that we have seen the rebounding of performance on almost every channel, we have demonstrated that that prediction was very accurate. It is now even more important for colleges and universities to have a significant digital ad presence. The digital presence should always be spread strategically across the highest performing channels according to your program type but should definitely include YouTube.
Let's chat about your digital advertising strategies in a COVID environment

Over the last few months we have worked to respond effectively to new realities affecting digital recruitment. All indicators point to staying the digital course – or expanding it. This is an ever-changing situation, and we add to our expertise every day on behalf of our clients.
If you are interested in how your campus can get a digital leg up on your competition during these critical times, schedule a free consultation with one of our enrollment strategists today.
---